It's natural for actors to shift from small screen to big screen. In fact, the small screen is often seen as a first stepping stone to reach the big screen. While this trend has continued to grab more attention, its contradiction is in action too. There are many actors who have shifted from big screen to small screen. Big screen and small screen is not very different nowadays. Both are getting equal importance. Here is a list of top ten artists who have shifted from big screen to small screen due to various reasons.
1. Anant Nag Anant Nagarakatte was born in the year 1948 on 4th >> Read More...
Being one of the finest actors in the industry, Ananth Nag Ananth Nag is an actor. He was born on 24th Novemb >> Read More... has been appreciated by all kinds of audiences. He has done many films in various languages including Telugu and Hindi but, mostly works for Kannada Film Industry. He was seen on small screen a few years back, in the serial "Preethi Illada Mele" which had attracted many audiences. This serial was the debut for the now Rocking star " Yash Yash alias Naveen Kumar Gowda is a popular star of >> Read More... ".
...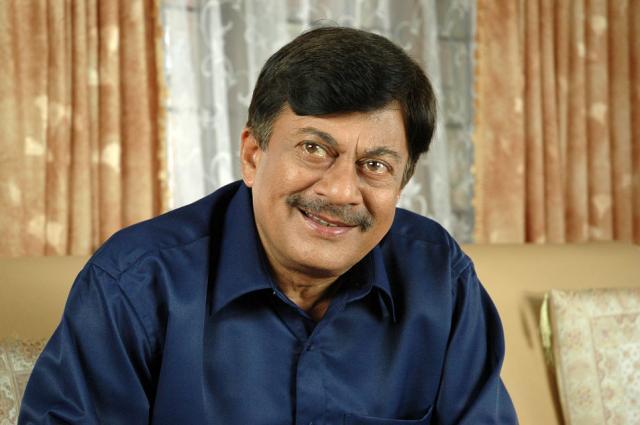 2. R. T. Rama
R. T. Rama is one of the oldest actors of Kannada Industry. She has contributed many amazing films to this society. She has now found interest in the small screen. She is now entertaining the audiences of the small screen in her supportive roles after entertaining the big screen audiences with her mesmerizing acting.
...
3. Girija Lokesh Girija Lokesh is an India based actress and also k >> Read More...
...
Girija Lokesh has been active in the industry since 1973 and has given one film per year average to the Kannada film industry. She has attracted many audiences through her charm and her acting and now has turned towards the small screen to continue entertaining.
4. Padmaja Rao A pleased on screen mother, she has received pheno >> Read More...
...
Padmaja Rao is a renowned actress in the Kannada industry; mostly known for her supporting roles. She made a venture towards the small screen through the serial " Moodala Mane Moodala Mane is a Kannada television series that r >> Read More... " which got a huge positive response. She continues to actively participate in both the big screen and the small screen.
...
5. Pavithra Lokesh Pavithra Lokesh is a popular South Indian Actress >> Read More...
Pavithra Lokesh is an actress who has acted in Kannada and Telugu and is successful in both the languages. She has now entered the small screen to wow the audience.
...
6. Sudha Rani Sudha Rani is an Indian actress in Kannada movie i >> Read More...
...
Sudha entered the film industry as a child artist through the movie "Kiladi Kittu" in the year 1978. She then became famous as an actress once she grew. Now she has entered the small screen through the serial "Aramane" in an important role.
7. Deepika Das Deepika Das is an Indian film and TV entertainer w >> Read More...
Deepika has entertained many audiences in the big screen and has now entered the small screen through "Nagini" to entertain small screen audiences.
8.
Divya debuted through the Kannada film "Aa" and continued to act in some movies which were not a big hit in the box-office. Since she wasn't getting good offers in the big screen, she moved to the small screen through the serial " Akasha Deepa Akasha Deepa is a very famous Kannada serial. It i >> Read More... " in the channel Suvarna.
9. Spoorthi Suresh Spoorthi Suresh is an Indian actress who is domina >> Read More...
Spoorthi entered the industry through the film "Jolly Days" which was the remake of the Telugu movie "Happy Days". This movie was a huge hit in the box-office. She has now turned her way to the small screen through the serial " Athi Madhura Anuraga Athi Mathura Anurage is a very sweet love story st >> Read More... ".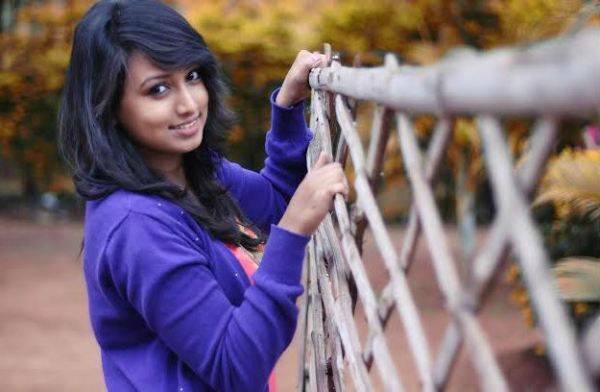 10. Nithya Ram Nithya Ram is a Kannada film actress seen in Kanna >> Read More...
Though the actress of " Muddu Manase Click to look into! >> Read More... " started her career on the small screen, she has come back to the small screens on Telugu television. The audiences are waiting for more films and serials from her.