When work comes before family, many suffer from the pressure of working hard and supporting their careers, especially in the movie industry. There were numerous times actors committed suicide just because they buckled under the pressure, and gave in. It is important to not let work get the better of you or such cases will keep increasing by the year.
10) Khuljeet Randhawa
...
She was the friend of Nafisa Joseph Nafisa Joseph was a model and MTV video jockey. Sh >> Read More... , who had committed suicide as well. This was a tragic incident, where she was left hanging from the ceiling fan in Juhu. She left a note saying that she couldn't deal with life's pressures, but life was better with her compared to the millions starving and suffering.
9) Uday Kiran Uday Kiran Vajapeyajula was an Indian actor who wa >> Read More...
...
He was a budding Telugu actor, who committed suicide because he couldn't get proper movies to act in. It was because the leading families of Tollywood ensured that he didn't get them and even be invited to functions because he was close to Chiranjeevi's daughter. The stress was too much to take, and he committed suicide, leaving his loved ones in misery.
8) Archana Pandey
...
She decided to take her life in 2014 by hanging from the ceiling fan. She gave up movies but was still under pressure. Her body was discovered only because of the stench it emitted for hours. She left a suicide note blaming her boyfriend Omar who cheated on her.
7) Divya Bharti Divya Bharti was an Indian film actress and model, >> Read More...
...
When she became famous, she was but a teenager, new to the world of cinema where rumors galore. She didn't expect that fake stories about her could surround her, when she already did three hit films. She married Sajid Nadiadwala in 1992, but committed suicide by jumping from a building. The reason for her death is still unknown, one of them probably being she couldn't cope with stardom at a young age.
...
6) Sunanda Pushkar
...
She was Shashi Tharoor's wife who was found dead in her hotel room in 2014. But the causes of her death were not known and it was a mysterious death, though many believed it to be suicide. But it was also thought to be a murder case, her husband being a suspect.
5) Jiah Khan Jiah Khan was a British-American actress, singer >> Read More...
...
A Bollywood actress, who was famous once upon a time, for acting alongside Amitabh Bachchan, committed suicide due to a failed relationship. Unable to fight competition in the industry, with her boyfriend dumping her at the same time she was at her weakest, she gave up her life.
4) Pratyusha Banerjee Pratyusha Banerjee was a gorgeous Indian actress. >> Read More...
She was an actor in the popular Hindi soap, . Her death came as a shock to everyone since she was alright on the outside. The causes of her suicide could be many; she had numerous problems just like any person. But she couldn't cope with her life, so she ended it mysteriously.
3) Nafisa Joseph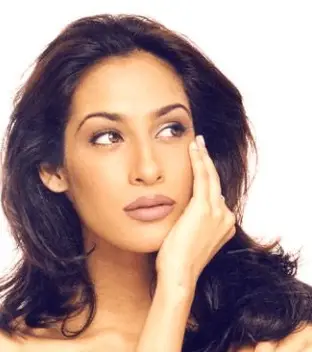 In 2004, she ended her life when she got to know that her partner was still married to another woman, when he lied to her saying that he divorced his wife. She encountered this scenario various times, with different men, though. This came as a shock to her and she chose to end her life. Being crowned Miss India Miss India was a TV serial that was aired on Doord >> Read More... in 1997, she could've had a future as bright as Aishwarya or Priyanka. But she threw it all away foolishly.
2) Viveka Babajee The stunning Mauritian model Viveka Babajee had be >> Read More...
She was another beauty queen who took away her life. Looks like they can't stand the pressure of looking beautiful. She was crowned Miss Mauritius in 1994 and came to India to do Kamasutra ads. But in 2010, she committed suicide and left a note that said, 'you killed me, Gautam Vora.'
1) Silk Smitha Silk Smitha is an unforgettable personality in the >> Read More...
A popular seductress of last century, she committed suicide because her stepmother forced her to do B-grade movies , and also due to failure in her love life. There were many stories and articles written about her because her life was like an entertainment to the people who admired her. She lived a hard life, earned the fruits of her hard work, and then took her life away.