When fame comes to your life, so comes the negativities attached to it. On one hand, where it becomes easy to get rid of the problems, on the other, they catch you that easily. In today's time where media plays such a powerful role, you just cannot get away without being noticed. Here is a list of celebs that have legal suits related to them.
1. Salman Khan Salman Khan is a very famous Indian actor and a pr >> Read More...
Concerning Bollywood, Sallu Bhai is one person whose name always flashes with controversies behind. We all know about his generosity, but if we talk about the legal issues related to him, the list would be equally long. Talking about the major ones, Salman has a hit and run case going on from 2002, which he finally got rid of in 2015 by the Supreme Court. Another one was his involvement in carrying the illegal arms, which is still running. The actor has his case in the Jodhpur court.
...
2. Sanjay Dutt July 29, 1959, was the day when the two legends of >> Read More...
This one goes back to the time when Sanjay Dutt had a flourished career in Bollywood. After the 1993 Bombay blasts, the court convicted him under TADA (Terrorist and Disruptive Activities) Act in 1994, for which he served sixteen months in the jail. Supreme Court looked into the matter and found him guilty, thus giving him a sentence of five years from 2013, but the actor got four parole terms since then.
...
3. Shiney Ahuja Shiney Ahuja was born on May 15, 1975, to Suraj Pr >> Read More...
...
As it is, he did not have a bright career in Bollywood, on top of that he hit the news flash when his maid accused him of allegedly raping her in 2009. The victim filed a case in the district court where he got a sentence of seven and a half years. Shiney's lawyer appealed further in Bombay High Court due to infirmities in the evidence shown in the lower court. The case is still pending.
4. Fardeen Khan Fardeen Khan is a former film actor, known for doi >> Read More...
...
A case was filed against Fardeen Khan in 2001 for illegally carrying cocaine. After ten years long proceedings, the actor was found guilty of possession of over two grammes of drugs. He had been undergoing de-addiction course at a hospital and had filed a case for his immunity which finally got him relieved of the charge.
...
5. Ajay Jadeja Ajay Jadeja is a former Indian cricketer. The cric >> Read More...
The world knows about the classic game that Ajay Jadeja used to play on the ground. He has his share of achievements in a short career of eight years, but he got caught in match fixing and Manoj Prabhakar provided a tape that mentioned his name prominently. Thus, he had a ban of five years, against which he filed a case in 2001. His ban reduced in 2003, but now he works only as a match commentator.
...
6. Mohammad Azharuddin Mohammad Azharuddin was born on 8th February 1963 >> Read More...
...
Not just the actors, being a world class sportsperson also brings in a lot of fame and defame, and when it's about cricket in India, it creates the headlines. Former captain Mohammad Azharuddin was also an accused in the match-fixing case. CBI stated that he had approached the bookies which resulted in a lifetime ban. The court acquitted him of the charges in 2011, but it cost him his career.
7.
We all know about the bad sides of Rahul Mahajan. From divorcing his first wife to physically abusing his second wife, he has done it all. Another phase is that he is/was a drug addict. After his father, Pramod Mahajan's death, his family hospitalised him for over-dose of cocaine. After discharging from the hospital, police arrested him. The case was adjourned a few times due to lack of proofs, and he hasn't got a final hearing about it.
8. Arijit Singh Most famous for his songs in Aashiqui 2, Arijit Si >> Read More...
The soulful singer who brings in the romance with his singing is a happily married man with his second wife. When his marriage was undergoing a tough phase, a journalist, Apurba Chowdhury asked him about his divorce with his wife Koel & the singer reportedly lost his temper & was jailed for assaulting her. He was granted bail the following day, though.
9. Sonali Bendre Sonali Bendre, the epitome of beauty and grace was >> Read More...
Salman Khan was not the only accused in the black buck case. Sonali Bendre, along with co-stars Neelam, Tabu & were involved in the 1998 case, when the group was said to poaching a blackbuck during their movie Hum Saath Saath Hain. Since the eyewitness Mr Dulani was not present for cross-examination, only Mr Khan majorly got caught for the case.
10. Shah Rukh Khan Shah Rukh Khan or also known as SRK is a prominent >> Read More...
The King of Bollywood who has won millions of hearts with his on-screen romance shocked everyone with the news of his third child Abram, who was from a surrogate mother. The couple got into trouble when the hospital accused SRK & Gauri Khan Born on Ocotber 8 1970, Gauri Khan (originally kno >> Read More... of the alleged sex determination, although the actor denied such claims. When the Bombay High Court looked into the matter, SRK got a clean chit.
11. Ankit Tiwari Ankit Tiwari was born on March 6, 1986 in Kanpur, >> Read More...
The new singing sensation, Ankit Tiwari soon got defamed when his girlfriend accused him of raping her. The victim's brother filed a case at the Versova police station that the former had threatened her life. His girlfriend gave her statement that he had raped her many times since July 2013. The singer was arrested, & was bailed a week later after giving a fine of 20000 INR.
12. Sooraj Pancholi Sooraj Pancholi is the new chocolate face hero who >> Read More...
Aditya Pancholi Aditya Pancholi is one of the well known actors o >> Read More... had been quite famous for his affairs outside his marriage & cheating on his wife. Likewise, son Sooraj Pancholi was in headlines even before he entered the industry for his love life & involvement in Jiah Khan's death. Although forensic tests proved that it was a suicide, Sooraj got arrested for extricating her fetus & got charged under section 306 that carries a maximum jail of 10 years.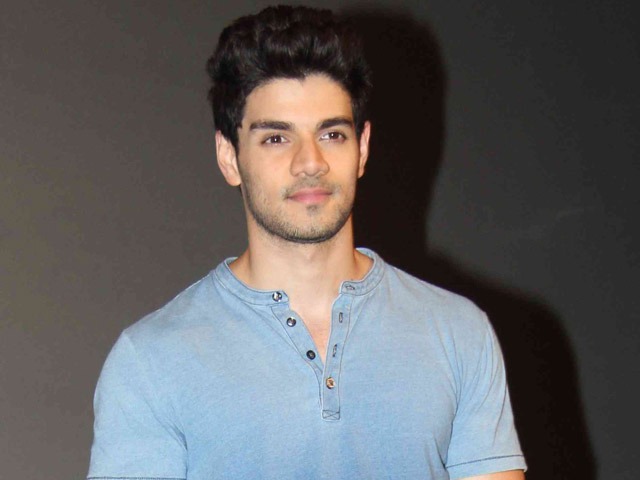 13. Saif Ali Khan
The younger Nawab escaped from the blackbuck case when the entire limelight was on Sallu Bhai, but he recently got himself into trouble when he was having a family time with wife Kareena Kapoor Khan Kareena Kapoor is a super hit actress working in I >> Read More... & sister-in-law Karishma Kapoor. He allegedly lost his temper & slapped a South African entrepreneur when the latter requested to keep the noise down.
14. Govinda
Govinda is a great actor and he has made all of us laugh with his presence on the big screen, but it's true that even such an artist can tend to lose temper at times, and so happened to him. He slapped a fan during the making of a movie in 2008. The latter filed a FIR against the actor. When the Supreme Court looked into the matter, it refused Govinda's plea of monetary compensation, and asked him either to apologize or to face the prosecution.
15. S Sreesanth
Match fixing has been a dark spot on the game of cricket, and not only the older players had their names involved, pace bowler S. Sreesanth along with one more got arrested for spot-fixing in an IPL game. He then played for Rajasthan Royal, and his CBI enquiry resulted in a lifetime ban which he got rid of in 2015.
16. Mahesh Babu Born on 9 August 1975 in Chennai, Mahesh Ghattaman >> Read More...
Mahesh Babu is a heartthrob of the Telugu film industry and is known to be a philanthropist, but he invited trouble when he involved in a rally that his fans had organised against a video library for selling pirated DVDs. The court charged him under section 448 for criminal trespassing, section 427 for mischievous activities, and section 366 for kidnapping, and acquitted him of all the charges on 7th July 2006.
17. Madhur Bhandarkar Madhur Bhandarkar is an Indian film director, writ >> Read More...
Bollywood has been infamous for casting couch for quite a long time. One of the names involved in this is our realistic film maker Madhur Bhandarkar. This incidence travels back to the time when a struggling model, Preeti Jain Preeti Jain is a model who was born in a family wh >> Read More... accused him of raping her after making promises of marrying. On a span of ten years, director's plea for stay was rejected by the district and High Court before he got rid of the charges from the Supreme Court.
18. Monica Bedi A Punjabi girl born in small village of Hoshiarpur >> Read More...
Some of the Bollywood beauties had reports of alleged affairs with Underworld. One prominent name in the list was Monica Bedi, who was with Abu Salem, Dawood Ibrahim's right hand. After the two parted ways, Monica went behind the bars in accusation of passport forgery. The actress, however, was lucky enough to get exoneration and got a second chance on television.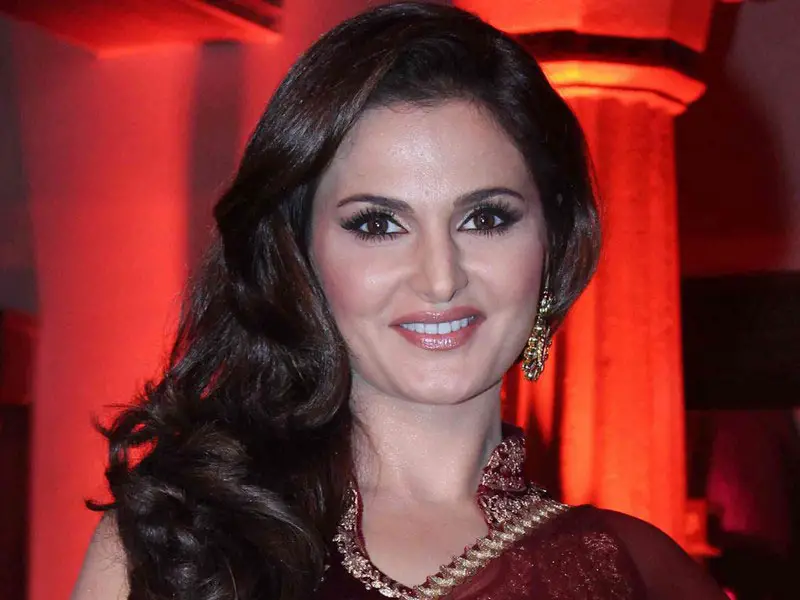 19. Dibakar Banerjee Dibakar Bannerjee is a director and screenwriter a >> Read More...
Another case from the dark side of Bollywood came into limelight when the model turned actress Payal Rohatgi Payal Rohatgi is an Indian actor best known for he >> Read More... accused film maker Dibaker Banerjee of asking her of sexual favours in return for a role in a movie. The director, however, denied the claims clarifying that he was a married man, and if he wanted such things, he would have gone for a person from outside the industry.
20. Navjot Singh Sidhu Navjot Singh Sidhu was born on October 20, 1963 in >> Read More...
Besides Bollywood, another thing India is known for is cricket, and a famous cricketer turned politician is Navjot Singh Sidhu who was once a wanted for a homicide. Before his India-West Indies series, the cricketer along with a friend, Rupinder Sandhu involved in a physical fight with a driver, Gurnam Singh when the latter overtook Sidhu's vehicle in his car. Sidhu was kept in Patiala jail for a night but got an anticipatory bail the following day when he agreed to cooperate with the court proceedings.