Zombies are fictional creatures usually depicted as vivified carcasses or virally tainted human beings. They are ordinarily described as savage. While zombie films for the most part fall into the horror genre, some get over into different classes, like comedy, action, sci-fi, thrill ride, or romance. The class of zombie films has begun in the 1930s from English motion pictures, and after many decades, the zombie genre has been adopted by the Indian cinema industry. However, zombie is a sub-type of horror cinema. It contains hidden parody and zombie creatures are absent in the "horror" classification.
"Pallu Padama Paathuka" is a zombie movie directed by Vijay Varatharaj, who is famous for his shorts and a few videos on YouTube. "Pallu Padama Paathuka" is a Tamil comedy zombie movie. The video of 3 minutes and 11 seconds sneak peek of the film created a noticeable hype among the audience.
...
"Miruthan" translates to zombie Man. It is a 2016 Tamil language zombie horror movie starring and Lakshmi Menon Films came to Lakshmi Menon at an age when she had >> Read More... directed by Shakti Soundar Rajan Shakti Soundar Rajan was born on 1st January 1981 >> Read More... . It is marked as the first-ever zombie movie in Tamil cinema. This movie was inspired from Hollywood Zombie movies. The zombie scenes in this movie are unimaginatively staged and it gives the best experience when watched video at 2X speed.
...
...
3. Zombie Reddy – Telugu
"Zombie Reddy", the first-ever made Telugu zombie film in history was directed by Prasanth Varma Prasanth Varma is an Indian director who has worke >> Read More... , a creative director who made different psychological films like "AWE!". This movie revolves around a game developer attending his friend's wedding along with other friends at Kurnool. The fun watch film was a good movie with a fresh screenplay.
...
4. G- Zombie – Telugu
G- Zombie is the latest zombie movie of recent times in the Telugu film Industry. It was a Telugu thriller that explains the story of a young doctor who invents a vaccine to stop the spreading of a malicious disease. The story takes a turn when ombies enter in the way. At a point of time in the film, we can understand that the movie producers of G-Zombie made this film dependent on the current pandemic. Also, it gives you another chance to remember how COVID-19 changed our lives. The essential plotline of the film deviates to go along with the entire film.
...
5. Zombie – Tamil
The story of "Zombie" revolves around friends who intend to travel after becoming tired of their everyday lives. In the interim, when they are travelling, they get attacked by zombies on the way and they start battling to save their lives in this moment. This storyline is about zombie attack and survival, like a cat & mouse game.
...
...
'Go Goa Gone' is a 2013 Hindi-language zombie end times activity dark satire movie, directed by Raj and D.K. The film has cast like , Kunal Khemu Kunal Khemu is an Indian actor who was involved wi >> Read More... , Vir Das Vir is a stand-up comedian and actor. He is known >> Read More... , Puja Gupta Pooja Gupta or Puja Gupta, is a Bollywood Actress >> Read More... , and Anand Tiwari Anand Tiwari was born on May 29, 1983 in Mumbai, M >> Read More... . 'Go Goa Gone' was the most successful movie in the zombie world. Also, Eros International joins for 'Go Goa Gone 2' movie which will allegedly go on floors from this year.
7. Rise of Zombie
Rise of Zombie has been made as Bollywood's first zombie film. Zombies are by definition imaginary, dead, and unequivocally brainless, although after watching this film, you'll definitely feel their sentiments. The story is ludicrous, the dialogues are absurd and natural. There are close-ups of nail biting on human appendages and, at a certain point, gulping an eyeball. Be ready to be apprehensive by watching this movie.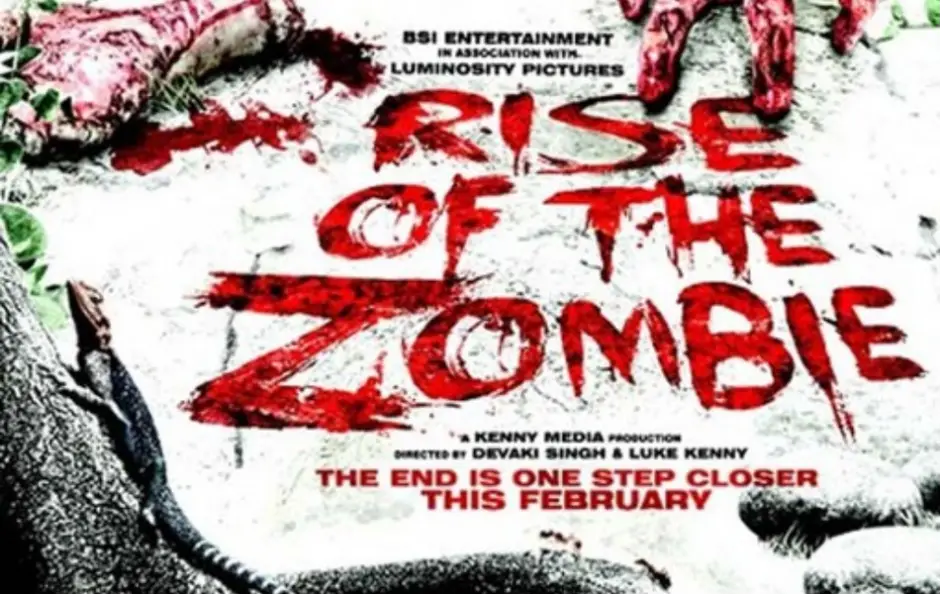 8. Story 3 - Ghost Stories 
Dibakar Banerjee's "Episode 3 in Ghost Stories " is a zombie movie. The lead character of the film comes to realize that individuals out of two locales have been cheating each other because of scorn. The scorn of the 2 locales has transformed them into zombies.The story of the film sets on a way to save kids from those 2 locales, however one child winds up dead while the other one transforms into a zombie.
9. Zombie - The Living Dead
YouTube's famous Hindi channel "Team Round2hell" has presented "Zombie - The Living Dead". This movie is completely shot with ordinary cameras, gained a lot of acclaimed responses on YouTube. The creation of this film is superior to many films since it is exclusively centred around one point.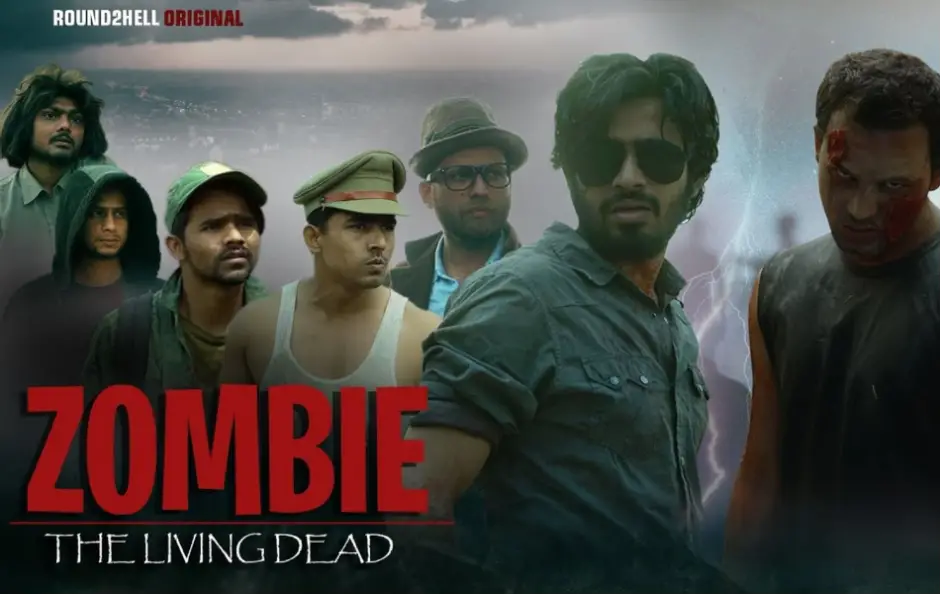 10. The Dead 2
"The Dead 2" is a Bollywood zombie blood and gore movie released in 2013. It is a sequel to the previous movie "The Dead (2010)". It was produced by Road Trip Pictures in collaboration with Latitude Films, and the Ford siblings, and stars Joseph Millson Joseph, born in Berkshire on 27th April.1974, rose >> Read More... , Meenu Mishra, and Anand Krishna Goyal. The movie background is set in the Indian provinces of Rajasthan and Maharashtra.
The Indian cinema industry is now wavering towards zombie movies. Let us hope for much more to come in the future. What do you say? Are you ready to watch zombie movies? Comment and let us know how ready you are to watch these movies.