Bollywood is withal about the stardom and popularity. The appealing movies that the actors act year after year, only increases their fan following. The fans are in so much love with their beloved celebrities that they can even give away their own lives happily! But the one thing we forget while going head over heels for these celebrities is that they are humans at the end. They are just like us, except for their high standards and their overflowing bank accounts. Here is a list of top ten famous celebrities whose uncertain and mysterious death left everyone shell-shocked.
1. Divya Bharti Divya Bharti was an Indian film actress and model, >> Read More...
This 'Deewana' film actress had a lot of fans even if she had a really brief period in her Bollywood career. It is surprising to know that this heavenly star died at the tender of just 19 years! Though the real reason behind her death is still unknown. Some say that she was intoxicated and lost her balance from the fifth floor and died. While others say that someone got her intoxicated and then pushed her from the fifth floor. Whatever the reason maybe, we have lost a phenomenal actress at a very youthful age.
...
2. Parveen Babi The actress who changed the face of Bollywood and >> Read More...
She was more of a mystery than just the enchanting looks. Loneliness is why many people think she died. She lived alone in Mumbai and had a lot of controversies surrounding her. Nobody still knows if her death was natural or a suicide!
...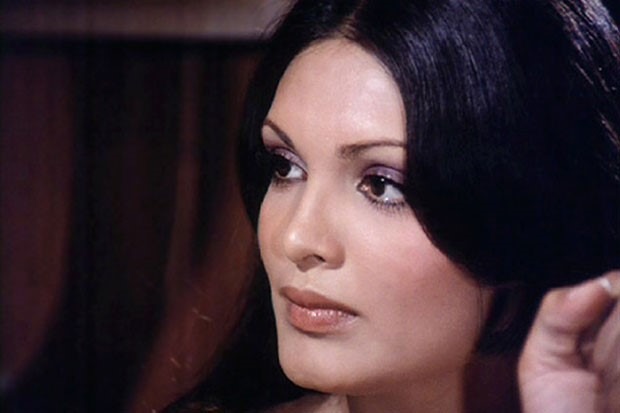 ...
3. Silk Smitha Silk Smitha is an unforgettable personality in the >> Read More...
Have you watched ' The Dirty Picture Click to look into! >> Read More... ?' Of course you have! Remember the iconic character played by Vidya Balan Vidya Balan is an award winning Bollywood actress >> Read More... ? I bet you felt sorry for her at the end of the movie. It is more disheartening to realize that the flick was based on the real life of South Indian actress Vijaylakshmi Vadlapati. She was known well for acting in bold films and she sure has given the film industry a new turn. She appeared in over 450 movies in a small period of just 17 years. During the end of her life, she was left alone, heartbroken. Depression, excessive alcohol consumption and her financial problems forced her to attempt suicide.
...
4. Jiah Khan Jiah Khan was a British-American actress, singer >> Read More...
...
Everyone would agree that the 'Houseful' actress was really talented and beautiful. In a brief period of her career, she had gained appreciable recognition from the audience. She had also worked with Aamir Khan Aamir Khan or Mohammed Aamir Hussain Khan is Bolly >> Read More... and other renowned names of the industry. She was just 25 when she committed suicide. She hung herself at her flat in Mumbai. Her mother and sister later discovered her body. Her boyfriend, Sooraj Pancholi Sooraj Pancholi is the new chocolate face hero who >> Read More... is alleged to be behind the murder. Their relationship wasn't going fine, Jiah had had an abortion and many other facts against her boyfriend have also lead to a possibility that she was murdered. Was she killed or she attempted suicide, the mystery remains unsolved.
...
5. Madhubala
...
The Queen of millions of hearts had an awful ending. She had to die alone. She is loved for her performances in the movies "Mughal-e-Azam", ''Howrah Bridge" and many others. Though she was such a famous and celebrated actress, she had no one beside her in her final days. She was alone and lonely. Can't even imagine such a tragic end!
6. Meena Kumari Meena Kumari is a popular TV and film actress. She >> Read More...
This gorgeous actress died at the age of 40 years. This unfortunate star suffered from liver cirrhosis, which she acquired because of her excessive use of alcohol. While she was fighting this losing battle to her dreaded disease, she was getting appreciation for her exceptional performance in the movie 'Pakeezah'! What a tragedy!
7. Nafisa Joseph Nafisa Joseph was a model and MTV video jockey. Sh >> Read More...
She was a popular video jockey and had just started her career in Bollywood. She was going to get married to a businessman named Gautam Khanduja. However, this went bad, and after a spat with Khanduja, the actress committed suicide.
8. Viveka Babajee The stunning Mauritian model Viveka Babajee had be >> Read More...
She was one of the top models of India. A spat with her boyfriend and issues pertaining in their relationship led her to take up this extreme step. She was found hanging to her ceiling in her flat. Isn't it sad when such a beautiful thing has such a tragic end?
9. Manmohan Desai Manmohan Desai is an Indian film producer and dire >> Read More...
Not all die or commit suicide because of their allegedly failed relationships. Sometimes unsuccessful careers are a reason why people commit suicide. Life is beautiful, but it stays so only until you view it that way. The minute you change your perception towards it, everything stops making sense and you will feel that you are getting doomed. The moment you leave your control over your thoughts, you lose your life. Manmohan Desai couldn't handle his unsuccessful career therefore ended it.
10. Kunal Singh
Remember the cute actor from 'Dil Hi Dil Mein"?  He was Kunal Singh, and he was found hanging from the ceiling of his flat. His father later claimed that he didn't commit suicide, but was a target of a murder.