Bollywood is considered as the avenue of entertainment for a wide population. 3 hours of movie that can make or break your heart, makes you contemplate, create history and let you know the story based on true incidents. In most scenarios, movies with unexpected twist and turns can even take your breath away. From the beginning of narration, your mindset is framed to a storyline that this is definitely going to happen and what if the end suddenly reverses and all your figures and calculations you had within from the start of movie suddenly goes wrong and something out of the track happen. Here is a collection of those movies which were supposed to end in a way by audience perceptions but the entire flow turns back and changed the flux of the testimony.
1) Baahubali: The Beginning (2016):
As the title, movie stood up with a strong arm. First time in history of Indian cinema, a movie sequel created excitement and viewers were eagerly waiting for the sequel to be released with only one question in their mind "why Kattapa killed Baahubali?". Movie directed by S.S. Rajamouli with Prabhas, Rana Daggubati Rana Daggubati is a famous Indian actor. He was bo >> Read More... , Anushka Shetty Anushka Shetty is the popular South Indian star wh >> Read More... , Tamannah, Satyaraj in main lead earned around 650 crore with budget of 120 crore. Story revolves around Mahishmati kingdom and tug of war between two sons, Amarendra Baahubali and Bhallala Dev for attaining the dynasty by defending Kalakeyas who started the war with Mahishmati.
...
Sivagmi, who took the charge of running kingdom with kattapa as assistance declared Baahubali as the king in the end because he was the one who not just ended up with war, blood and violence but also with the intelligence of taking his decisions with the assistance of his aficionados. But the suspense breaks down when Kattapa was being questioned by Baahubali's son about his father's existence. Full of inclination, Kattapa uncloak the truth that Baahubali was killed by kattapa himself and the movie ends. Movie left the audience cliffing in a mid-thought full of apprehension about the conclusion. Definitely all thanks to the final call of the movie which was able to get hold of audience to push them again to the theaters for sequel and it's a promotion without buzz.
...
                                        Launch of first poster of Baahubali: The conclusion
...
2) Drishyam (2015):
Drishyam is the remake of Malayalam movie released in 2013 also titled same with Ajay Devgan Ajay Devgn is an Indian film actor. He is perhaps >> Read More... , Shriya Seren and Tabu in the main lead. Ajay Devgan is already known to be suitable for such phenomenal roles and did complete justice to his role. No one in their dream have ever thought of a criminal getting escaped under the knees. Usually bollywood movies with suspense, thrill and action end with criminal getting caught red handed and sent to life imprisonment or hanged. This was the one which changed the last few juncture of the movie with a jaw dropping surprise that kept us thinking "how is that even possible?".
Movie ravishingly described about a disheartened parent trying to shield his family out of the plight in which his daughter was a victim as well as murderer. To lifeguard his family, he decided to cover the victim's dead body behind the composite of his home. Unfortunately, victim's mother was senior sub inspector (Tabu) and in order to find the truth, she decides to take every step wisely as she realized that even though Ajay Devgan was a school dropout, he was not dumb. She failed at the end inspite of taking all the measures and the last surprise for the audience was that the dead body which was kept hidden behind the home was actually under the floor of newly constructed police station.
...
A still from Drishyam: From left to right ( Ishita Dutta Ishita Dutta is the sister of Femina Miss India Un >> Read More... , Ajay Devgan and Shriya Seren)
...
                                                         Tabu as senior sub inspector
...
3) Baby (2015):
Baby starring , Tapsee Panu, Kay Kay Menon Kay Kay Menon or K.K. Menon or Krishan Kumar Menon >> Read More... , Anupam Kher Anupam Kher is a very popular actor, director, and >> Read More... and Rasheed Naaz in lead roles is a spy thriller movie. The journey of the movie was to bring Maulana back to India from Saudi followed by killing Wasim Khan and Bilal .An undercover mission initiated by Akshay Kumar as Ajay, Ranna Daggubati as Jai and Anupam Kher as Shukla struggling from rescuing Indian security agent to kill Bilal and escaping the country without getting caught as they were taking Maulana back to India.
...
Movie holds too many tricks and strategies and was always ten steps ahead of audience's mind. From idea of mission of stating Maulana a victim getting treatment, getting fake visa and ultimate was when Arab police Chief Hani Mohammad was able to learn about Indian military officer smuggling back Maulana to India and let him escape without any hindrance. Baby will soon come up with its sequel Naam Shabana Click to look into! >> Read More... emphasizing on Tapsee Panu more than Akshay Kumar directed by Neeraj Pandey Neeraj Pandey is an Indian movie producer, directo >> Read More... .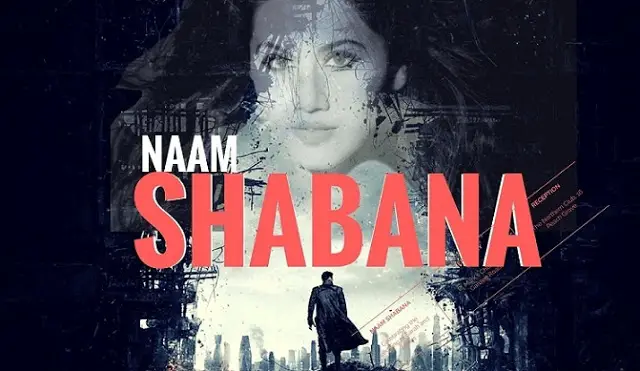 Sequel of Baby
4) Detective Byomkesh Bakshy Click to look into! >> Read More... (2015):
Movie indubitably deserves a sequel. Sushant Singh Rajput Sushant Singh Rajput is one of the famous Indian t >> Read More... is already known for his adorable roles in Bollywood as well as television industry. Genre of the movie was Mystery thriller. Climax changed the whole scenario when it was realized that Dr.Guhan who was also landlord of place where Byoomkesh was residing was Yang Guang, the ultimate villain and lover Angoori who failed to recognize him even after hint given by Byoomkesh. Sequel is much awaited as when Guang was being deported to china, killed the entire gang and promises to take on revenge against Detective Byoomkesh Bakshi. It completely defines that the climax is still more to go on and how story will create its plot, what is more to be revealed is still a question of many minds.
5) Talvar (2015):
Talvar starring Konkana Sen Sharma, Irfan Khan, Neeraj Kabi Neeraj is an actor, trainer and director. He was t >> Read More... and Sohum Shah Sohum Shah is a Bollywood actor and a producer. Th >> Read More... was a mystery thriller based on true story of double murder case in Noida of a 14 year old girl Arushi Talvar and 45 year old servant Hemraj in 2008. Lying on three contradictory facts and figures, Shruti's (name changed) parents were found guilty. Though all narcotic test and evidences were against the blame on Tondons(Surname changed). Movie revolves around greed to get one step further, to betray truth, media coverage proving lawful hands are blind.
On 26 November 2013, Mr. and Mrs. Tondon were imprisoned despite the lack of evidence against them. What you expected in the end would be justice be in the hands of truth. In the climax due to diplomatic reasons, an accurate person is found to be guilty and every flow of justice seems to be paralyzed for them and sentenced to life imprisonment.
                                        Protest in Delhi for justice in Arushi Talwar's case
                               Arushi Talwar's parents: Rajesh Talwar and Nupoor Talwar
6) Rustom (2016):
Rustom directed by phenominal director Neeraj Pandey was based on scandalized incident about a honest Navy officer Rustom Pavri, detained for charge of murder of his wife's lover Vikram Makhija. With the ear catching streamline, dialogues were at same level to make viewers digging deep in their minds. Dialogue like "Aapne apni rani kurban kar di, toh mene socha ki aap galat kar baithe par ab samajh aya ki wo ek sochi samjhi chaal thi" by Inspector Lobo and the instant reply by Rustom "Matlab baaji jitney se hai, phir chaiya pyaada kurban ho ya rani" converts the ongoing thought process into now what's next.
Title has thrill lying in it "Three shots that shocked the nation". Here was the climax which shocked the audience when jury declared Rustom not guilty and reason why Rustom killed Vikram was a self defence intiative. And again the dialogue "Vikram deserves to die and I am not a murderer". News coverage of K.M.Nanavati case killing Sylvia lover Ahuja is the plot on which movie was initiated.
 News coverage of K.M.Nanavati case killing Sylvia lover Ahuja is the plot on which movie was initiated
7) Kaabil (2017):
Kaabil recently released on 25 January 2017 competing against Raees was much awaited and proved on its grounds potentially. Like Rustom, Kaabil also has impact on the audience by header line "Mind sees all". We were already predicting that Hrithik definitely will take revenge for Yami Gautam Yami Gautam is a Hindi television and movie actres >> Read More... being brutually raped by Rohit Roy's brother Ronit Roy Ronit Roy (Ronit Bose Roy) was born on 11th Octobe >> Read More... . Hrithik was helpless and once he learned by receiving the last Braille letter of his wife that she was raped twice, he decided to break his boundaries. Dialouges in movies hold viewers to the climax and in this movie, Hrithik did same. His dialogue "aap sab kuch samajh toh jayaga, magar kisi ko samjha nhi payaga" was successfully binding minds of all and climax revealed it all.
From using his voice modulation skill to disrupt the communication of two friends, depicting suicide of a brother because of pain he suffered and finally the P.C.O. where he used to make calls. Person working over there himself was blind so in spite of having all proofs and Hrithik himself revealing truth, Police officer was helpless.
8) Hate story 3 (2015):
Hate story 3 is the sequel of hate story and hate story 2 respectively starring Sharman Joshi Sharman Joshi was born in Mumbai, Maharashtra to a >> Read More... , Karan Singh Grover Karan Singh Grover is a famous Indian actor who is >> Read More... , Daisy Shah She is an Indian actress, dance, and model. She to >> Read More... and Zareen Khan in main lead. The three sequels back to back have no interconnection of plot within each other. Movie begins with Sharman Joshi as a successful businessman and Daisy Shah as his secretary and he is happily married to Zareen Khan. Sharman's brother died during a plane crash and this was disclosed in beginning of the movie and his brother had a loyal friend name Karan. Climax revealed that Sharman's brother is still alive and Karan, his friend was on a mission to sue Sharman and Zareen for being involved in an attempt to kill his friend. Unconditional love of friend and greed of brother reverses the story in beginning potraying Karan Singh Grover as villain. Him being Vikram after plastic surgery to confuse Zareen and end left suspense to both Zareen and Sharman that person who killed them was not Vikram but another anonymous person and they left clueless.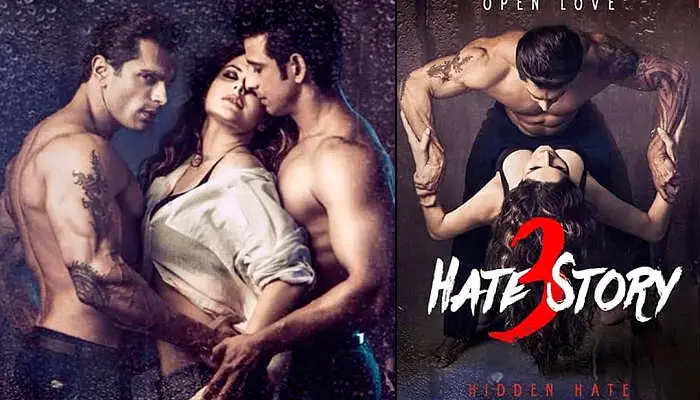 9) Special-26 (2013):
With title you would definitely be murmuring within yourselves that special-26 is a task force of police officers for a cause. Manoj Bajypee in climax thinking himself ten times cleverer than Akshay Kumar, Anupam Kher and Jimmy Shergill Jimmy Shergill is a renowned Indian actor and prod >> Read More... (fake police officer) was stood up empty handed. " Special 26 Click to look into! >> Read More... " in the movie refers to 26 students short listed for a mock raid who thought that they are being selected as CBI officers without learning about being conned.
10) Kaahani (2012): Kaahani starring Vidya Balan Vidya Balan is an award winning Bollywood actress >> Read More... and Nawazuddin Siddiqui Nawazuddin Siddiqui was born in Budhana in Muzaffa >> Read More... in main lead directed by Sujoy Gosh was a mystery thriller movie. Vidya Balan as Vidya Bakshi underwent a mission to kill the terrorist herself who depicts herself as a helpless pregnant lady in search of her husband who actually was not her husband but a terrorist whom she wants to kill by her own hands. The only need of her was a little help and that was possible with help of police force which in the end revealed how bravely she passed the hardships and the light was focused firstly as husband being terrorist.
Climax reveals Arnab Bakshi whom Vidya stated at the beginning as her husband was completely wrong and she was not pregnant. It was one of her master plans to gain sympathy as pregnant women and no doubt goes on her. Police team from whom Vidya took help themselves concluded the non-existence of Arnab Bakshi or Vidya. Later it was revealed that Vidya was widow and her husband Arup died during poison gas attack. She ended up her mission with the help of retired IB officer suspecting the involvement of high end official.