There is no lack of Bollywood films that are so absurd that their mere mention makes us shudder. These films, in some way, cause us to reevaluate our faith in cinema. Even if some movies are too apparent, the audience is so unpredictable that it's impossible to predict which films will succeed and which won't. This article will discuss the most hated Bollywood films that even die-hard fans won't consider watching.
1. Himmatwala
Himmatwala, an action comedy released in 2013 in Hindi, was written and directed by Sajid Khan Sajid Khan is a Bollywood director, producer and e >> Read More... . Ajay Devgan Ajay Devgn is an Indian film actor. He is perhaps >> Read More... and Tamannaah play the key characters in the film. The story's premise revolves around a temple priest who commits suicide after being dishonored by a wicked landowner and his son who returns to his hometown on a vengeance quest. According to a few people, to view Sajid Khan's masterpiece, you need Himmat. With some weird storyline, this movie takes first place on our list.
...
2. Karzzzz
Karzzzz, an action film in Hindi from 2008, was directed by Satish Kaushik An active actor, filmmaker & producer as well. He >> Read More... . Both Urmila Matondkar and Himesh Reshammiya Intro: Himesh Reshammiya got his stardom after win >> Read More... appear in it. The movie is a remake of Karz (1980) and The Reincarnation of Peter Proud, on which Madhumati, an Indian film controlled, also had an impact. In this film, a singer/dancer starts having hallucinations and delusions of having been there before while on tour. Fans weren't entirely pleased with this film, and some claim that it ran over the first film's legacy. With plenty of negative reviews, this movie secures 2nd place for itself.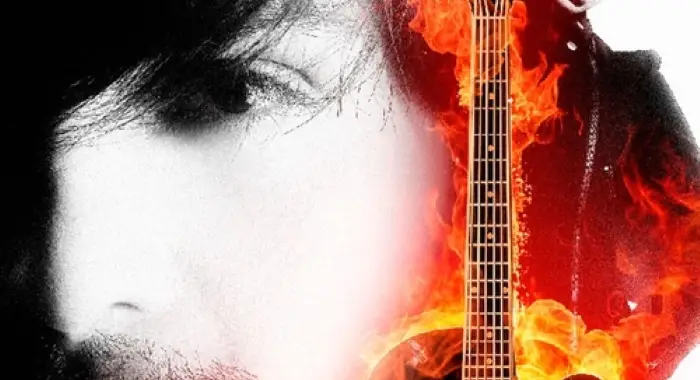 3. Aap Kaa Surroor: The Movie – The Real Luv Story
Aap Kaa Surroor, a 2007 Hindi-language romantic thriller directed by Prashant Chadha Prashant Chadha is a north Indian professional fil >> Read More... and starring Hansika Motwani Hansika Motwani is a young and beautiful actress, >> Read More... and Malika Sherawat, marks Himesh Reshammiya's acting debut. According to Reshammiya, the novel is based on his actual life and was given the title Aap Kaa Surroor in honour of his music album. According to the movie's narrative, an affluent woman falls in love with a rock singer who will go to jail for murder. This film is Himesh Reshammiya's second failure and most despised production.
...
Ram Gopal Varma Ki Aag is an Indian action-drama movie produced and directed by ram Gopal Varma himself. , Mohanlal, Ajay Devgan, Prashant Raj Sachdev Prashant Raj Sachdev took birth on 9th January 198 >> Read More... , , J. D. Chakravarthy, and Suchitra Krishnamoorthi Suchitra Krishnamoorthi is an Indian actress, mode >> Read More... play the main characters. The two bodyguards, for one politician at the core of this movie's plot, find their jobs in jeopardy when their boss gets found to have a connection to some massive scandal. After fleeing Mumbai, they find an appointment with a criminal, but they soon discover that the cops are after them. The movie is not just the remake of Sholay but also destroyed its legacy; hence, it is number 4 on our list.
...
5. Drona
Drona, a superhero film from 2008 starring Abhishek Bachchan Abhishek Bachchan, or Abhishek Srivastava, is a ve >> Read More... , Priyanka Chopra Born on 18 July 1982, Priyanka Chopra is an establ >> Read More... , Kay Menon, and Jaya Bachchan Born on 9th April 1948 Jaya Bachchan is an Indian >> Read More... , was directed by Goldie Behl Born in 23rd February 1969, Goldie Behl is an Indi >> Read More... . The film includes sword combat and Indian martial arts such as Kalarippayattu, Chhau, and Gatka. In this film, a young man discovers that the time has come for him to assume the position as the next in line of warriors who have defended a mysterious source of cosmic energy. The film received a 2.3 rating and remained on our list.
...
6. Jaani Dushman: Ek Anokhi Kahani
Jaani Dushman: Ek Anokhi Kahaani, a supernatural action thriller film dubbed in Hindi and released in 2002, was Rajkumar Kohli's last feature. Sunny Deol Sunny Deol is a film actor, director and producer. >> Read More... , , Sunil Shetty Bio coming soon... >> Read More... , Arshad Warsi Arshad Warsi is most popular for his role as Circu >> Read More... , Aftab Shivdasani Aftab Shivdasani is an actor and producer of Indi >> Read More... , Sonu Nigam Sonu Nigam is a renowned Bollywood singer and comp >> Read More... , Siddharth Ray Born into a Marathi Jain household Siddharth Ray w >> Read More... , Rajat Bedi Rajat Bedi is a well-known Indian Actor, as he has >> Read More... , Sharad Kapoor Sharad Kapoor is an Indian actor who was born on F >> Read More... , Aditya Pancholi Aditya Pancholi is one of the well known actors o >> Read More... , Rambha, Pinky Campbell Pinky Sharma is an Indian Model and Actress imagin >> Read More... , Kiran Rathod Karan Rathod is an Indian actress and a model. She >> Read More... , and Raj Babbar Raj Babbar is an actor turned politician. He is re >> Read More... are among the ensemble cast members of the movie. Manisha Koirala Manisha Koirala, is a Bollywood actress of Nepales >> Read More... and Armaan Kohli What Lady Luck had in store for Bollywood supersta >> Read More... play the main antagonists, and Amrish Puri Amrish Lal Puri was born on 22nd June, 1932 in Pun >> Read More... . A shape-shifting serpent exacts revenge on a group of friends for a crime they didn't even commit in the plot of this film. The audience watched this movie because of its below-average CGI.
...
7. Tees maar khan
Tees Maar Khan Click to look into! >> Read More... is a comedy heist movie produced by Twinkle Khanna Twinkle Khanna made herdebut in Indian film indust >> Read More... , Shirish Kunder Shirish Kunder is an Indian Film producer, directo >> Read More... , and Ronnie Screwvala Born in the city of Mumbai to a family of Parsi re >> Read More... and directed by Farah Khan Farah Khan is an Indian film actress, producer, di >> Read More... . The film, the only one that Khan has ever directed without Shahrukh Khan, has Akshay Kumar, Akshaye Khanna Akshaye Khanna is a popular Indian film actor. He >> Read More... , and as the main characters. The protagonist of the tale is Akshay Kumar. A conman tries to con a whole village into helping him rob a train carrying valuables while posing as a movie producer. With the most illogical storyline and dead jokes, this movie is number 7 on our list.
...
8.  2050
Love story 2050 is a science fiction love story released in 2008 in Hindi, Priyanka Chopra, producer Pammi Baweja Pammi Baweja is an Indian Film Producer. Pammi Baw >> Read More... , Harman, and other cast members are all featured. It is the first Bollywood film about utopian time travel. The film, which debuted on July 4, 2008, was a box office dud and received negative reviews from critics who praised the spectacular effects but criticized the film's director, writing, and performance by Harman Baweja. With his uncle's help, the film's main character ventures into the future to try to revive his lover. The movie failed to please the audience and came to our list.
...
9. Joker
Joker is a Hindi film released in 2012 directed by Shirish Kunder, who also made the science fiction comedy Jaan-E-Mann. Akshay Kumar and Sonakshi Sinha Sonakshi Sinha is a well-known Indian Actress. She >> Read More... play critical roles in the movie. A space scientist is visiting the town of Paglapur while working on a project to communicate with aliens. He has an innovative plan to better the situation of Paglapur's residents.
The movie was reportedly a box office flop; nonetheless, it was a disaster in another aspect, and this movie is number 9 on our list.
10. Jism 2
Jism 2 is an Indian sexual thriller movie produced, directed, and written by Pooja Bhatt This chubby star of Bollywood had a different styl >> Read More... . It is the follow-up to the 2003 sleeper success Jism, which starred Bipasha Basu Bipasha Basu, born in January 7,1979 in Delhi, is >> Read More... and Sunny Leone Sunny Leone, a famous porn star, has recently ente >> Read More... , an Indian-Canadian actress and former porn star making her Bollywood debut. Sunny Leone was the single factor in the movie's success that kept it from falling as the producers had anticipated. Izna, a porn actress, is sent by an Indian intelligence agency to seduce her ex-boyfriend Kabir, a notorious assassin, to obtain crucial information about his contacts in sleeper cells.
This article comprises the top ten list of all-time most despised Bollywood films. There are many more Bollywood films that audience members dislike, but these ten are edging out the rest of them in popularity.