The Saif Ali Khan and Nawazuddin Siddiqui Nawazuddin Siddiqui was born in Budhana in Muzaffa >> Read More... starrer series has definitely lived up to its hype. Along with being a major success among the Indian audience, the series was also able to pull its fair share of international audience, and rightly so. Produced by Phantom, the creators invested around 25-40 crores for the first season, while the second season got a whooping 100 crores of the estimated production budget. There is absolutely no doubt about why this series had people biting their nails off!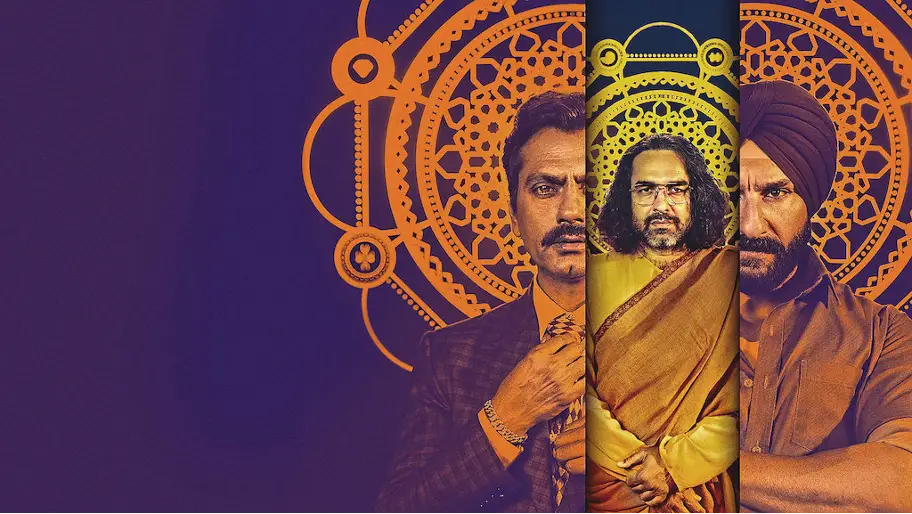 ...
2. Made in Heaven
'Made in Heaven' is one of those ambitious industry projects with a massive budget which was set at 100 crores. This romantic-drama is Amazon Prime Video's original series starring and Arjun Mathur Arjun Mathur is an Indian actor and was born on 18 >> Read More... in the lead roles. It has undoubtedly managed to capture the hearts of the audience. With the shooting for season 2 of the series currently in progress, the production value and budget of the series are expected to rise.
...
3. The End (Working Title)
Superstar is all set to step into the OTT content industry with 'The End'. To be released on Amazon Prime Video, this web series is projected to be a production marvel with reports of Akshay Kumar being paid a sky-touching 90 Crores to be a part of it. With this news, it wouldn't be too much to expect high production quality from the makers of the series.
...
4. Mirzapur
This Amazon Prime Video's original crime drama thriller was one of the most ambitious projects in the industry. Having a budget of only 12 crores for the first season, this Pankaj Tripathi Pankaj Tripathi is an acclaimed Indian film actor >> Read More... and Ali Fazal Ali Fazal is an Indian actor who was born on 15th >> Read More... starrer received 60 crores for its second season after getting phenomenal reception from the audience. With its appeal and skyrocketing popularity, the series has set the chart relatively high for the competition.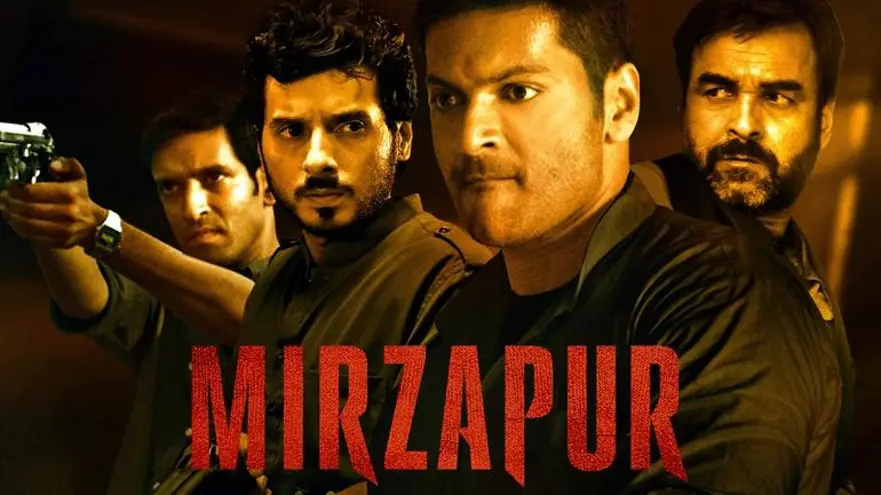 ...
5. Breathe: Into the Shadows
'Breathe: Into the Shadows' is a drama thriller fantasy series released on Amazon Prime Video in 2020 starring R. Madhavan and Abhishek Bachchan Abhishek Bachchan, or Abhishek Srivastava, is a ve >> Read More... in the first and second seasons respectively. Recently cleared for another season, the series had a budget of 20 crores, with an additional 20 crores spent on its marketing and promotion.
...
...
6. Bard of Blood
Produced by Shah Rukh Khan's Red Chillies Entertainment, this web series with a budget of 50 crores was launched by Netflix. 'Bard of Blood' showcased its international production quality by being set in different countries, presenting the story of an Indian spy on a rescue mission. The main actors Emraan Hashmi Emraan Hashmi is one of the most successful & cont >> Read More... and Sobhita Dhulipala were successful in impressing the critics with their performance in the series.
...
7. Inside Edge
This 2017 release is all about the gentlemen's game, cricket. Made by Excel Entertainment, this was Amazon Prime Video's first-ever Indian Original Web Series. With a stagnant budget of almost two crores per episode, its two seasons (10 episodes each) had a total production budget of 45 crores, including an additional five crores for associated expenditure.
Created by Nikkhil Advani Nikhil Advani is an Indian movie director, produce >> Read More... , 'The Empire' has an enormous production value. While there is no official revelation from the producers, several reports have claimed that this series has a total budget of 40-45 crores, and given the dynamics involved, it seems to be true. Actors Dino Morea and Kunal Kapoor Born on 18th of Oct in the year of 1977 to a Punja >> Read More... are the main casts of the series, along with Shabana Azmi Shabana Azmi is a film actress of Indian origin an >> Read More... and Aditya Seal Like many other young actors in Bollywood today, >> Read More... .
Manoj Tiwari An incumbent Bhojpuri superstar, Manoj Tiwari was >> Read More... starrer 'The Family Man' has been in the buzz, for its 2nd season and it's not a surprise, given the season had a budget of 20-25 crores which is a significant upgrade from its previous season. With the making of season 3 already in talks, the overall production value of this series, given the acclaim and popularity it has received, is estimated to go even higher.
Premiered on Amazon Prime Video, 'Paatal Lok' has managed to earn praise and appreciation from the audience and the critics, starring Jaideep Ahlawat Jaideep Ahlawat is an Indian film actor. He was bo >> Read More... in the lead role. The web series was produced with a budget of around 20 crores, with a supplementary three crores for marketing and promotion. It was released in May 2020.