1.MASAAN 
Masaan Click to look into! >> Read More... (which means crematorium in English) is a tragic tale of two people. 'Masaan' depicts how cruel the world and the society that we live in can be, bound by caste and morality.The plot of the movie follows Devi ( Richa Chadda Richa Chadda is a new and sultry Indian actress. S >> Read More... ) and Deepak( Vicky Kaushal Vicky Kaushal is a famous Indian movie actor. He w >> Read More... ). Devi's life turns upside down after her incognito visit to a hotel with Piyush turns into a disaster for her and her family. Deepak tries to break free from the chains of the caste system when he falls for a girl, but tragedy follows him too. The movie ends on a hopeful note, as Devi and Deepak come face to face with each other and both travel towards Sangam.
 
The movie shows love, death, and rebirth in a compelling way. A tale to which the Indian audiences could relate to. Masaan has won many awards, and it is critically acclaimed.

...
2.Margarita, with a Straw
A movie so well acted by Kalki Koechlin Kalki Koechlin is a famous film actress, model and >> Read More... , it deserved all the praises and awards it received. Margarita, with a straw, is a beautiful story about self-discovery and embracing your life even when you have faced the worst things in life. Laila(Kalki Koechlin) suffers from cerebral palsy which impairs her motor functions. When she confesses her love to a lead singer of a band, she is rejected, due to which she was left low-spirited and heartbroken.Laila gets accepted to NYU in the United States and she leaves for America after that. Soon she falls for a girl while studying there but later she discovers that something that leaves her conflicted. Laila's sexuality leaves her mother upset. Laila does not let her sufferings define her and she lives her life with great optimism.
...
'Margarita, with a straw', is surely worth the watch.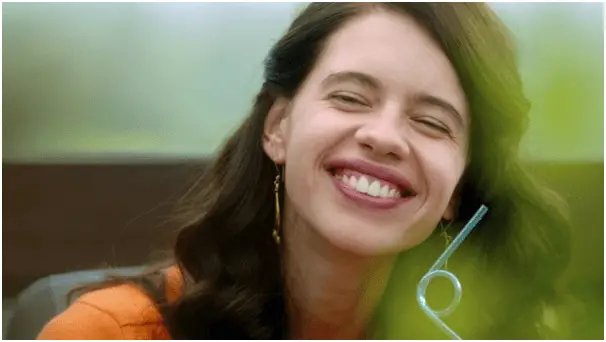 ...
3. The Lunchbox Click to look into! >> Read More...
An Indie movie list without 'The Lunchbox' is incomplete. The Lunchbox premiered in Cannes in 2013 and was nominated for best foreign Language film by British Academy Film Awards.
...
The three accomplished actors were, Irrfan Khan Irrfan Khan is a noted Bollywood actor who started >> Read More... , Nimrat Kaur Bollywood actress Nimrat Kaur was born on 13th Mar >> Read More... and Nawazuddin Siddiqui Nawazuddin Siddiqui was born in Budhana in Muzaffa >> Read More... . It is a story that captivated the Indian heart and soul. The story is about a misplaced lunchbox which leads to an unusual bond between two people haven't even met each other proving that the best of things could happen in a boring office also. The two characters narrate tales of their lives through messages exchanged in a lunchbox. Ila(Namrat Kaur) soon discovers her husband's affair and decides to leave her married life and move to Bhutan. The two characters decide to meet each other face to face, but it does not go as planned. The end leaves you wanting for more.
The Lunchbox shows how Ila finds solace in the letters from her loveless marriage and Sajaan discovers someone who strikes a chord in his heart and takes him away from his monotonous life. This movie is indeed magical.
...
...
4. Ship Of Theseus Click to look into! >> Read More...
"The ship of Theseus", also known as Theseus's paradox, is a thought experiment that raises the question of whether an object that has had all of its components replaced remains fundamentally the same object.
...
Ship of Theseus is a mesmerizing and brilliant movie directed by Anand Gandhi.With its gripping narrative and beautiful cinematography, the movie raises a philosophical question about the paradox of identity. The story is about three stories whose lives are connected by the same dilemma: If the parts of an object are removed and replaced, will remain the same. An Egyptian photographer, a Jain monk and stock broker all of them in need of an organ transplant.All three of them held by chaos and conflict. The Ship of Theseus is a movie we don't get to see very often in Indian cinemas, watching this piece of art is an experience which leaves you spellbound.
5. Qissa
'Qissa' is the story of a Punjabi father, Umber Singh (Irrfan Khan) who is so desperate for a son that he will simply do anything to have a son. When his wife gives birth to a daughter(third daughter), he makes up his mind and decides to raise her a boy. Kanwar(his daughter) grows up to be a man and later gets married without revealing her true identity to her wife. But their marriage leads to tragedy, one after another. Qissa is a thought provoking movie which addresses the complex nature of sex, gender, and love.
6. Udaan Udaan is a Hindi Daily series which aired on 18th >> Read More...
'Udaan' didn't do quite well when it was released, but over time this movie has found its place in the heart of Indian audiences. Udaan shows us what goes on behind closed doors. How our society is so fond of following the crowd and afraid of what people will say that it sucks the life out of living peacefully. Ronit Roy Ronit Roy (Ronit Bose Roy) was born on 11th Octobe >> Read More... plays an abusive father who harms his children physically and mentally. But Rohan, his son, despite all the abuse, shines like a true star in the end.You should definitely give this movie a watch.
7. Kshay
A 92-minute movie, 'Kshay' possesses enormous quality. A psychological thriller movie, it follows the life of a Chhaya, an unhappy housewife who becomes obsessed with a statue of Goddess Laksmi. A film shot in black and white, this unconventional movie manages to catch the audiences' attention and stands out despite its monotone palette. Chhaya's obsession and fanaticism slowly spirals towards madness while her husband tries his best to look after his wife.Rasika Dugal's acting is excellent, and this one of a kind movie is definitely worth your attention.
8. Miss lovely
A disturbing movie starring Nawazuddin Siddiqui and Anil George Anil George is an Indian actor. He is known for hi >> Read More... , play the role of two brothers who produce C grade pornographic movies. This unsettling film provides insight on the filmmaking industry which produces erotic and lewd movies. The two brothers have different aspiration and ideas, while Sonu (NawazuddinSiddique) wants to make a romantic movie of his own, Vicky (Anil George) is happy exploiting actresses and selling porn movies. Miss Lovely Click to look into! >> Read More... shows you the true and ugly face of exploitation and corruption the haunts the C grade movie industry.
9. Sulemani Keeda
When two best friends from Delhi land in Mumbai to make money by selling their scripts to production houses, their life turns into a series of bad decisions and failure. The two best friends also hit on girls and try their best to impress them. This bro-mance movie is youthful, comedic , relatable and it will leave you charmed.
10. Tasher Desh
A Bengali movie released in 2012. Tasher Desh ( Land of cards) is based on a play by Rabindranath Tagore. This story is very bizarre and peculiar. It shows the fight against authoritarianism and oppression, where rules define lives. In the end, the true message that emerges is freedom and revolution. The storyteller tells the story about a prince who ignites a revolution in an island. The narration is very different and unusual. You should definitely give this movie a watch.