The fact that today Nutan's name is used as the highest compliment to an actress's talent and attractiveness serves as justification for her history as a legendary actress in Bollywood. Nutan, a stage name for Bollywood actress Nutan Samarth Bahl, acted in Hindi films. She is recognized as one of the best actresses in the Bollywood industry and comes from an established film family. With her ageless skill, she made a lasting impression on the cinematic landscape. Actress Nutan was popular during her era. She undoubtedly demonstrated her acting ability by collaborating with renowned performers like and Dev Anand Dev Anand would be nostalgically remembered by fil >> Read More... . She is a constant in your mind whenever you watch a 1950s film. The following is a list of the top ten most notable films to watch featuring Nutan:
1. Sujata
Although Nutan had earlier starred with Sunil Dutt Sunil Dutt was a great actor, director, producer, >> Read More... in certain fantastic classics, this was their first notable hit as a pair. The -directed drama, which debuted to rave reviews and competed at the Cannes Film Festival, was based on the same-named Bengali short story. The first story to publicly discuss a forbidden subject was the one between a Brahmin man & an 'untouchable' woman from a lower caste. Nutan has received many awards, including Filmfare's Best Film and Best Actress for Sujata.
...
2. Tere Ghar Ke Samne
The actress is outstanding in this comedy with a moral message, although Nutan is best known for her work in heavier dramas. She co-stars with Dev Anand in the tale of two star-crossed lovers who must persuade their parents to set aside their disagreements. The jovial performer with the catchy tunes also carried a significant social message.
3. Bandini
One of the best films in Bollywood history, and often regarded as the actress's best work, was produced by the iconic filmmaker Bimal Roy. She plays one of the most recognizable female heroines in Hindi films, a character who is imprisoned for murder and forms an unlikely friendship. The historic film, which was based on a Bengali novel, would go on to win numerous accolades, including a Filmfare and the National Best Film title. Nutan was given another Filmfare Best Actress honor, which is hardly surprising.
...
4. Milan
When one of the best resurrection films ever produced in Bollywood was first launched, it was a major hit and had a hit soundtrack with the song "Sawan Ka Mahina." A newlywed couple, played by Sunil Dutt and Nutan, learn that they were once romantically involved. For her outstanding performance, Nutan received another Filmfare award for Best Actress.
...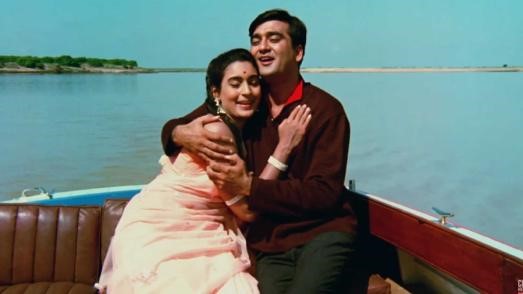 5. Chhalia
Legendary director Manmohan Desai Manmohan Desai is an Indian film producer and dire >> Read More... first gained notoriety with this early effort, although he is better known for the blockbuster Amitabh Bachchan films Amar Akbar Anthony (1977), Suhaag (1979), and Naseeb (1981). In this film, which is based on Fyodor Dostoevsky's 1848 short novel White Nights, Nutan collaborated once more with Raj Kapoor Raj Kapoor was a renowned actor, director, and pro >> Read More... . She played a woman who is once again up against the odds, beautifully, in the post-Partition tragedy.
...
Paying Guest is helmed by Subodh Mukherjee, and Sachin Dev Burman's soundtrack enjoyed some success and left a lasting impression. An unskilled lawyer is expelled, disguises himself as an elderly man to obtain housing, falls in love with the owner's daughter, and then encounters various life-altering difficulties.
...
7. Saudagar
The actress had significantly reduced her performing responsibilities by the time this film came out to start a family. The much-underappreciated classic did not have the same commercial success as her biggest hits, but it was chosen as India's official entry for the Best Foreign Language Film category of the Oscars, even though it didn't receive a nomination. She was nominated for Best Actress by Filmfare for her performance as a misled widow.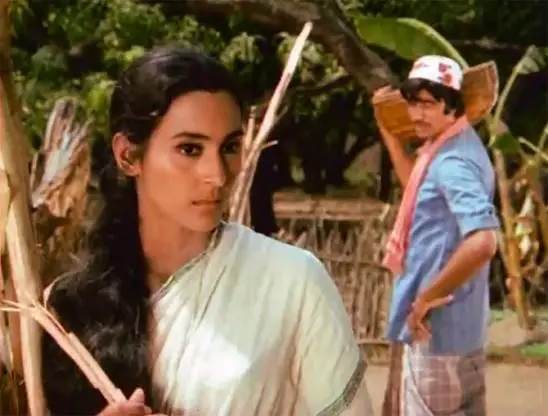 ...
8. Khandan
Nutan starred opposite Sunil Dutt in this intensely emotional family drama, which is well known for the iconic song "Tum Hi Meri Mandir." The importance of relationships and unwavering love was emphasized in the remake of the 1959 Tamil film Bhagapirivinai.
...
9. Seema
The actress began her career in film as a teen, and with this critically acclaimed drama, she ultimately rose to fame and received her first Filmfare Best Actress nomination. She plays a young woman who is continually humiliated by society but refuses to give up, in a classic Bollywood film full of girl power. The strong female connection and their determined performance empowered many.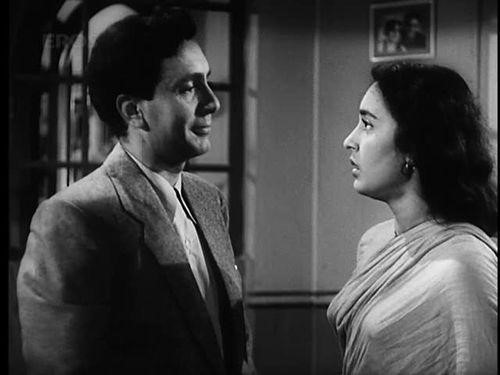 10. Karma
The action film Karma, directed by , with Nutan and Dilip Kumar Muhammad Yusuf Khan was born on the 11th of Decemb >> Read More... among the ensemble cast. The film showed the passion a prison guard has for his country. In the film, Nutan is seen as the wife of jailer Vishwanath Pratap Singh, who battles terrorists to defend the country.