In 1982's "Dard ka Rishta," Johnny Lever Johnny Lever is an Indian comedy actor who came to >> Read More... made his acting debut as "Joseph" in the movie. The movie enjoyed box office success. He portrayed "Babulal" in the 1993 Abbas-Mustan film " Baazigar Click to look into! >> Read More... ," a romantic suspense film in Hindi. One of the highest-grossing Indian films of 1993, the movie enjoyed tremendous commercial success. Lever was nominated for a "Filmfare Award" for his work in the film.
1. Aamdani Atthani Kharcha Rupaiya
The movie, which took its reference from the popular Telugu movie KSHEMANGA VELLI LAMBHANGA RAANDI, depicts contemporary life for a middle-class family. Through humour, the creators have attempted to address their issues. Comedy seems to be in overdrive, so emotional moments seem insignificant in comparison. The biggest shortcoming, though, is that when the movie's protagonist runs into issues because of unforeseen costs, the audience laughs at him rather than empathising with him.
...
2. Masti Express
The narrative and screenplay by Vikram Pradhan To see the influency of Vikram Pradhan, he is a jo >> Read More... are repetitive because there isn't much to say. Despite the fact that many of the scenes are humorous in nature, they are lengthy and rather monotonous. Boredom sets in quickly since the drama's core is neither unique nor particularly compelling. In his element is Johny Lever. He moves confidently.
Hera Pheri served as Kumar's genuine, undiluted attempt at humour and as a springboard towards a new style of acting. A special mention should be made of his comedic timing in the fight sequences with Suniel Shetty (particularly when he ends up throwing a coconut on Rawal's chest). Not only did Hera Pheri reinvent its genre, but it also changed the performers in it.
...
4. Awara Pagal Dewaana
Vikram Bhatt Vikram Bhatt (Born 1969) is a prominent film direc >> Read More... manages to keep the audience from being lost despite the story's many turns and turns for the most part. The conclusion could have been shorter and drags a little. Johny Lever supports Rawal skillfully and, for once, keeps his voice down. In comparison to Sunil Shetty Bio coming soon... >> Read More... and Aftaab, plays the role that is definitely more substantial, and he performs a good job.
...
5. Dhulhe Raja
Govinda alone does not make Dulhe Raja Click to look into! >> Read More... an absolute torturer. With enormous zeal and nearly contagious energy, he acts the comedic, romances, fights, dances, and more. He improvises his way out of the most tedious sequences thanks to his impeccable timing. Raveena, who has taken Karisma Kapoor's place as the typical Govinda bimbo, wears some attractive outfits and arranges her hair, but she doesn't do much else. Johnny Lever and Kader Khan Kader Khan was born on 12 November, 1937 in Kabul, >> Read More... both play parts they previously played.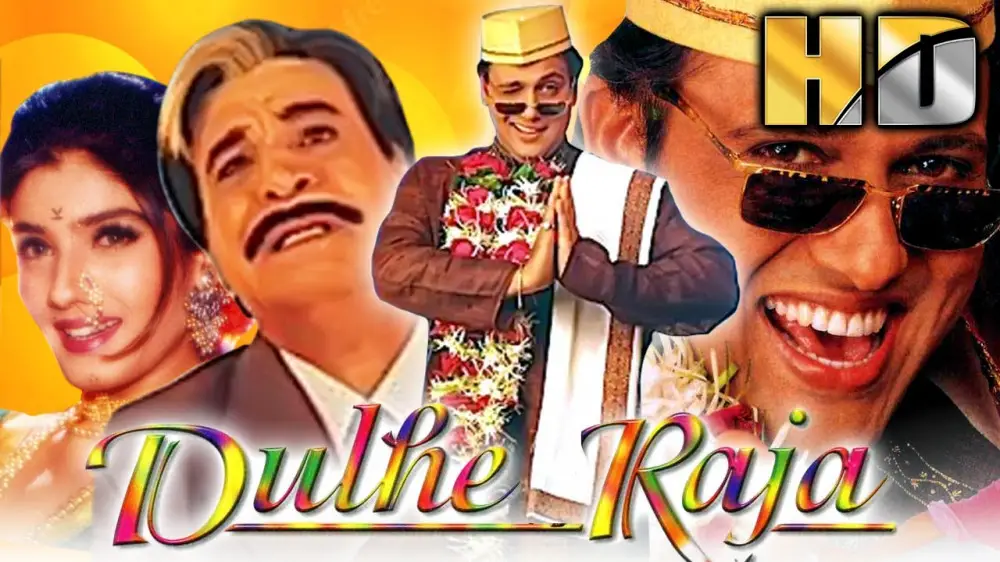 ...
6. Baadshah
A young guy named Raj, also known as Baadshah, resides with his mother and aspires to work as a detective in the same capacity as his late father (Babulal). His Mumbai office is filled with cheesy investigative equipment, and he runs a detective firm out of there. He employs Ramlal, his chief assistant, as well as his dependable and helpful friends.
...
De Dana Dan nearly represents the end of the director Priyadarshan's sensibility and compassion, who after the triumph of Hera Pheri turned to financially oriented comedic capers. De Dana Dan also nearly completes a decade of slapstick's mainstream acceptance due to the dearth of sensible comedy.
...
After Hera Pheri's success, filmmaker Priyadarshan transitioned to commercially oriented comic capers, and De Dana Dan virtually represents the conclusion of that transition. Additionally, De Dana Dan almost completes a decade of the slapstick genre's increased acceptance due to the dearth of sensible comedies. The beginning of the movie is slow, and not much happens in the first half.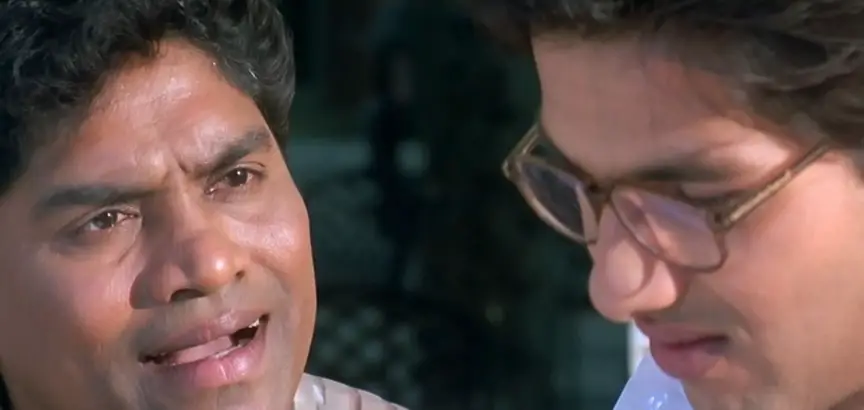 ...
The most of the punches in the movie are predictable, not just the storyline. Total Dhamaal struggles in numerous parts with poor computer graphics, which is disappointing for an adventure comedy. The second half is weighed down with too many characters and a weak plot, whereas the first half is light and airy. The chance to provide a consistent stream of humour is lost by director Indra Kumar Indra Kumar is a prominent award-winning Indian fi >> Read More... .
Priyadarshan unquestionably ranks among the current top film producers in the business. More importantly, he has a remarkable talent for experimenting with various film genres, such as juxtaposing artistic, award-winning Kancheevaram with a hilarious comedy like Hera Pheri. There isn't enough room in the movie for the comedy circus since it's too long and has too much high-pitched drama.