There are many stories from Bollywood that never see the light of day. They remain buried unless someone tries to bring them out. They are purposely hidden to prevent the humiliation associated with these stories. Casting Couch is one such event that has happened with many actresses, but only a few came out to talk about it. Casting Couch is termed as using couch in the offices of casting directors and producers to have sexual flavors from the actors being cast in the movie. Bollywood celebrities agree that casting couch exists, but it depends on the person.
Let's take a look at top 10 Casting Couch moments in Bollywood:
1.
Kangana Ranaut was asked to have sex after she gave the audition for the movie " Tanu Weds Manu Click to look into! >> Read More... ". The actor has her concern during the audition. She stood her ground and declined the proposal. The actress also decided not to keep quiet about the matter and took the help of social media to raise her voice. The authorities didn't say much in return which leads the matter to subside and is a history now.
2. Sayali Bhagat Sayali Bhagat is popular Indian actress who is bor >> Read More...
...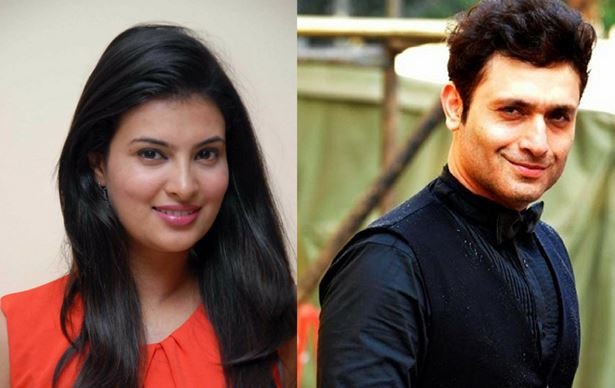 Shiney Ahuja Shiney Ahuja was born on May 15, 1975, to Suraj Pr >> Read More... came in the news not only for assaulting his maid but also behaving in an inappropriate, demeaning manner with the actress. The actress and beauty pageant winner made her debut against Emraan Hashmi Emraan Hashmi is one of the most successful & cont >> Read More... in the movie " The Train Click to look into! >> Read More... ".
...
3. Manisha Koirala Manisha Koirala, is a Bollywood actress of Nepales >> Read More...
Back in the 90's, the actress claimed that director tried to sexually manipulate her.
...
4. Payal Rohatgi Payal Rohatgi is an Indian actor best known for he >> Read More...
...
This is the most talked about casting couch moment. The truth came out during reality show "" in 2011. Dibakar Banerjee Dibakar Bannerjee is a director and screenwriter a >> Read More... is accused of casting couch with Payal Rohatgi in ' Shanghai Click to look into! >> Read More... ', where the shooting of the movie was ongoing. The incident generated a lot of heat as most publicly discussed casting couch moment.
5. Preeti Jain Preeti Jain is a model who was born in a family wh >> Read More...
...
Famous and talented director Madhur Bhandarkar Madhur Bhandarkar is an Indian film director, writ >> Read More... is accused of casting couch with the actor Preeti Jain back in 2004. This scandal is a decade old but is still a little fresh in the Bollywood because of all the controversies it faced. This incident was the top news for many news channels for many days.
...
6. Shakti Kapoor Personal life: Shakti Kapoor was born in Delhi, In >> Read More... and
Sting operations were very popular during a period to reveal anything which needs full proof. Similarly, in one slide we saw Aman Verma Aman Verma was born on 11th October 1971. He was b >> Read More... with Shakti Kapoor on a slide tampering with an innocent girl. The slide went viral, and all most everyone saw it. It was one of the incidents that revealed the reality behind closed doors and realism of casting couch.
7. Geetika Tyagi Geetika Tyagi is a Bollywood actress. She was born >> Read More...
Geetika Tyagi accused Subhash Kapoor Subhash Kapoor is an Indian film director, produce >> Read More... ; a conversation of both of them talking was a proof of the act. The actress said that he demanded sexual pleasures from the actress and she was in no mood to kneel herself before him. The incident became a controversy and slowly died.
8. Surveen Chawla Surveen Chawla is one of the leading actress in th >> Read More...
The actress faced casting couch experience not from Bollywood but from the South Film Industry. She said in an interview that she has been fortunate enough to not face such experience in Bollywood. And if she is deserving everything will fall into place, and she will never compromise her self-respect .
9. Mamta Kulkarni Controversies shrouded Mamta Kulkarni during her t >> Read More...
Director ' Rajkumar Santoshi Rajkumar Santoshi is an Indian filmmaker who shot >> Read More... ' was accused of casting couch by the actress Mamta Kulkarni, during the shooting of China Gate. There was news that she did compromise a little but there is no proof of anything. The matter didn't work in favor of the actress, and her career was doomed.
10. Mamta Patel Mamta Kabariya (Patel) is an Indian actress, model >> Read More...
Critically acclaimed actor is also accused of casting couch by Paan Singh Tomar Click to look into! >> Read More... actress Mamta Patel. There was also a slide which circulated among the elite group.