Bollywood enthusiasts greatly enjoy the picture that is on the screen. But sometimes we forget that the film that we are watching must have taken a lot of effort, dedication, and lots of fun too! This is what we refer to behind the scenes. And Deepika! She is already the Queen of Bollywood. She has conquered Bollywood slowly, one movie at a time. Here are the top 10 behind-the-scenes with Deepika Padukone Deepika Padukone is an Indian actress and model. S >> Read More... that show she is as gracious behind the sets as she is on screen.
1. Yeh Jawaani Hai Deewani
Yeh Jawaani Hai Deewani is my favorite movie! And as you have seen it, I bet it's special for you too! Here is a picture of Ranbir Kapoor Ranbir Kapoor is a noted Indian film actor. He was >> Read More... and Deepika showing an outstanding chemistry off screen also!
...
2. Chennai Express Click to look into! >> Read More...
Shah Rukh Khan Shah Rukh Khan or also known as SRK is a prominent >> Read More... and Deepika have proved to be one of the best onscreen couples of the recent times. And why will they not? They complement each other so well! Here is a picture from Behind The Scenes where Shah Rukh Khan and our very own Deepika Padukone are seen enjoying!
...
3. Ram-Leela
...
She was such a beautiful Leela! Though the movie had a tragic ending, this picture from Behind the Scenes says a total different story. Have a look!
4. Piku
...
Whoever has seen Piku knows how deep the movie was. It was so easy to relate to, and the movie keeps a mark on you while it ends. See what fun Deepika had while filming it. She tried to be a spot boy!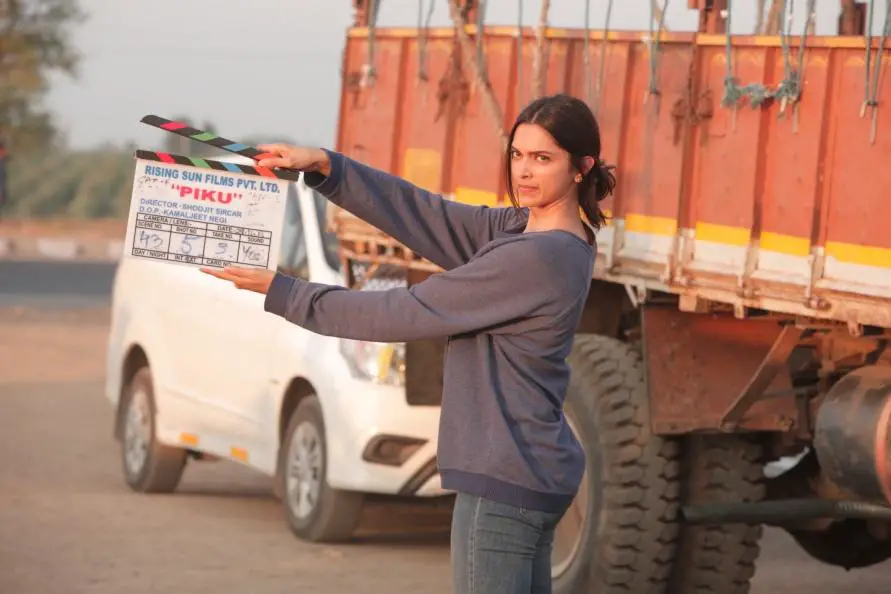 ...
5. Bajirao Mastani Click to look into! >> Read More...
This epic love saga is so beautifully portrayed by the trio- Deepika, Ranveer Singh Ranveer Singh Bhavnani is an Indian movie actor wh >> Read More... , and Priyanka Chopra Born on 18 July 1982, Priyanka Chopra is an establ >> Read More... . Nonetheless, we can't forget Mr. Bhansali's effort to make a movie like that. Here is a picture where Deepika and Priyanka are bonding with the Director.
...
6. Tamasha
...
The Ranbir-Deepika starrer Tamasha wasn't well received by the audience as it was expected. Still, the movie was quite fun for both of them. Here is a fun moment of Ranbir and Deepika from the set!
7. Cocktail Click to look into! >> Read More...
As touching the story of the film 'Cocktail' was, such amazing was the connection between Deepika and . An actor should always commit to the moment and enjoy what they are doing. This is what can be viewed in the picture from the set!
8. Race 2
Saif Ali Khan and Deepika Padukone's chemistry has impressed the audience since they have acted together in the movie Cocktail. Though Deepika has played only in the sequel of the movie Race and not in the first part; she has bought a certain amount of grace to the story. And the fun that the duo has on the sets can be seen clearly!
9. Om Shanti Om Click to look into! >> Read More...
Who knew this Shanti Priya Shanti Priya is a popular and glamorous yesteryear >> Read More... could dominate the tinsel town in such a short while?! She had that factor, and so now she rules Bollywood. You would be glad to see Shantipriya in the making.
10. Finding Fanny Click to look into! >> Read More...
Any actress can get along well with Arjun Kapoor Arjun Kapoor is a Bollywood star. He was born on 2 >> Read More... . And Deepika Padukone? When these two come together there is going to be so much fun! We can only imagine and see that in the picture!