Bollywood is a wonderful land. The place has welcomed actors from regional film industries with open hands and has ensured that these talented people get their dues. Some of the biggest names in Bollywood were found from the movie industries existing in some farther corner of the country before foraying in the big Bollywood like:
Aishwarya Rai-Bacchan
This Miss World made heads turn around in Bollywood with her debut with ' Aur Pyaar Ho Gaya Click to look into! >> Read More... '. But before entering the Bollywood , the magical director ' Mani Ratnam Mani Ratnam is an Indian filmmaker deeply rooted t >> Read More... ' had already set his eyes on her and cast her in his Tamil movie 'Iruvar' opposite the actor stalwart ' Mohanlal Mohan Lal is the Super Star of the Malayalam film >> Read More... ' and since then she hasn't looked back.
The newest kid on the block is this Punjabi heartthrob, a singer who can also act. This Punjabi heartthrob gave a power-packed performance along with an elite star cast comprising of 'Kareena Kapoor', ' Shahid Kapoor Shahid Kapoor also identifies as the name Shahid K >> Read More... ' and ' Alia Bhatt Alia Bhatt is a trendsetting actress from Mumbai, >> Read More... ' in ' Udta Punjab Click to look into! >> Read More... '. And of course, everybody has danced to the tunes of ' Proper Patola Click to look into! >> Read More... ', 'Patiala Peg' at every dance party.
R. Madhavan
Every girl from the 90s wanted a boyfriend like him after his boyish charm impressed us all as he chased down ' Dia Mirza Dia Mirza's original name is Dia Handrich. Dia Mir >> Read More... ' in the cult romance film 'Rehnaa Hai Terre Dil Mein.' He worked as a television actor and earned fame but something else was in store for him. In his first Hindi movie, he proved that he did have the acting gene but the lesser known fact about him remains that he chose the Kannada film 'Shanti Shanti Shanti' in 1998 to make his entry into the movie industry.
Kamal Hassan
He had shown his versatility since a very young age when he won the Golden CM award for his acting at the age of 4. Since then with his father's support and encouragement, he has worked in many regional languages like Tamil, Telugu, Kannada including Hindi but debuted in the Malayalam movie 'Kannum Karalum.He will be best remembered in Bollywood for his portrayal of Sri Devi's lover-cum-caretaker in 'Sadma'.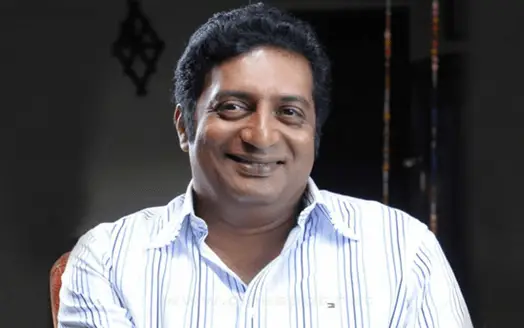 He had worked in many television series down South before debuting in the Tamil movie 'Duet' in 1994 and since then has not looked back. He has worked with all the famous names in Tollywood and is one of finest actors that the industry has produced.He played a villain in ' Wanted Click to look into! >> Read More... ', ' Singham Click to look into! >> Read More... ' and these movies are the worth mentioning here because of his acting prowess.
Konkana Sen Sharma
This Bong beauty has made Bollywood stand up and take notice of her for his commendable off-beat movie choices like ' Page 3 Show Synopsis Coming Soon...  >> Read More... ', 'Wake Up Sid!' and ' Ek Thi Daayan Click to look into! >> Read More... '. She has worked along with her mother, ' Aparna Sen A vetern filmmaker and actress, Aparna Sen has bee >> Read More... ' in the Bengali industry and debuted in the movie 'Ek Je Aachhe Kanya'.
Vyjayanthimala
This beautiful yesteryear actress, Carnatic singer, Bharatnatyam dancer, choreographer, politician debuted in the Tamil film 'Vazhkai' and then went on to the Malayalam industry and became a prominent actress there before securing a position in the Golden Era of Bollywood.
Siddharth
This chocolate boy had already captured hearts when he made his debut in S.Shankar's coming of age movie 'Boys' and further garnered recognition with his romcom ' Bommarillu Click to look into! >> Read More... ' along with 'Genelia D'Souza' before breaking into Bollywood as Aamir Khan's friend in ' Rang De Basanti Click to look into! >> Read More... '.
The 'Dreamgirl' of Bollywood who could make the whole world dance to her beats debuted in the Tamil movie 'Ithu Sathyam' before making a Bollywood debut on 'Sapno Ka Saudagar'.
This acting stalwart had started acting since she was a child in the Bengali movie industry and was associated closely with ' Satyajit Ray Biographies reveal bare details about the maverick >> Read More... ' even before she had started her stint in the National School of Drama. He debuted in Satyajit Ray's Bengali drama 'Mahanagar' before making her screen presence felt in Bollywood as 'Guddi'.