Bollywood has taught us many things that would actually help us in our daily life more than the chemical formulae and math's equations. I would not be exaggerating if I say that Bollywood has taught us about love. But the love that was in the air was not just for the audiences. Behind the curtains, we saw some romances heating up and some matches being made. The story of some of these couples looks like a film YRF would endorse with the title "Bollywood Ne Bana De Jodi". Without boasting about the trailer, lets hit the play button of the movie and see the on-screen Bollywood couples who actually fell for each other in real life.
1. Nargis Dutt Nargis Dutt was indeed the first lady of Indian sc >> Read More... - Sunil Dutt Sunil Dutt was a great actor, director, producer, >> Read More...
The amateur Sunil Dutt was enthralled to get a role in a film as a lead, opposite to the already established actress Nargis. The film Do Beegha Zameen unfortunately wasn't the start of a budding romance between Nargis and Sunil Dutt but it sure worked in creating flames of love in the heart of Sunil Dutt. He fell in love with Nargis on the sets of the film but didn't approach her because of her alleged affair with Raj Kapoor Raj Kapoor was a renowned actor, director, and pro >> Read More... . When Raj Kapoor left Nargis, she was heartbroken and Sunil Dutt became her trust and confidenceed confidant. Finally, the chemistry between the two began to stir up on the sets of Mother India and after that they got married. The cruel reality hit the Dutt family when Nargis died of cancer. But this Bollywood couple restored our faith in love.
2. Amitabh Bachchan Amitabh Bachchan was conceived on October 11, 1942 >> Read More... - Jaya Bachchan Born on 9th April 1948 Jaya Bachchan is an Indian >> Read More...
Needless to say, Amitabh and Jaya are the most respected Bollywood actors as well as a great couple. They started working together with Guddiand went on to make their mark on the big screen with many other releases. Jaya admits that she has been intimidated by Big B but nevertheless was impressed. The pair then starred in the movie Ek Nazar and around the same time started seeing each other. It was in 1973 that the pair completed their shoot for Zanjeer and were planning for a trip to London provided the film becomes a hit, and it did. The problem came or should I say the solution came out when Amitabh's parent denied him the permission to go to London with a girl without him being married to her. The couple was in love and soon they got married. They have been married for almost 4 decades now and still going strong. Despite of Amitabh's rumoured affair with Rekha, the respect they had for each other never decreased.
3. Dharmendra - Hema Malini Hema Malini is perhaps the only dream girl of the >> Read More...
When the " Dream Girl Dream Girl is a drama based Indian show that runs >> Read More... " and the "He-man" of Bollywood came together for the first time, it became evident that the Indian throng is booked for a spectacular treat. The eye candies of Bollywood have a love story which has the capability to beat even the storyline of many super hit movies. When Dharmendra met Hema Malini, he was already a married man and also was the father of 4 children. Due to this, Hema Malini was hesitating to admit her love. But soon things changed when they fell for each other. Dharmendra's wife didn't agree to give him a divorce and thus he had to change his religion to Islam to marry Hema. This is a story where love actually conquered everything and rose above the conservative orthodox society.
4. Rajesh Khanna Born as Jatin Khanna on 29th December 1942, the ch >> Read More... - Dimple Kapadia Regarded as the wife of the first superstar of Hin >> Read More...
Rajesh Khanna was the first 'superstar' of the Indian cinema and he always had a favourthing for R. K. Films heroine. Dimple Kapadia was stunningly the drop dead gorgeous teen who was starring opposite Rishi Kapoor Rishi Kapoor is an actor born in the prominent Kap >> Read More... in Bobby. But even before the movie was released, these two got married. Rajesh Khanna's past was filled with many women and the huge age gap between didn't help their situation either, but they still made it to the "Mandap". Though at the end, their marriage suffered a lot but their love didn't.
5. Randhir Kapoor Randhir Kapoor was born on the 15th of February 19 >> Read More... - Babita Kapoor Babita is a yesteryear actress who worked for a sh >> Read More...
The story of Randhir Kapoor and Babita Shivdasani Bio coming soon... >> Read More... isn't a celebrated fairy tale, where two people love each other madly and live together and there aren't any bumps in the journey of life. The more practical version includes strained relationships where even after going through heartbreaks and cheating partners, you stick together and are devoted to each other. Randhir and Babita were in love long before they became an on-screen favourite couple. Randhir was head over heels for Babita and despite his family's disapproval, he went on to marry his love. Later, he became quite indifferent towards his career and started consuming took to alcohol to solve his problem. They started living in different places but never continued their lives with someone else.
6. Rishi Kapoor - Neetu Singh TV actress Neetu Singh is a popular face on Indian >> Read More...
They are probably the cutest couple in the entire film industry, keeping their relationship intact for more than three decades and still managing to make people say 'aww' whenever they share the screen together. The " Ek Main Aur Ek Tu" Jodi started as a typical love story. Where the boy irritated the girl and eventually they start seeing each other. Rishi and Neetu Kapoor dated for five years before marrying each other. The engagement in itself was a big surprise for the both of them, as they were notn't aware that their family is going to make such an announcement. The funny thing was that they didn't even have rings to exchange, when they heard it.
7. Kajol Devgan Handpicked videos of Kajol Devgan... >> Read More... - Ajay Devgan Ajay Devgn is an Indian film actor. He is perhaps >> Read More...
Ever heard the phrase "opposites attract"? It'd be is apt to say that this saying totally applies to the labelled 'unlikely pair' of Bollywood, Kajol-Ajay Devgn. They were liked by the audiences. They dated for five years before committing to each other. But the dating period wasn't enough for the critics to accept that the couple would last long. The duo had their ups and down, with rumours of Ajay cheating on Kajol and Kajol's troubled relationship with her in-laws spreading like a wildfire. When Kajol had a miscarriage all the controversies were brushed off and the couple became more supportive of each other.
8. Akshay Kumar Akshay Kumar was born on 9th September 1967 and hi >> Read More... - Shilpa Shetty A model turned actress, producer, entrepreneur and >> Read More...
The popular hit song of the 90's "Chura Ke Dil Mera" has more to it than you can imagine, this song is the one that made people believe that the on-screen pair of Shilpa-Akshay isn't just a recipe for a sensual commercial success. On the sets of " Main Khiladi Tu Anari Click to look into! >> Read More... ", these two people became super close and the rest is history. Not every relationship is meant to last forever and this one was surely one of those relationships.
9. Akshay Kumar - Twinkle Khanna Twinkle Khanna made herdebut in Indian film indust >> Read More...
Life becomes fun when you get someone who is as crazy as you are. Life becomes beautiful when that person becomes your life partner. Akshay being a talented all-rounder and Twinkle being a supermom cum entrepreneur cum writer makes them the power couple of Bollywood. I think the most fantastic thing that one could learn from them is to laugh with each other. They truly give us "spouse goals" [ I don't even know if that's a thing or not but I would not hold myself back from using it]. The two starred together in Zulmi and International Khiladi, both the movies did a decent job at the Box Office Box Office is a Tamil entertainment TV serial whic >> Read More... .
10. Salman Khan Salman Khan is a very famous Indian actor and a pr >> Read More... - Aishwarya Rai Bachchan Aishwarya Rai Bachchan is a popular Indian actress >> Read More...
The duo acted together for the first time in Sanjay Leela Bhansali's " Hum Dil De Chuke Sanam Click to look into! >> Read More... ". If sources are to be believed, then Salman was the reason behind Aishwarya's casting. They both began dating in 1999. The film became a hit in itself with songs like Chand Chupa getting so much love from the audience. The on-screen Jodi became an instant favourite with the masses. But sadly, the pair broke up soon after the release of the movie.
11. Salman Khan - Katrina Kaif Latest Videos of Katrina Kaif >> Read More...
The most happening bachelor of B-town did have his fair share of admirers and it is no wonder that he has a list of girlfriends which is probably longer than the list of movies released per year in India. It would be not fair to miss the on-screen pair of Salman and Katrina, who for a year or so made people believe that they'll be together forever. Maine Pyaar Kyu Kiya gave us hope that a great relationship could be in the cards for Salman Khan, but things did not't work out. And like always he was left shattered.
12. Raveena Tandon Raveena Tandon is an Indian film actress who is kn >> Read More... - Akshay Kumar
Well no one could forget the Tip Tip Barsa Pani Song, where Raveena was clad in a wet yellow sari and Akshay was dancing (more like moving mesmerised) beside her. The two first appeared together in 1994 for the film Mohra. Their chemistry on the silver screen was as sizzling as their off-screen romance. Though the two didn't last more than three years but they sure did a good job in the industry.
13. Shahid Kapoor Shahid Kapoor also identifies as the name Shahid K >> Read More... - Kareena Kapoor Khan Kareena Kapoor is a super hit actress working in I >> Read More...
The 'Bhatinda's sikhni' and the chocolate boy were like a picture perfect couple to everyone. Though their on- screen pair up didn't get much hype when they were together. Ironically, their last movie Jab We Metwhich earned a pretty good amount at the box office and also earned them fans as a couple marked the end of their relationship. But we're glad to see them working together in Udta Punjab Click to look into! >> Read More... after settling their issues.
14. Ranbir Kapoor Ranbir Kapoor is a noted Indian film actor. He was >> Read More... - Katrina Kaif
No matter how hard you try, you cannot just deny the fact that Ajab Prem Ki Gazab Kahanihad more to it than a fascinating quirky plot and a lovey-dovey pair as it's star cast. Ranbir and Katrina became acquaintances while shooting and shortly after that we got the news of them dating, and thus Prem and Jenny happened in real life. Katrina and Ranbir moved in together but after dating for almost 6 years, they broke up. And our expectations of seeing another Bollywood couple getting married went down the drain with a nasty voice.
15. Saif Ali Khan Saif Ali Khan is a film celebrity born to actress  >> Read More... – Kareena Kapoor Khan
'The movie that flopped but the love that survived'. The Royal couple of Bollywood met while filming Tashan. The quirky part is that they were not technically a couple in the movie but the scenes did act as a catalyst in their relationship. Then. But in real life things couldn't be better for their well-wishers Kareena is expecting a baby. Who said fairytales are not meant to exist in real life? Whoever it was didn't know about Saif and Kareena.
16. Ranbir Kapoor- Deepika Padukone Deepika Padukone is an Indian actress and model. S >> Read More...
Ranbir Kapoor and Deepika Padukone debuted at the same time with different movies. After a while, they both were spotted together and in a month or so they went public about their relationship. Then came Bachna Ae Haseeno Click to look into! >> Read More... , and the equation changed, the couple was madly in love until Ajab Prem Ki Gazab Kahaniand then Katrina came. Eventually, Deepika and Ranbir fell out of love but they remained friends and did Yeh Jawaani Hai Deewani andTamaasha.Some people are only good as good friends.
17. Bipasha Basu Bipasha Basu, born in January 7,1979 in Delhi, is >> Read More... - Karan Singh Grover Karan Singh Grover is a famous Indian actor who is >> Read More...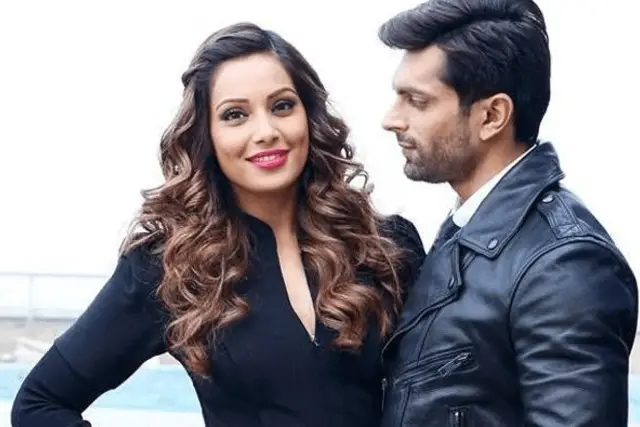 Alone was enough to drive away their loneliness. Bipasha and Karan met on the sets and though the film wasn't much of a commercial success, but their love story surely was. Seems like, Karan finally found his love. Recently, they tied the knot and now they are making everyone jealous, with their oh so awesome honeymoon pictures. We obviously hope that they live happily for years to come.
18. Ranveer Singh Ranveer Singh Bhavnani is an Indian movie actor wh >> Read More... - Anushka Sharma Born in an army family to Col. Ajay Kumar and Ashi >> Read More...
They debuted together in the movie industry with Band Baaja Baarat, the movie was a hit among the youngsters. They soon started dating and were spotted in many award shows together. There were rumours that their link-up was just a show and a publicity stunt. Well that's still a mystery to us but soon after doing 'Ladies vs. Ricky Behl', they broke up. They handled the situation pretty well and they were paired up again for Dil Dhadakne Do Click to look into! >> Read More... . Now, they're friends.
19. Abhishek Bachchan Abhishek Bachchan, or Abhishek Srivastava, is a ve >> Read More... - Aishwarya Rai Bachchan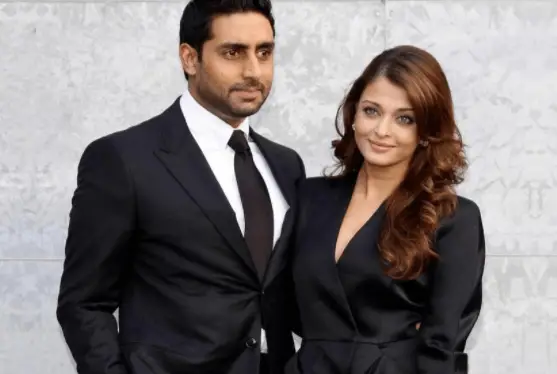 Abhishek and Aishwarya shared the screen in 2000 for the movie Dhai Akshar Prem Ke. It was their first movie together.They did a movie together in 2003 (Kuch Na Kaho). Both of the movies were marked as commercial failures. During the same time Aishwarya was going through difficulties regarding her relationship with Salman Khan. Abhishek provided her the much required emotional support.The love began in real life, when they were shooting for Guru. They found solace in each other arms and decided that it was their best place to be.
20. Riteish Deshmukh Riteish Deshmukh is the son of a politician, late >> Read More... - Genelia DSouza Genelia Dsouza is a popular Indian actress who has >> Read More...
These two have set the benchmark for the modern relationship. Their story from the sets of the Tujhe Meri Kasam, which failed miserably and it didn't even give them a fan following. There was neither a Bollywood style overnight realisation, nor there was an overboard love confession. They became friends and gradually developed feelings for each other. The best part was that they understood each other and took things slowly and that's how kids we got the beautiful pair of Riteish and Genelia. They are now happily married and so much in love.
21. Deepika Padukone- Ranveer Singh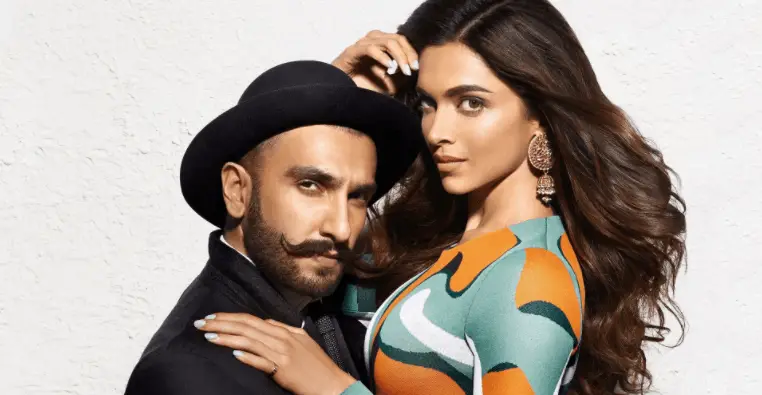 These two give us major Relationship goals, major PDA goals, selfie goals and what not. They have the power to make us cry a river over their sweet confessions and smile like a lunatic over their little fights. I bet that they are the OTP of almost half of the country. The Ranveer- Deepika starrer Ramleelawas overwhelming in more than one way, firstly it gave their relationship a head start and secondly their on-screen pair gained a million fans. It is no wonder that the girls these days are interested in finding their Ranveer instead of their Romeo, and that's saying something. They appeared together in Bajirao Mastani Click to look into! >> Read More... , which only increased their love and fans.