Nakuul Mehta Nakuul Mehta is an Indian Model, Anchor and an Ac >> Read More... has recently returned to Indian television with his new show ' Ishqbaaz Ishqbaaz that means lovers is a Hindi daily soap w >> Read More... ' which has managed to capture the attention of the audience. The show is fun and witty, where not only do we see drama and romance, but also a lot of light-hearted comedy. The fact that it is so grand and luxurious also adds a lot to the show, although it does have a great story. The story however, moves very, very slowly, which is perhaps the only drawback of the show.
Today, we will discuss 20 facts about the actor:
1. I Don't Watch TV
Just before joining his new show, the actor had recently done a web series called I Don't Watch TV. The web series was a very daring attempt as it took a dig at the prevailing conditions in the television industry, which not a lot of people know. We may love the television daily soaps, but do we know what the actors, who we love, have to go through each day? Here we get to know how hard, and for how long they have to work every day in order to put on our screens what we see each night.
2. Film Debut
The actor had originally started off with a film, called 'Abhimani', which released in 2005. It was a Telugu movie and after it, Nakuul appeared on screen several years later in 2012, with his show " Pyaar Ka Dard Hai Meetha Meetha Pyaara Pyaara Rajshri Productions has come up with a daily soap >> Read More... ", which was a huge hit among the audience and his character too was much appreciated.
3. He Got Rashami in Big Trouble
When the show " Nach Baliye 7 Nach Baliye is an Indian dance reality show. Nach >> Read More... " was on air, all the contestants had to live in the villa, and this was a commitment that had done. However, Rashami Desai Rashami Desai is a well-known television actress, >> Read More... , a contestant on the show, had to travel to Los Angeles for a show for which she had previously committed. Along with her, Nakuul was also on the show in Los Angeles. The two clicked a selfie and Nakuul uploaded it on social media, which lead to huge troubles and protests from her co-contestants. Due to this, the channel asked Rashami to accept and apologize for her fault.
4. Favorites
For food, the actor loves to eat Tiramisu and Daal Bati. It should be noted that even his character in the show Ishqbaaz is particularly fond of Tiramisu. His favorite actors are the two Khans, Shah Rukh Khan Shah Rukh Khan or also known as SRK is a prominent >> Read More... and Salman Khan Salman Khan is a very famous Indian actor and a pr >> Read More... , and his favorite actress, like most others, is Deepika Padukone Deepika Padukone is an Indian actress and model. S >> Read More... .
5. His Lineage
Nakuul has a very old and prestigious lineage to boast of. His family descends straight from the great ruler and warrior Prithviraj Chauhan and thus he belongs to Udaipur's royal family. He entirely stays away from both cigarettes and alcohol.
6. The Beginning
As a child, Nakuul had to change his schools frequently. So much so, that he has changed his school a total of 10 times. In the film industry, he first appeared in the commercial for Clinic All Clear Shampoo with Shah Rukh Khan, and then again with Salman Khan for Thumbs up.
7. Great Things
Whenever the actor shakes a leg on-screen, one can see a lot of expertise there. The actor is in fact a trained dancer, and has trained in many dance forms, including Salsa, Contemporary, Hip Hop, Jazz, among others.
8. A Probable International Star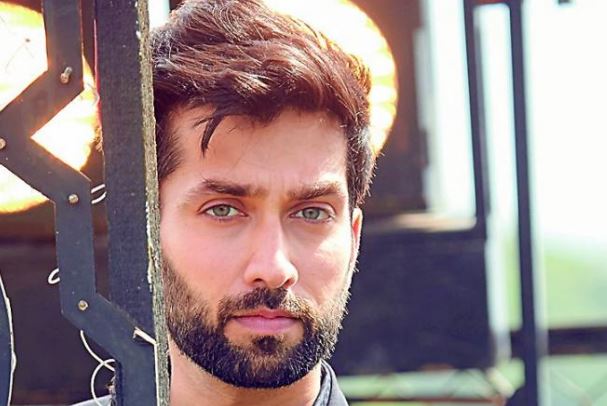 He is undeniably known worldwide, and everyone who watches Indian television knows him, but things could have been even better. He was signed for Flamenco, which was an Indo-Spanish film in 2008, but the project had to be shelved due to recession. Opposite him, the actress who had been signed was Monica Cruz, who is the sister of the beautiful Penelope Cruz One of the sexiest actresses of all time and sensa >> Read More... .
9. Dance Awards
The actor is also trained in ballroom dancing. He was trained by none other than Sandip Soparrakar, who is one of the most revered teachers when it comes to ballroom dancing. In 2011, he entered into All India Dance Sport Federation, where he represented Maharashtra. He also has a silver medal in Latin Ballroom Rumba and in Standard Ballroom Waltz, he has a gold medal.
10. His Love Life
Only one thing is known about the actor's love life. He was in a relationship with Jankee Parekh Jankee Mehta is an Indian singer, voiceover artist >> Read More... , with whom he later got married. She is a voice over artist, a stage performer and a singer. She even sang a song in the film Jab We Met Click to look into! >> Read More... . It was the song Tumse Hi's unplugged version. They married each other in the month of January, 2012.
11. His Career
The actor started off with his college education in Narsee Munji College, from where he acquired a Master's Degree in Commerce. During his time in college, director spotted him and cast him in an advertisement. He had been active in theatre all this time and then went on to give as many as 50 commercials before he was finally given a break.
12. His Father and Grandfather
Born in Rajasthan, Udaipur, the actor's father is Pratap Singh Mehta, who is a veteran of India-Pakistan war, 1971. His grandfather too was just as great. He was Mewar region's military in-chief. They have all been true to their lineage, which connects them to Rajput greatness.
13. His Character Exhausts Him
Nakuul revealed in an interview that in his show Ishqbaaz, the character he plays is of Shivaay Singh Oberoi, who is an egoistic business tycoon, and is always angry. However, he himself is fun loving and normal, like any other human being. So, he finds it exhausting to be so angry all the time. He feels relieved when his director says cut and he can just be himself.
14. His Wife
The actor's wife, Jankee Parekh is a singer and stage performer, and has done more than 300 shows all over the world. She has performed with international artists like Kelly Rowlands and Sean Paul, and has also played the lead in a Broadway musical, which was named JANKEE, after her own name. she has also worked on television as a voice over artist.
15. The Love Between the Couple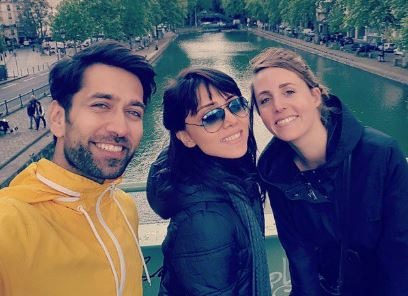 Jankee and Nakuul got married to each other in the year 2012, and have been together for a blissful 4 years now. Before their marriage, they had been in a relationship for complete 9 years, before deciding to tie the knot. Nakuul states that getting married to Jankee was the best decision of his entire life, as she was the source of balance in his life.
16. His Love For His Fans
The actor is forever thankful to his fans for what they have given him in return for his hard work. When he sits for an interview and there are fans around him, he makes sure to attend to the maximum number of fans and the first time he realized how much his fans love him was in Gujarat. Even when he visited Ahmedabad to attend a wedding during his 'Pyaar Ka Dard Hai' days, he was almost mobbed by his fans who surrounded him when he had gone to his friend's café.
17. His Reasons For Joining Television
The actor claims that his reasons for doing television were extremely selfish. He had wanted to satisfy his creative instincts, and television seems to be fulfilling it wonderfully. However, what has happened as a part of his tryst with television leaves him shocked. The amount of love his fans have given him seems to have pleasantly surprised him.
18. " Nach Baliye 6 Nach Baliye 6 was aired on 9 November 2013 on Star >> Read More... "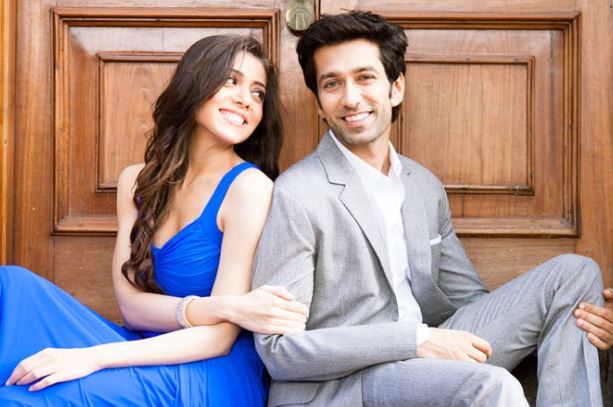 The actor was going to be a part of the reality show Nach Baliye 6, but had to pull back because his wife suffered an injury. He believes it to be a good thing, because of the injury had happened later, it would have caused a lot of problems for the couple in the show. He also stated that he only wanted to participate so he could spend some more time with his wife, as they got married just when he started to do television and they could barely see each other after he started shooting.
19. His Views on Films
The actor states that he would love to explore any field that comes his way. He loves to do both theatre and television shows, so when films will come his way, he will do them too, but he will never permanently leave television, as he has seen how far the reach of television is. The size of the screen is no longer an issue as the small screen too plays a pretty significant role in people's lives.
20. His Love For Food
The actor states that he loves to eat. So much so, that the more well fed he is, the better he will perform. However, since he is an actor, he must also take care of his fitness, so he goes for running and indulges in a lot of outdoor activities, which takes care of his fitness and allows him to at as much as he wants.