For a long time now, Indian television has been mostly about the power politics between mother-in-law and daughter-in-law, where inconsequential things become topics of great debates and the ego of a person becomes a lot more important than the self-respect of another person, who just stands and does nothing except feel hurt. However, things have changed in the recent past, and television has become multi-dimensional, with many more categories added to the genres in which television shows are made.
The following is a list of 20 such shows.
1. ' Ishqbaaz Ishqbaaz that means lovers is a Hindi daily soap w >> Read More... '
...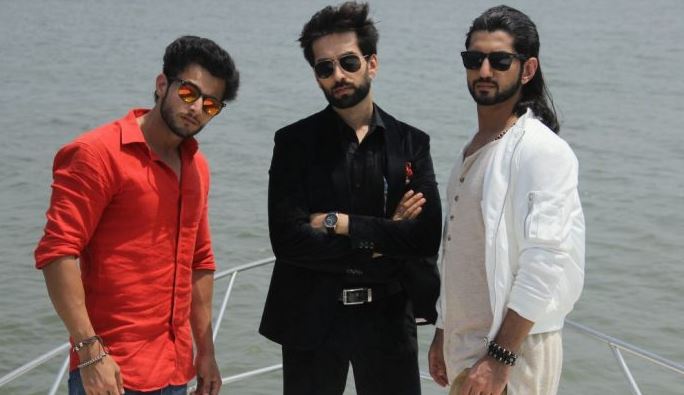 The show is pretty new and is doing well, considering how different it is from other shows. The show is not by Ekta Kapoor Ekta Kapoor; a legendry producer in Indian TV and >> Read More... , and is by Gul Khan Gul Khan is one of the leading Indian Television p >> Read More... , which means it does not drag the story. It is funny, it is romantic, and the women in the show are not just about home. They work and can take care of themselves without needing any support from anyone else or from their own family.
2. P. O. W- Bandi Yuddh Ke
...
Bandi Yuddh Ke, or Prisoners Of War is pretty new show and barely a few episodes have gone on air yet. The content is not just engaging, it is hair raising and emotional. Dealing with the family of India soldiers who are tortured in Pakistan when they are kept as prisoners of war. Not only do they have to pick up their lives from where they left it, they must also deal with their family life that had been paused seventeen years ago.
...
3. ' Beyhadh Recent days rivalry among teleserials is on the pe >> Read More... '
The show focuses on a woman who suffers all of her childhood due to her abusive father. She then meets a man with whom she finds solace. The woman, Maya ( Jennifer Winget Jennifer Singh Grover, a popular Indian actress an >> Read More... ), is actually a character based on ' Shah Rukh Khan Shah Rukh Khan or also known as SRK is a prominent >> Read More... 's character from ' Darr Click to look into! >> Read More... ', who is a psychotic, obsessive, stalking lover. She develops this behavior because of her father, who has always been cheating on his mother.
...
4. Dil Dosti Dance Haritha is a TV actress. She started her acting ca >> Read More...
...
The show was a cult favorite among the youth of the country as it had some of their favorite dancers not just dancing, but also telling wonderful stories and proving they can act too.
5. Sadda Haq >> Read More... - My Life My Choice
...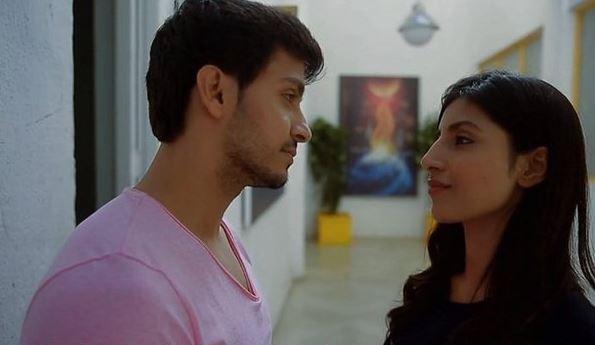 The show was another effective step towards women empowerment, where we see an engineering college, which is mostly filled with boys. Then a woman enters, and proves to the boys that she is just as capable as them, if not more. The actors did a wonderful job portraying the struggles of their characters and justifying them.
...
6. " Kaisi Yeh Yaariyan Season 1 Kaisi Yeh Yaariyan was a youth show. MTV India bro >> Read More... ", " Kaisi Yeh Yaariyan Season 2 Kaisi Yeh Yaariyan Season 2 took forward the story >> Read More... "
The show was so popular among the female youth that they went on to write many fan fictions about the show and uploaded them on the internet. The lead pair hated each other in real life, but shared great chemistry on screen. The lead actor was loved so much that he went on to sign a three film deal with notable film production companies in Bollywood.
7. ' Arjun Click to look into! >> Read More... '
The show starred as a rebellious cop with a defined purpose in his life. He chooses only to solve cases that are so complicated that no one is willing to take them. The show was pretty substantial and IMDB rated it 8.5 on 10, which is a pretty big deal.
8. ''
The show revolved around a lawyer called K. D. Pathak, who is extremely clever and observant and never loses a case, since it takes him little time to understand if the person he is dealing with is lying or saying the truth. Ronit Roy Ronit Roy (Ronit Bose Roy) was born on 11th Octobe >> Read More... was beyond perfect for this role, because not only is he a great actor, but also had the sort of personality required for the role.
9. ' CID Crimes happens to anybody in this world. You canno >> Read More... '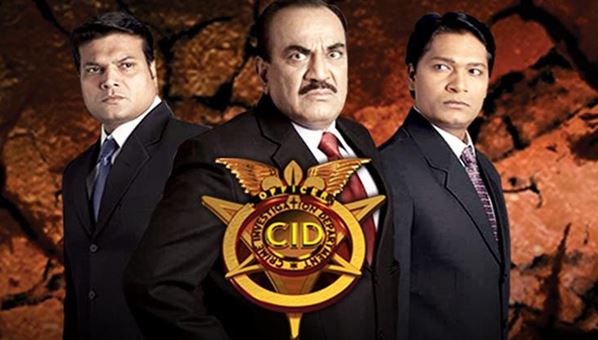 The show is one of the longest running shows on television. The characters have become so popular that people always mimic them and sit and watch the one hour long episodes with the same vigour. Sometime they even watch marathons of the show, since they are all crime solving episodes which interests them to great extents.
10. " Taarak Mehta Ka Ooltah Chashmah Taarak Mehta Ka Ooltah Chashmah is a television se >> Read More... "
The show has been going on for so long now, that the child actors have become adults now. Nevertheless, the show is a favorite among people of all ages, so very few people actually have complaints about the content of the show that has mostly become repetitive now. For instance, every summer they will have at least a bunch of episodes focused on just mangoes.
11. Savdhaan India Show Story Coming Soon... >> Read More...
We did feel a little hesitant while adding this show on the list. It is supposed to be real life stories about people who get tricked, raped, murdered, cheatedand so on. However, with time the show has just become a medium of scaring people forcing them to doubt on people in their own household even if they are their own blood relatives.
12. " Nisha Aur Uske Cousins Nisha Aur Uske Cousins was an Indian television so >> Read More... "
The show ended a bit too soon considering how well it was being handled. It focused on a group of cousins who live together, are close to each other and constantly thinking about each other's welfare. Nisha ( Aneri Vajani Aneri Vajani is a popular and talented television >> Read More... ) eventually becomes the person in the group who they all look up to, trust and seek to protect, as she gets her heart broken by the first man she ever fell in love with. Nisha eventually finds love again and that marked the end of the show.
13. Gulmohar Grand Gulmohar Grand is a limited episode show produced >> Read More...
The show was about a woman who goes to a hotel as an employee with a mission. Eventually, it is revealed that the woman is the granddaughter of the man who owns the hotel. Her mother had eloped with her father which did not make her maternal grandfather too happy. So she comes back so she can restore old ties and find her true identity.
14. ' Airlines The story revolves around the girl Ananya Rawat, t >> Read More... '
The show was about a woman pilot who makes her own place in a profession dominated by men. She fights the stereotype that women cannot control vehicles and not only does she prove to be a great pilot, she also proves to be a spectacular human being. In the midst of all this and facing a challenge in every flight of hers, she also manages to find love.
15. ' Everest Click to look into! >> Read More... '
The show was another limited episode show, like Airlines and Gulmohar Grand, that focused on the life of a girl who is never really completely accepted by her father because he always wanted a boy. Then, the girl goes on to embark on a new mission, which her father had expected from his son if he had ever had one. This mission involved her climbing and reaching the top of Mount Everest.
16. " Pardes Mein Hai Mera Dil Indian television is the leading producer of seria >> Read More... "
Another one of the more recent shows, the show is a love story based on the film ' Swades Click to look into! >> Read More... '. The lead actors are, 'Arjun Bijlani' and Drashti Dhami Drashti Dhami is a Bollywood model and television >> Read More... , both of whom have a massive fan following that is beyond words. Their fans are loyal and are beyond excited to see them together after both of them came out of incredibly successful shows. Drashti plays an independent woman.
17. "May I Come In Madam"
The show is a comedy that is much loved among the audience, especially since it has been quite a while since a decent comedy show was released. The film focuses on a man who is forced to live with his wife's family who are constantly judging and doubting him. He himself feels a certain attraction for his boss, who continues to give him mixed signals.
18. "Bhabi Ji Ghar Par Hai"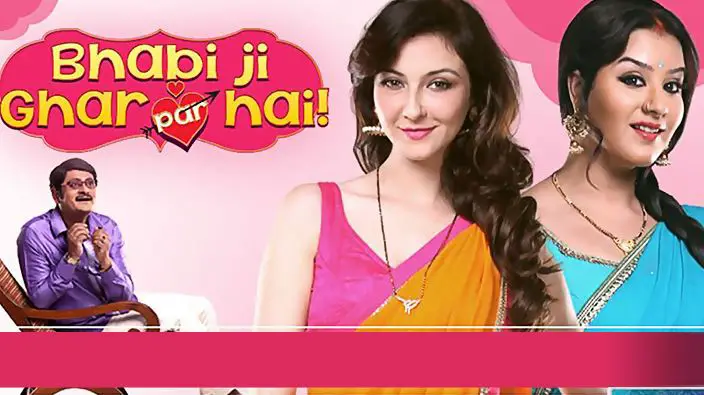 This one was popular as soon as it came out, because it handled an old theme in a tasteful manner. The series in hugely loved and so are its catchphrases. People have started to mimic the characters and the way the actors pull them off. It is also a family show and considerably lacks in vulgarity, which is a huge plus point.
19. Siya Ke Ram Siya Ke Ram belongs to historical drama genre. It >> Read More...
The show that recently ended looked at Ramayana from Sita's point of view. It gave huge boost to the actors' careers and gave a new insight into the popular epic as perhaps no one had seen Sita as an individual who was considerably influenced by decisions taken for her without consulting her. We saw her struggles, her life from her childhood and her finally quitting the society for the sake of women all over the world.
20. Ichhapyaari Naagin Recent days. the favor for fantasy serial is quite >> Read More...
At a time when we constantly see supernatural being trying to harass, kill or take over human in Indian television, this show seems to have come up with something entirely different, where the girl is a nice, simple and bubbly girl who loves the people around her and actually finds love too. We are not saying that Naagins are realistic, but it is better to show them as peace loving beings rather than just snakes thirsty for revenge.