One of the most important part of an actor's job is how they look. Their appearance heavily influences their career, so they must take complete care of their skin, their hair and their physique. Many actors spend hours in the gym, take care of what they eat in order to keep their skin and hair radiant and tummies tucked, but it does not mean that they let go of their personal preferences. Like a lot of us, there are many actors in the industry who are big foodies and love to eat food. Many of them love sweets too. So, they eat what they like once in awhile, and then burn it off with their preferred physical exercises.
Here is a list of 20 actors who love to eat.
1. Barun Sobti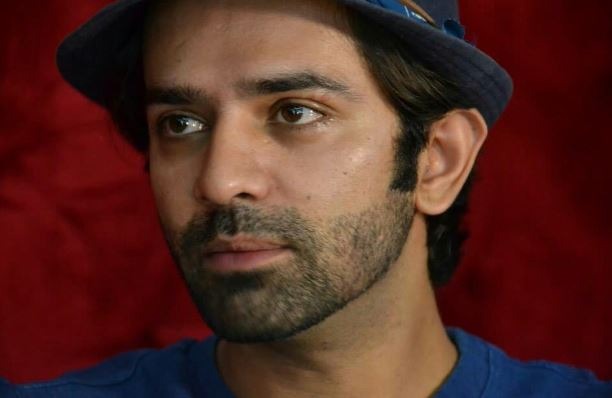 The actor is infamous for how big of a foodie he is. He needs to eat in every two hours, and is constantly looking for something to eat. Thanks to his fast metabolism, there is never any fat on his body, but he does eat a lot. In fact, he gets extremely cranky when he does not get something to eat, and is constantly asking his co-stars to go with him somewhere where they can eat.
2. Nakuul Mehta
The actor love to eat so much, that he says that the more well fed he is, the better his shot will be. He eats to his heart's content, and his new show, ' Ishqbaaz' presents him as the ultimate cook, so even on sets he constantly get ssomething or the other to eat. Since he is an actor, he needs to burn off all those calories, so he goes jogging in the midnight or early morning and participates in a lot of outdoor activities in order to stay healthy.
3. Vivian Dsena
The actor is on a roll these days, since all of his shows have been huge hits and his fans have been supporting him thoroughly through all phases of his life. Even now, when he is going through tough times in his marriage, his fans have assured him that he is not alone. The actor has a Hindu mother and Christian father, since he belongs to Portugal. The actor loves to eat.
The actress, who is seen in the show Bahu Humari Rajni Kant these days, is particularly fond of chocolates. So much so, that it is said that she is constantly munching on them all through the day. Being a Parsi girl, her heart beats for Parsi food and she loves the traditional Parsi dishes. In fact, she even owns a restaurant, which is famous among all age groups for its Parsi food.
5. Salman Khan
Well, all the three Khans make an appearance in this list. It is hard to guess, with the kind of bodies they maintain, but they do love food, and that too a lot more than we do. But owing to their job, they resist what they know will make them fat. Salman is particularly fond of Biryani. His love for biryani has come up several times even on screen. Apart from that, he also loves modak and kebabs.
6. Sonam Kapoor
Sonam has been overweight most of her life. However, when time came for her Bollywood debut, she was groomed and made to lose weight. However, even though she lost weight, she continues to be very open about her body issues and her problems with cellulite. Nevertheless, she still loves food, especially chocolate. The actress is also considerably fond of Pav Bhaji and Bengali food.
7. Bipasha Basu
It is hard to imagine that the actress binge eats. She is fit and looks like a dream, while working out like a beast. One of the fittest actresses of the industry Bipasha is still very connected to her roots. She grew up in a proper Bengali household, so Bengali food remains her favorite. Rice, however, is an exceptional, extraordinary, favorite of hers.
8. Katrina Kaif
Katrina Kaif has been flaunting her abs since long before other actresses even knew it was possible. Even in the song Kala Chashma, her abs garnered a lot more attention than anything else in the song, including Sidharth Malhotra. The actress still is a food lover and has a sweet tooth. She loves cinnamon rolls and is in love with ice-cream, which she can barely resist.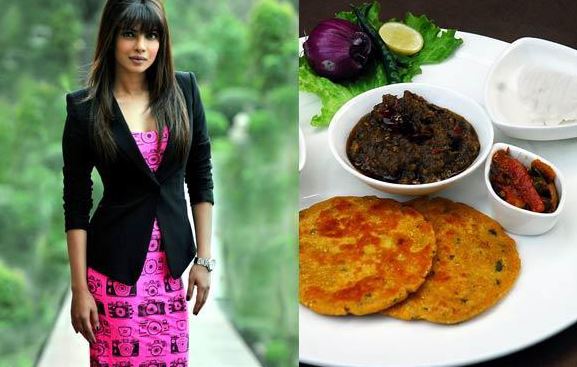 The actress looks like she spends her entire day in gym. However, the truth is that the actress is extremely fond of food. Recently, she appeared on an international talk show and beat its host in a competition of eating buffalo wings. The actress also loves traditional Punjabi food like Makke Di Roti and Sarso Ka Saag. When it comes to international cuisine, she loves Lasagna.
10. Anushka Sharma
The actress is almost paper thin, and has always been so for all the time that we have seen her, ever since her first film. However, the actress is a lover of food and loves the classic butter chicken. She loves butter chicken even more when it is her mom who cooks it for her.
The actress is pregnant these days, and has been flaunting her baby bump with style and elegance that the film industry has never seen before, as pregnant actresses and models generally choose to walk away from limelight. However, the actress remains as busy as ever, even though she is only a month away from delivery. The actress used to eat mostly salads once upon a time. But she used to still dine into Italian cuisine, which is her favorite. She particularly loves Pasta and Pizza.
12. Shah Rukh Khan
The King Khan took our breath away when he appeared with a chiseled torso in his film Om Shanti Om, which was also the debut film of Deepika Padukone. However, a lot of people still remain unaware of the fact that being a typical Delhite, the actor loves the chaat and other street food that Delhi is so famous for. He also shares a special bond with grilled chicken.
13. Ranbir Kapoor
Ranbir's love for food is no big secret. His favorite dish is Jungli Mutton Curry, which is a red meat dish that reminds one of the days when kings would go hunting and eat the animal they killed right there. He particularly loves it when his grandmother makes the dish.
14. Arbaaz Khan
Arbaaz Khan has long let go of his lean figure. Now he is a bulky man who is known a lot more for the film he produces than the ones he acted in. His divorce proceedings with wife Malaika Arora Khan are also keeping him in the news. The actor also loves Mutton Paya, which is a red meat dish. In fact, he loves it so much that he insists on eating it for each of his meals.
15. Sunny Deol
Well, the dhai kilo ka hath needs fuel to function. The actor's favorite dish is not Chicken, as one would expect it to be. The actor loves his food to be nice and simple, and prefers Methi Paratha and Lauki Sabzi. Yes, as simple as that!
16. Sanjay Dutt
The actor has recently been released from jail, and when he had requested for homemade food in jail, he had been rightfully rejected, as the demand was beyond outrageous. The actor definitely did not get to eat Chicken Tikka in jail, which is one dish he loved to binge eat and gorge on.
The Junior Bachchan was never much of a fitness freak. His films are doing moderately well but he remains an avid businessman. Since he never cared much for his diet, he has never held back when it comes to food. He is in love with the traditional Rajma Rice, which is a favorite dish in the whole of North India, and picks in his home as well as 7 Star restaurants and hotels.
18. Amitabh Bachchan
Like father, like son. Since Amitabh Bachchan belongs to a generation of actors for whom fitness never really mattered, as they were beautiful people and worked in artistic films, which went on to become classics. The actor may be an internationally acclaimed star, but his taste remains very Indian. He eats as much as his health allows, and loves Moong Dal and Bhindi.
19. Aamir Khan
Mr. Perfectionist is always so busy being perfect, that it is hard to imagine that he may actually have time for anything else, even if that is just pursuing his love for food. The actor, though keeps his body in perfect condition according to his films, still loves food. He is particularly fond of Mughlai dishes like Shahi Rogan Gosh, Biryani and so on. He sure has a taste fit for the royals.
20. Shahid Kapoor
The actor recently became a father and is spending some quality time with his family. However he still loves his food, and loves Chinese food in particular. He is a celebrated vegetarian too.