As we all know, actors get a lot of fame from the whole world. We are always eager to know more about them each time we watch them on the screen. Here are some Bollywood actors' sons whom we are unaware of.
1. JUNAID KHAN 
...
Junaid Khan Junaid Khan is a prominent Pakistani singer, songw >> Read More... is none other than the son of Aamir Khan Aamir Khan or Mohammed Aamir Hussain Khan is Bolly >> Read More... and his Ex-wife, Reena Dutta From producing high-profile blockbusters like the >> Read More... . He was part of the TV show called Masterminds in the year 2003. he played a role as an assistant director in the movie PK. Rani Mukherji is a huge fan of Junaid, and she wants to make a movie with him.
2. AHAAN SHETTY
...
Ahaan Shetty is the son of Famous actor Suniel Shetty Suniel Shetty, a renowned Bollywood actor, was bo >> Read More... . He has also acted in the filmTadap. He did his studies at the American School of Bombay and did his higher studies at the US University. It is known that Ahaan Shetty is currently dating Tania Shroff.
3.  VIVAN SHAH
...
Vivan Shah is the son of Naseeruddin Shah Naseeruddin Shah is an experimental actor and asso >> Read More... . He was seen in the film Saat Khoon Maaf as ArunKumar. He also acted in Farah Khan's film, Happy New Year Click to look into! >> Read More... . He did a movie Coat in the year 2020 in which he did the main role.
4. ADITYA RAWAL 
...
Aditya Rawal Aditya Rawal is an actor, writer, and assistant di >> Read More... is the son of Paresh Rawal The Padma Shri award winner who shot to fame with >> Read More... . Aditya Rawal is so much talented that besides being an actor, he is also good at Screenwriting. He did his course in devised theatre at the London international school, of performing arts. When he was in school he was most likely to get engaged in sports and he was a goalkeeper in his school. Later he joined a Mumbai-based football club.
...
5. ARAV KUMAR
...
Arav Kumar was born on 15th September 2002. He was born and bought up in Mumbai. He is the son of renowned actor and Twinkle Khanna Twinkle Khanna made herdebut in Indian film indust >> Read More... . Arav got his education from The United World College Of South East Asia in Singapore. He loves to cook and play Martial art with his father, Akshay.
6. KARAN DEOL
...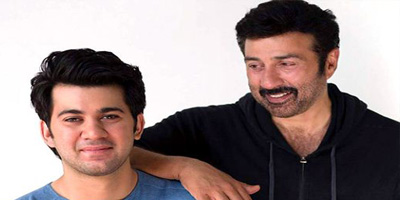 Karan Deol News has it that the third generation Deol family >> Read More... , the son of Sunny Deol Sunny Deol is a film actor, director and producer. >> Read More... , was born in the year 1990, 27th November. Karan has played in Pal Pal Dil Ke Pass. After completing his Studies at Ecole Mondiale World School from Mumbai, he worked as an assistant director for the movie Yamla Pagla Deewana Click to look into! >> Read More... 2. He mostly prefers to be out of media and is working on his career. His close friends and family call him Rocky, which suits his personality.
7. ARYAMAN DEOL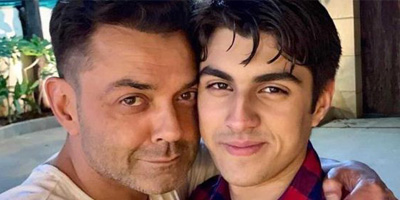 The son of famous actor Bobby Deol Bobby Deol was a treat to watch when he walks to t >> Read More... , Aryaman Deol first came to media when his father posted a picture with his son on his 50th Birthday. Aryaman Deol is born in June 2002 and he was pursuing his studies in Mumbai. Aryaman's mother is an Indian Businesswomen, and owns the company 'The Good Earth'. He has a younger brother named Dharam Deol.
8. AYAAN HASHMI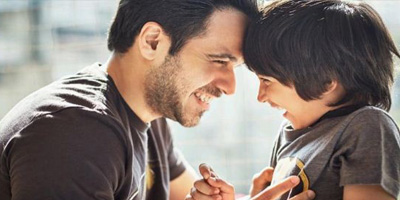 Ayaan Hashmi is the son of Emraan Hashmi Emraan Hashmi is one of the most successful & cont >> Read More... and Praveen Shahani. Ayaan is a Daddy boy and loves to play with his father. He was suffering from kidney cancer when he was three years old. Ayaan's dad Emraan has always motivated him, and luckily, after five years, Ayaan is now cancer-free.
9. MAHAAKSHAY CHAKRABORTY
Mahaakshay Chakraborty Mahaakshay Chakraborty is an Indian Bollywood film >> Read More... has seen in the movie Haunted 3D in the year 2011. He is the son of the 90s famous actor Mithun Chakraborty When we talk about the few legends in the Indian f >> Read More... and actress . Mahaakshay was also nominated for the Best Male Debut Award in the Filmfare. He is mostly called by the name 'Mimoh', and his spouse is Madalsa Sharma Madalsa Sharma was born on September 26, 1991. She >> Read More... , an Indian actress and Model.
10. JESSEY LEVER
Jessey Lever Jessey Lever is an actor who works in the Bollywoo >> Read More... is an Indian actor and the son of Bollywood famous comedian Johnny Lever Johnny Lever is an Indian comedy actor who came to >> Read More... . He has worked in many movies like Kabhi Khushi Kabhi Gham, War, and Yeh Saali Aashiqui Click to look into! >> Read More... . He had cancer at the age of ten but got survived and is known for his best acting.
11. SIDDHANTH KAPOOR
Siddhanth Kapoor Siddhanth Kapoor is the son of the famous actor, S >> Read More... , the brother of well-known actress Shraddha Kapoor Shraddha Kapoor, born on March 3rd, 1989, is a you >> Read More... and the son of 90s villain actor Shakti Kapoor Personal life: Shakti Kapoor was born in Delhi, In >> Read More... is a Bollywood actor. He started his career as an assistant director and worked in movies like Bhool Bhulaiya, Bhagam Bhag, Chup Chup Ke Click to look into! >> Read More... , etc. He was first cast in the movie Ugly which was directed by Anurag Kashyap Born on 10th September 1972, Anurag Kashyap has es >> Read More... .
12. AAYUSH SHAH
Aayush Shah Aayush Shah is a talented young actor who has acte >> Read More... is the son of the famous movie Aashiqui hero Rahul Roy Rahul Roy is a well-known Indian model-turned-acto >> Read More... . Aayush Shah has played many Television shows like Navya, Mahabharat, Pankh, and Uttaran. He is going to cast in the movie Night and Fog, which will be an international movie.
13. HARSHVARDHAN KAPOOR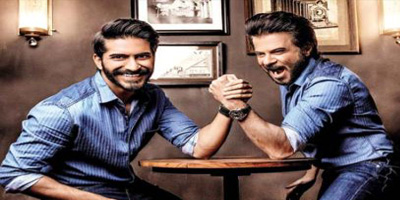 Harshvardhan Kapoor Harshvardhan Kapoor is the youngest son of famous >> Read More... is the son of actor Anil Kapoor Anil Kapoor was born on 24th December 1956 in Mumb >> Read More... and brother of Sonam Kapoor Sonam Kapoor, Daughter of Anil Kapoor and model Su >> Read More... . He started working as an assistant director in the movie Bombay Velvet Click to look into! >> Read More... . Harshvardhan was the first cast In the movie Mirzya which was directed by the director Rakesh Omprakash Mehra. In the second movie, he was cast in Bhavesh Joshi Superhero, directed by Vikramaditya Motwane Vikramaditya Motwane is a film producer, writer, a >> Read More... .
14. SHAHRAAN DUTT
Shahraan Dutt, the most cutest and youngest son of Sanjay Dutt July 29, 1959, was the day when the two legends of >> Read More... . He was born on 21 st October 2010 in Bridge Candy Hospital. He is just ten years old. He is a Twin with Iqra.
15. YASHVARDAN AHUJA
Yashvardhan Ahuja Yashvardhan Ahuja is an Indian Bollywood entertain >> Read More... is the son of 'Govinda.' He was born on 1st March 1997 and completed his acting studies at Met Film School in London. He started his career as an assistant director and assisted films like Dishoom, Kick Two and Thapad under the director Sajid Nadiadwala Sajid Nadiadwala is undoubtedly one of the most in >> Read More... .