Bollywood sparks off many trends, and the medium is through the celebrities. Celebrities are more than just actors for the audience; we have seen instances when they become an idol for many. But, we forget that even these stars are also human begins; they have characters just like their stars would guide. These celebs also follow a particular behavior as their sun signs make then do. Following are the celebrities who have maximum similarity as per their sun sign.
1. Aamir Khan Aamir Khan or Mohammed Aamir Hussain Khan is Bolly >> Read More...
He is called Mr. Perfectionist, and has this characteristic from his sun sign, Pisces. A Piscean wants everything around them to be perfect and well organized. They want to do work with full excellence. Also, his choice of signing a movie can depict that he is sensible and have a good imagination, which is also a sign of true Piscean.
...
2. Preity Zinta Preity, also known as Preity Zinta is a famous Act >> Read More...
The bubbly Preity gets her behavior from her sun sign, Aquarius. She is quite fun loving as we can see from her conversations, and also have good humor sense. One can find a true Aquarian when they see her as she is very much social.
...
3. Anushka Sharma Born in an army family to Col. Ajay Kumar and Ashi >> Read More...
...
This emerging actress who has a way long to go is proving that she is very true to her sun sign, Taurus. From her first movie to her last one she has grown with each step. Her prolific behavior, good imagination, and practical approach proves she is an epitome of Taurean.
4. Rani Mukerji Rani Mukerji is one of the most celebrated Indian >> Read More...
...
Rani has a way of looking at life, just like a true Aries. She has priorities and love for life. She is very dynamic when it comes to her professional life, and also has enthusiasm while at work. She performs like a true Aries.
...
5. Ranveer Singh Ranveer Singh Bhavnani is an Indian movie actor wh >> Read More...
This young and energetic actor is just following his sun sign, Cancer. He is also very much open toward the way of life and prioritizes love. His way of expressing his love for Deepika is a sign of a true Cancerian .
...
6. Sonam Kapoor Sonam Kapoor, Daughter of Anil Kapoor and model Su >> Read More...
...
She is also showing strong signs that she belongs to the Gemini group. She has an effortless style of sparking off any fashion statement. The two most important behavior that she possesses are eloquent and being very versatile, which is completely what Gemini's are all about.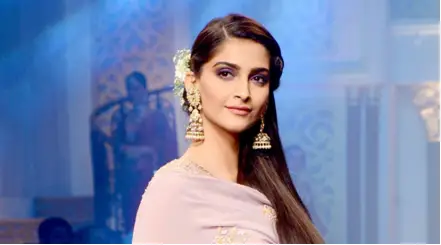 7.
This strong actor possesses complete characteristics of a Virgo group. He is very thoughtful, and reasonable. We all have heard stories of his hard work, and none can deny it.
8. Kajol Devgan Born on 5th August 1974, Kajol was the heartthrob >> Read More...
This actress has every trait that points toward her sun sign, Leo. She is bubbly and very much loved by her friends. She has a positive attitude towards life, and none can deny that she is very funny.
9. Shah Rukh Khan Shah Rukh Khan or also known as SRK is a prominent >> Read More...
King Khan has been ruling over Bollywood for quite long and his traits are that of a true Scorpio. He has the intelligence and charisma that one needs to stay in the industry. Also, he has a powerful personality that shines out in the crowd.
10. Ranbir Kapoor Ranbir Kapoor is a noted Indian film actor. He was >> Read More...
This chocolate boy is a Libran, and is a perfect example of his sun sign. He is all about love, and let love. Ranbir has a flirty nature but in a positive manner which is quite appreciated.