A Bollywood movie is remembered by the plot it has, the songs, but, there are some movies that have given us exceptional things to remember. The directors of such movies have introduced the concept of inanimate objects whose purpose was to act as fillers, but they end up taking all the limelight. Because of their presence, some of the scenes are remembered throughout our life. Some of the objects which have captured our memory are:
1. Sunny's Favourite
Sunny Deol Sunny Deol is a film actor, director and producer. >> Read More... is famous for his dialog "Dhai Kilo ka Hath," and also he has one iconic move that is to uproot the tubewell. In many comedy shows, the person who enacts Sunny Deol is often seen using this weapon as a part of his pun.
...
2. Saif's Secret Diary
This significant diary is from the very touching movie Kal Ho Na Ho, where Shah Rukh Khan Shah Rukh Khan or also known as SRK is a prominent >> Read More... pulls out Saif's diary to make Preity Zinta Preity, also known as Preity Zinta is a famous Act >> Read More... believe that Saif loved him. He spoke out words which weren't even written in the diary because in reality SRK had lost her heart to the pretty woman but couldn't have her as he had a heart problem.
...
3. Devi Prasad Devi Prasad is an Indian Director turned Actor who >> Read More... 's All-Time Partner
...
The telephone scenes were so hilarious in the movie Hera Pheri Hera Pheri is a comedy based TV show which came on >> Read More... , and Devi Prasad added fuel to fire. We couldn't stop crying from the laughter; it gave us a stomach ache. The dialog delivery, and the way of speaking of Paresh Rawal The Padma Shri award winner who shot to fame with >> Read More... is still copied.
4. Ishan's Creative Diary
...
The movie Taare Zameen Par Click to look into! >> Read More... gave us a major lesson on kids, and Darsheel Safary In the annals of Hindi cinema, instances of stella >> Read More... enacted the role of Ishan with utmost perfection. This diary of Ishan showed how Ishan felt that he is slowly getting away from his family. The diary had so many emotions, dominantly the sad one.
...
5. SRK's COOL Look
This COOL chain was introduced to the youngsters by SRK in the movie, Kuch Kuch Hota Hai. He enacted the role of a college student, and wore swaggy clothes. The main attraction was his COOL lettered chain that he showed off when he climbed Tina's stairs.
...
6. The Combination of Carrom and Juice
...
This epic movie, Munna Bhai MBBS, also gave an epic object that stayed in our mind forever. The objects were carom, and juice from the scene where the sick old man was an expert in carom, and also supported sarcasm very well.
7. The Forever Alone Symbol
The movie Mohobbatein was a big hit but was very depressing. This violin, after the movie became the universal object for symbolizing forever alone, as it was the one used by Raj to overcome his loneliness when he would miss his lost love.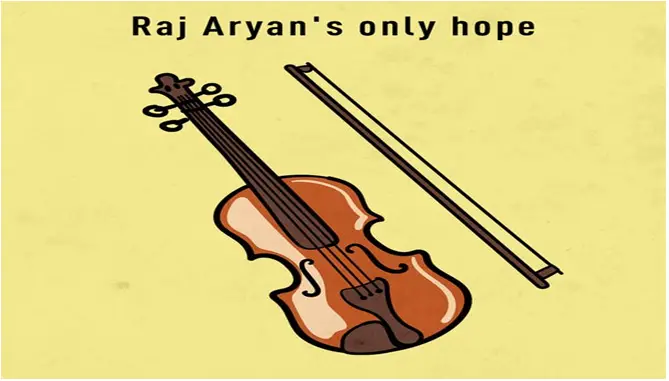 8. Sanju Baba's Pride
The fashion of wearing so many chains was started by Sanjay Dutt July 29, 1959, was the day when the two legends of >> Read More... from the movie Vastav. He showed off his chains which he quoted were of 50 tola's.
9. The Epitome of Friendship
I have to accept the fact that whenever I see this picture, all I remember is the song "Yeh Dosti," and get nostalgic about friendship. This scooter is giving friendship goals ever since the movie was released. Jai and Veeru gave the song.
10. The Famous Bag
I loved this scene where Farhan Akhtar One of the most recognized young director of India >> Read More... in the movie Zindagi Na Milegi Dobara, made the bag a person to throw a pun about it being very expensive.