The most awaited list of world's most handsome men is finally out. Celebs never stop trying new style statements, new hairstyles and maintaining their bodies, just in order to get popular. Like the saying, handsome is, what handsome does! With their rugged looks, glossy eyes and cute smiles they have won millions of hearts. Let's look at this list of some of the most handsome guys from all over the world.
1. They say age is just a number, and Tom Cruise has proven it. Being 54 years old Tom Cruise has still topped the list of our world's most handsome men. This Mission Impossible actor has been a Casanova since his childhood. His adorable smile and cute yet hot looks makes him a dessert for girls. Being both, a producer as well as actor, Tom Cruise has won several awards throughout his career. He is best known for his role in the movies like - Born on Fourth of July, Far and Away, Mission Impossible and A Few Good Men. He is also the 3rd richest actor currently in the world and is even known for influencing hairstyles trends around the globe.
...
2. Godfrey Gao
...
Born on 22nd September 1984 in Taiwan, this handsome man is a Canadian model as well as an actor. Although he is not a very popular celebrity, he definitely has an eye-catching personality. Godfrey Gao has got really good dressing sense and looks very attractive. He has been a part of many famous movies like Toy Story 3, Wedding Bible and has acted in a lot of TV series as well. Being the first Asian male to model for Louis Vuitton, the best part about this guy is that, he is still single. So, what are you waiting for girls? Grab him before someone else does!
...
3. Hrithik Roshan Hrithik Roshan with his unimaginable dance moves i >> Read More...
Born on 10th January 1974 in India, this handsome man is a Bollywood superstar. He is well known for his dancing skills and his killer looks. He is also known as the Greek God, which makes girls go even crazier for him. Hrithik Roshan is the son of a very famous director Mr. Rakesh Roshan Rakesh Roshan Lal Nagrath is the original name of >> Read More... and is also currently the richest bollywood actor. In 2014, Hrithik Roshan divorced his wife, , which came a very big Bollywood gossip. He has won six Filmfare Awards till date. Hrithik made his debut in the movie Kahoo Na Pyar Hai, which was an instant hit.
...
...
4.
Born on 13th May 1986 in United Kingdom this Twilight actor is a dream for many girls. With his killer vampire looks in "The Twilight saga", he won so many hearts around the world. He even got designated as 'Sexiest Man Alive' by People's Magazine in 2012. Robert Pattinson made his debut in the movie "Harry Potter and the Goblet of Fire". Surprisingly, he is also a very talented music composer and has won several awards for his acting skills. Robert Pattinson is also supports organizations like ECPAT, PACT, and the GO campaign.
...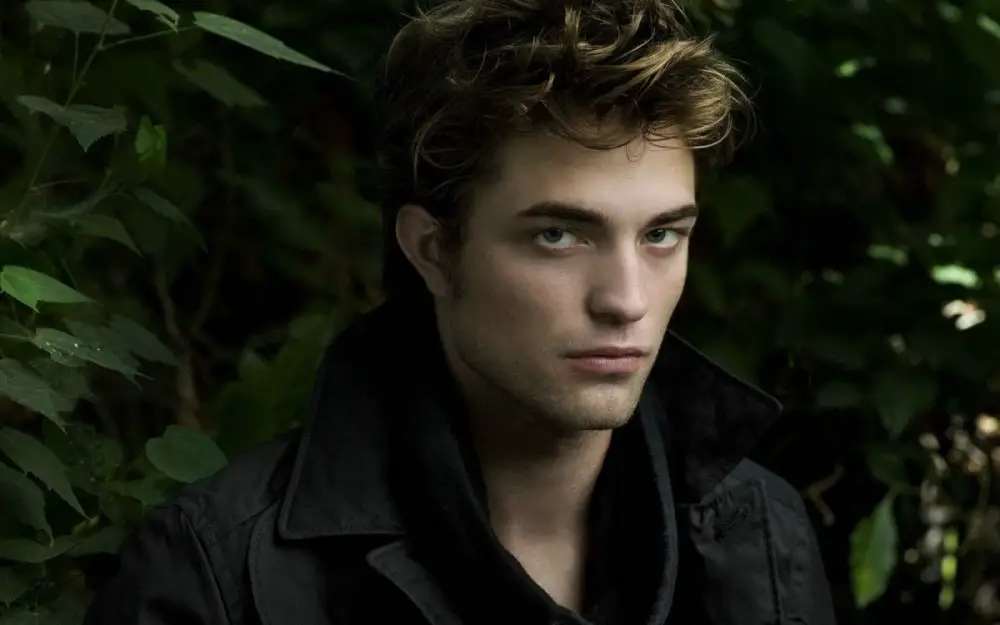 ...
5. Denzel Washington Born as Denzel Hayes Washington, Jr. on December 2 >> Read More...
Born on 28th December 1984 in New York Click to look into! >> Read More... this handsome man is an American filmmaker, actor, director, and a producer. He is a Golden Globe, Tony Award and also an Academy Award winner. Denzel Washington has done some iconic roles throughout his film career. His acting skills have always been amazing. This handsome man is married to Pauletta Pearson and has four children.
6. Salman Khan Salman Khan is a very famous Indian actor and a pr >> Read More...
Born on 27th December 1965 in India, this handsome actor is also a Bollywood superstar. Salman Khan is not only an actor but also a producer, singer, painter as well as a philanthropist. He is known for his roles in Sultan, Bajrangi Bhaijan, Kick and many more. His movies have always known to break records. Popularly known as 'Sallu Bhai' and 'Bollywood King' by his fans, he has been involved in many controversies as well. Mr. Salman Khan also owns a NGO ' Being Human The show ended in the year 2013 and still has the >> Read More... ' which helps the needy.
7. Omar Borkan Al Gala
Born on 23rd September 1989 in Iraq, he is a model in the Middle East. His dazzling personality and sexy eyes make him a must on this list. Girls all over the world have gone crazy for him and apparently he was even expelled from Saudi Arabia for being 'too cute'. His looks have always been too irresistible for women. So, we can surely say, Omar Borkan Al Gala has got the perfect amount of everything.
8. Noah Mills
Born on 26th April 1983, this adorable man is a Canadian actor and model. He was born in Toronto. His brownie hair and hazel eyes makes him look like the perfect dream. Noah Mills has worked in very few films till now, and is more passionate about modeling. He has modeled for Dolce & Gabbana, Versace, Michael Kors and has acted in the movies like Sex and the City opposite to Kim Cattrall Kim Cattrall was born on 21 August in 1956. She wa >> Read More... . He has even worked in a Taylor Swift's music video of the song 'We are never ever getting back together'.
9.
Born on 18th December 1963 in United Sates, this handsome man has always been a delight for the ladies. He has gone through two divorces. The first one being with Jennifer Aniston She became a household name in 1994 as she appeare >> Read More... and the second one being with . His films have won a lot of awards and yet being a humble man as he is, Brad Pitt also works for various social causes.
10.
Born on 21st June 1982 in UK, this famous man is the son of Prince and Princess of Wales. He got married to Catherine Middleton in 2011 and has always been known to charm ladies by his cute looks and clever wits.