Controversies follow the stars like shadows. Wherever there is a star partying, there has to be controversy lurking around somewhere. Let's look at some of the most controversial parties of Bollywood and Hollywood stars.
1. Sunny Leone Sunny Leone, a famous porn star, has recently ente >> Read More... strips at a Private Party
...
One of the most controversial party was organized by a diamond trader. Pictures, where Sunny Leone is stripping, were leaked on the internet. The party was rumored to have taken place in April 2014. Whereas, the diamond trader later affirmed that it took place in 2012 at Risque Resort in Macau. Sources claim that she was paid 40 lakhs for the party. Her husband, who is also her manager, confirmed that on April 18, 2014, she was shooting the film Tina and Lolo.
...
2. Mika Singh Mika Singh is an actor, singer, stage presenter an >> Read More... takes a U-Turn! He shifts from Slapping to Kissing. And that too, Rakhi Sawant Rakhi Sawant, the well-known drama queen of the In >> Read More... !!
Mika Singh has always managed to have clicked morph pictures. Nobody could ever forgot the epic kissing episode of Mika Singh and Rakhi Sawant. On his Birthday party in 2006, he kissed Rakhi Sawant on her lips. The pictures showed that the incident might be forced. This fueled up the controversy even more. Rakhi even filed a case of molestation against him to which Mika claimed later, that Rakhi prompted him to kiss. Yeah well, way to go Mika Singh!
...
3. Students of Year not so disciplined!
...
At Karan Johar's Birthday Party, his "students" had a brawl over a comment. B-town's most famous apprentices Varun Dhawan Varun Dhawan, a new comer entered Bollywood with h >> Read More... and Sidharth Malhotra Sidharth Malhotra is an Indian actor who was born >> Read More... had a tussle over a debate. Apparently, Varun made a joke which Sidharth took offensively. They kept fighting till finally some guests intervened and settled the matter.
...
4. When the Best Actor-Director pair had a tiff over a Twitter comment At Sanjay Dutt's Birthday bash, the Badshah of Bollywood, Mr. Shah Rukh Khan Shah Rukh Khan or also known as SRK is a prominent >> Read More... slapped and kicked the choreographer-director Farah Khan's husband Shirish Kunder Shirish Kunder is an Indian Film producer, directo >> Read More... . Hot-heads, are we?
...
Shirish Kunder allegedly tweeted Ra.One to be a "150 Crore firework fizzle" which enraged King Khan. What makes this scene more ironical is that Shirish was the one behind the movie Joker. Mind your words next time Mr. Shirish because it may economically hurt your beloved wife.
...
5. Wrath of the Khans! - Story Retold
Lately, we've seen the Karan- Arjun duo getting along fine but there was also a time when these two were involved in the tussle of a decade. Due to Aishwarya Rai backing out from the lead role in " Chalte Chalte Click to look into! >> Read More... " because of the whole Sallu Bhai drama, Kind Khan was furious. Their fight reached a next level at Katrina Kaif's Birthday Party in 2008. At the party, a brutal verbal exchange turned quickly into a fist fight. God bless 'em and their revived friendship.
6. Want a Superbowl party? Contact Shemar Moore Shemar Moore is a hunk actor and a fashion model. >> Read More... .
More than being just being covered orgies, Shemar Moore parties are known to be wild. Recently fire erupted after a 'birthday bash' turned to an ill-famed Shemar Moore "Never Happened". Wanna know why? As a cardinal regulation was broken, after an attendant of the party reportedly "cut in line to smash before Shemar did", the sex fest quickly turned into a fight fest.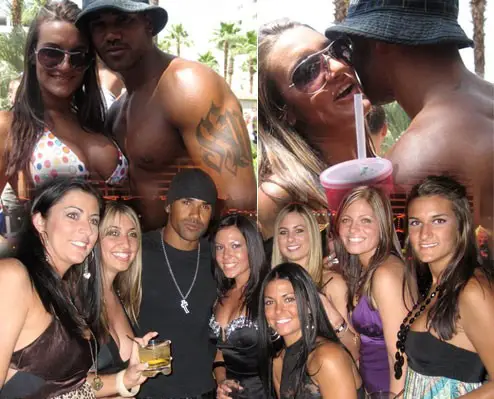 7. Calm and cool Ronit Roy Ronit Roy (Ronit Bose Roy) was born on 11th Octobe >> Read More... loses his Patience!
Ronit Roy is known for never raising his voice and his cool demeanor in Bollywood. He reportedly had an alleged strife with Aditya Pancholi Aditya Pancholi is one of the well known actors o >> Read More... at a party in Mumbai. The fight escalated and turned into a fist fight. Guests had to intervene after it took an ugly turn. Well, it seems that, patience is not of a saint anymore!
8. Kendell Jenner-The controversy Queen's Birthday Bash!
When it comes to Kendall, it has to be something over the top. The party began at Weho and then moved to a nightclub. Every celeb made it to the party except Kim Kardashian Kim Kardashian is an American Television actress, >> Read More... . She even caught up with Harry Styles Harry Styles, born as Harry Edward Styles, is a we >> Read More... . Well, that's something for sure!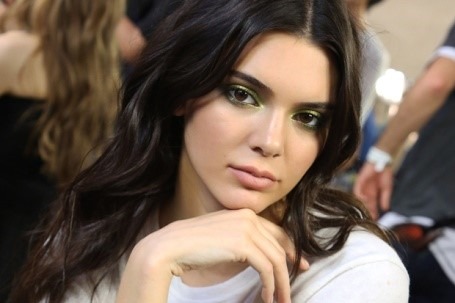 9. Miley Cyrus Miley Cyrus is a popular name amongst youngsters. >> Read More... 18th Birthday Bash! Bond and Make out? Yeah, well "I'm an adult now"!
On her 18th Birthday Party at Trousdale, Miley was seen trying Bong. Never mind, like any other teenager she's also entitled to trying stuff. Also, she was caught making out at the party with Avan Jogia. It was like a little cherry on the top. This reminds us, that wild teenagers need some serious parental control!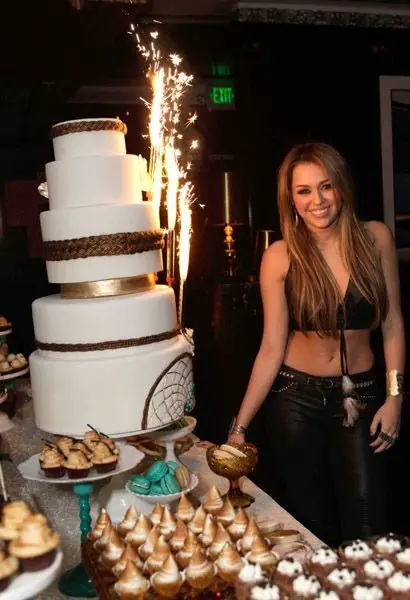 10. "Hollywood's Untamed Playboy: Jack Nicholson One of the most prominent and living legend in Hol >> Read More... "Sleazy Sex, drugs you name it and he has it!!
Reminiscing the old times Jack Nicholson's round the clock wild parties were retold by Eliot. His old times' friend Harry stated that he was always riding the sleigh, surrounded by women. His parties were always X-Rated sex parties starting on Friday and not ending even till Monday.