At some point, everyone around the world doesn't want to grow old. Everyone wants to stay young forever. In this case, the celebrities do grow old, but their face still glows like a young teenager. Here are top ten celebrities who just don't seem to age at all.
1.  Rebecca Alie Romijn Rebecca Alie Romijn was born on the 6th of Novembe >> Read More...
...
The ex-model, Rebecca Romijn turned 43 in November 2015. She doesn't only look stunningly beautiful as she did in 2005 but also she actually looks way better now. She works in many movies and many TV series as well.
...
2. Mila Kunis Mila Kunis was born in Chernivtsi, Ukraine in a re >> Read More...
Mila is famously known for her show, 'That 70's Show' where she played a spoilt brat named Jackie Burkhart along with Ashton Kutcher Ashton Kutcher is a prominent American model turne >> Read More... , who played Michael Kelso. At the time of the show the two of them were just colleagues. But now we know why Ashton fell for her after eight years because she still looks as beautiful as she was back then.
...
3. Keanu Reeves A very skilled actor, having a career spanning mor >> Read More...
...
There are humorous articles that are being passed on the net which confirm that Keanu who played Neo in 'The Matrix' is a vampire as he never seems to age. The handsome and elegant looking Keanu still looks the same as he was back then. Is he immortal?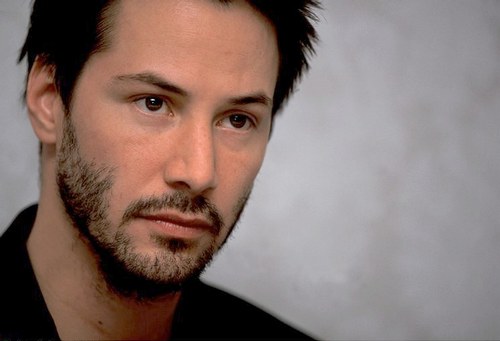 ...
4.
...
Well, George Clooney isn't in his 20's anymore, but he still looks the same as he looked in 2006. Even ten years later George Clooney still has his charm on women. He married a woman who was 36 in 2014.
...
5. Olivia Wilde Olivia Wilde was born on March 10th, 1984 in NewYo >> Read More...
Olivia Wilde, who is a 30-year-old woman still looks exactly the way she was in her 20's. Even though she has a child and has dyed her hair dark, she still looks gorgeous.
6. Gwen Renée Stefani
We all are well aware that is a fitness freak, and it surely shows. Since the 90's, she has had a stunning body and a youthful face, but nobody had an idea that she would look the same after so many years.
7. Jake Gyllenhaal An actor that rooted from a family that cinema is >> Read More...
Jake Gyllenhaal also never seems to age. He still has the boyish looks, a movie career and loads of money in the bank. It is not shocking to all of us that he has the 'The Notebook' star, who is Rachel McAdams Born as Rachel Anne McAdams on November 17th 1978 >> Read More... by his side.
8. Enrique Miguel Iglesias Preysler
The big hit pop star just doesn't seem to age at all. Instead of growing, old he keeps growing younger day by day. He is still singing with millions of fans by his side. His good looks and impressive attitude just seem to charm the girls out there.
9.
Rumours say that Cameron Diaz had done a nose job after 'Shrek 2' which doesn't seem to be noticeable at all in her latest films. The star has said that she had a nose problem like breathing issues, and so on, so she had to do a nose surgery. But still her face looks the same and not much has changed.
10. Avril Lavigne Avril Lavigne is a singer, songwriter and an actre >> Read More...
Like her song, 'Here's To Never Growing Up', she doesn't seem to be aging at all. She still looks like a young teenage girl, and she also acts like one. Her music and their videos convey the impression of maturity as she grows older, but you can still find the youth in it.