1. S. S. Rajamouli -
Director: S. S. Rajamouli is the artist who always strives hard to place Tollywood on the cliff of Indian Film industry with his marvelous direction and screenplay. He was the creator and rejuvenator of Baahubali, the film which is in the top position of Indian film industry and achieved great fame all over the world. He worked for more than seven years for making Baahubali a massive success. He achieved the best director award in National Film Awards The National Film Awards gets presented every year >> Read More... , Film fare Awards, 1st IIFA Utsavam, Cinemaa Awards for this grand film and also he has credited many awards and achievements in his procurement.
2. M.M Keeravani –
Music Director: M. M. Keeravani, the master of music who always carries the rhythm and pulse of viewers in his songs. He always mesmerizes the audience with his emotional and heart touching songs. He is one of the key artists who strived for the success of Baahubali by dedicating his music to it. The songs in the film were delivered to the viewers by him in an exact module with exact bass and pitch.He sang the songs, "Shivuni Aana" song in "Baahubali- The Beginning" and "Saahore Baahubali" in "Baahubali 2- The Conclusion", which are outstanding hit songs.
3. K. V. Vijayendra Prasad –
Script Writer: K. V. Vijayendra Prasad, the professional script writer, has taken Tollywood industry to heights by dedicating his script to the movie,Baahubali. He has proved himself step by step by contributing his marvellous scripts like Bhajrangi Bhaijan, Eega, Vikramarkudu and much more to the Indian film Industry. He has achieved The Iconic Trade Achiever of the year – 2015 award from Indywood film industry. 
4. Shobu Yarlagadda Shobu Yarlagadda was born in Gudivada, Andhra Prad >> Read More... and Prasad Devineni Prasad Devineni is a film producer in the South In >> Read More... -
Producers: The industry of Tollywood be always thankful to Shobu Yarlagadda and Prasad Devineni for giving such a delightful film like Baahubali to the Viewers. The team of Baahubali spoke in an interview that Shobu Yarlagadda and Prasad Devineni are the brands of simplicity and best producers that they have ever seen in Tollywood. The budget of "Baahubali – The Beginning", was Rs.180 crores, and for "Baahubali 2 – The conclusion", was Rs.250 crores.
5. K K Senthil Kumar -
Cinematographer: K. K. Senthil is best known for his cinematography in Indian film industry. His camera work in making the film Baahubali was highly appreciable and impressive. His debut film was "Aithe", which was directed by Chandra Sekhar Yeleti Chandra Sekhar Yeleti was born in Tuni in Andhra P >> Read More... . He has been associated mostly with the films of S. S. Rajamouli.He achieved Best Cinematographer award in Filmfare Awards South Show Synopsis Coming Soon...  >> Read More... 2015 for this movie.
6. M. M. Srivalli –
Line Producer: M. M. Srivalli was one of the salient members behind the success of Baahubali. She is the wife of M. M. Keeravani. She smartly maintained and handled all the situations in the sets of Baahubali. She was the most respected person, by every team member of Baahubali.
7. K Raghavendra Rao
Film Presenter: K. Raghavendra Rao is a renowned director, choreographer and script writer of Indian film industry, and likely known as "Darsakendra". He has put his efforts and thougths for making this film a grand success with his experience and creativity. All the viewers of the film are very thankful to him for presenting such a superb film.
8. Rama Rajamouli Rajamouli, the famous director known for his aston >> Read More... –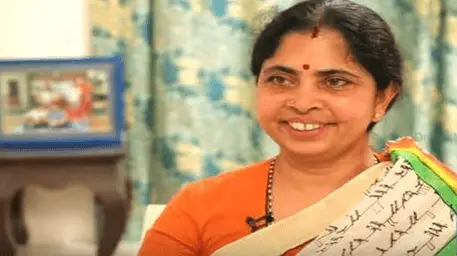 Costume Designer: Rama Rajamouli, as a costume designer for the film, has shown every artist on screen with mesmerizing and attractive outlook. In this project, she has designed the costumes of artists such that it resembles their character in the film, which was really an honourable thing.
9. Peter Hein A Chennai boy born in Karaikal to the immigrants o >> Read More... –
Stunt Choreographer: Peter Heinis one of the professional and high efficient stunt masters across the world. He has attracted the viewers by directing the stunts in the film in a creative and spellbind manner. He has been mostly associated with the films of S. S. Rajamouli in Tollywood.
10. Sabu Cyril Sabu Cyril was born on January 27th in Kerala's Ko >> Read More... –
Production Designer and Art Director: Sabu Cyril has kept his efforts and strived a lot for the success of Baahubali. As an Art Director and Production manager of this film, he has faced many challenges to present the movie to the viewers in an attractive manner. 15000 sketches were drawn from the land layout part to design each and every frame of the movie. The entire art works and sets seen in the film came from the creativity and thoughts of Sabu Cyril.