1. Mahesh Babu Born on 9 August 1975 in Chennai, Mahesh Ghattaman >> Read More...
He tops the list with an impressive career in Tollywood. His acting skills coupled with his charisma and talent have served him well to date. He has a collection of 25 awards and 30 films to show for it. Having begun as a child artist way back in 1979, considering he was born in 1975, he has established himself as a veteran of the South-Indian film industry.
...
2. Prabhas
Having kicked off his career in acting with Eshwar in 2002, the actor garnered regional, national and even international acclaim for the mega-successful Bahubali in 2015. The movie was a watershed moment for his career, and the sequel has broken multiple records both in India and overseas.
...
3. Suriya Sivakumar Suriya Sivakumar is undoubtedly the biggest star i >> Read More...
...
He is undoubtedly one of the stalwarts of Tollywood. Through his meticulous and dedicated efforts, he has become one of the most prominent figures in South Indian cinema. He has 39 nominations and 14 awards to his name against a roster of 40 movies. Now that is an achievement which is hard to match!
4. Pawan Kalyan Pawan needs no introduction to South Indian people >> Read More...
...
Apart from securing a spot in the highest echelons of Tollywood, this actor has a quite incomparable list of achievements. He possesses a black belt in karate, founded his own political party and has even authored a book!
5. Allu Arjun The actor was born to producer Allu Arvind and Nir >> Read More...
...
This actor can claim the unique achievement of over a million Facebook fans. But that is not all; he has 34 nominations and 20 awards to his name. And to top it all off, he manages a night club as well!
...
6. Ram Charan Ram Charan is a famous Tollywood actor and an entr >> Read More...
...
He holds the distinguished position of being one of the highest paid actors in Tollywood. In a relatively short career, he has proven himself with 10 awards against just 13 movies. He is also the proprietor of an airline.
7. Akkineni Nagarjuna Akkineni Nagarjuna is a veteran Indian actor, TV p >> Read More...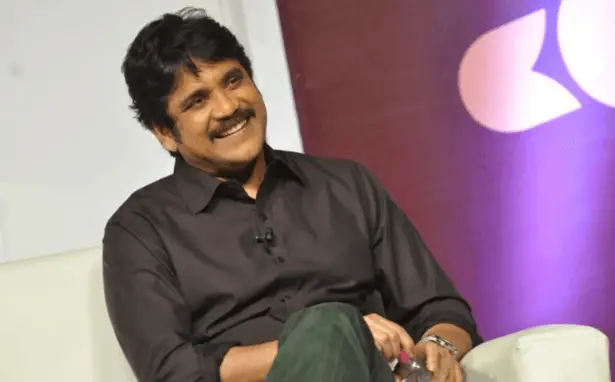 He has an unmatchable roster of movies to his name; 90 to be precise. Now that is a colossal number by any measure. He has starred in multiple blockbusters and holds 27 awards to his credit. He is not titled the King of Tollywood without reason.
8. Rana Daggubati Rana Daggubati is a famous Indian actor. He was bo >> Read More...
He has been awarded as one of the most promising actors of this decade and one doesn't get that kind of accolade easily. Despite having begun rather late in 2010, the actor's career graph has escalated quickly. He certainly has a very promising career filled with opportunities ahead.
9. N T Rama Rao Jr
He started winning children's acting awards in his childhood movies and this was enough to show that he had the requisite talent. He has continued the streak throughout his acting career with 19 awards and 36 films to his credit.
10. Joseph Vijay
The actor was born to parents who were both members of the film industry. His father was a director while his mother was a playback singer. He quickly raised to popularity over the course of the 50 movies he as starred in. He also enjoys a hefty 44 award nominations with 28 wins.