It is a universally acclaimed fact that laughter is the best form of therapy.  Filmmakers have always tried to imbibe an element of comedy in their movies as they are well aware of its instant effect on the audience. However, the traits that make up agood comedian is a unique gift from God; not many can deliver. Let us explore and revive some of the greatest comedy actors in the history of Tollywood.
Kondavalasa, who is still remembered for his famous line," Aithe okey" in the film 'Avunu ValliddaruIsta Paddaru' had begun his career as a stage performer before director Vamsy discovered him. After he had stepped into Tollywood, Kondavalasa continued to make a flourishing career with several movies at his proposal. Unfortunately, he suffered from a severe ear infection which led to his departure from this world in 2015.
...
Mada Venkateswara Rao was a profound Telugu actor who left behind a mark in Tollywood through his comic roles and humour that left the audience in shrieks of laughter. Working in over three hundred films, he maintained his popularity as a great comedian. His roles in movies like " Mutyala Muggu Muthyala Muggu is a story of a family which strong >> Read More... ," " Mayadari Malligadu Click to look into! >> Read More... " etc. were well-received by the viewers.
Kolluru Chidambaram
Kolluru Chidambaram, popularly known as Kalu, was Tollywood's finest comedian. He made a successful debut in the film "Kallu" for which he received the state Nandi Special Jury Award. He was widely recognized for his role in Telugu film, "Amour" and was a sought-after comedian by many renowned film directors. While working for the entertainment cinema, Chidambaram was also a full-time working Engineer. His death brought Tollywood to grief for having lost its finest comic legend.
...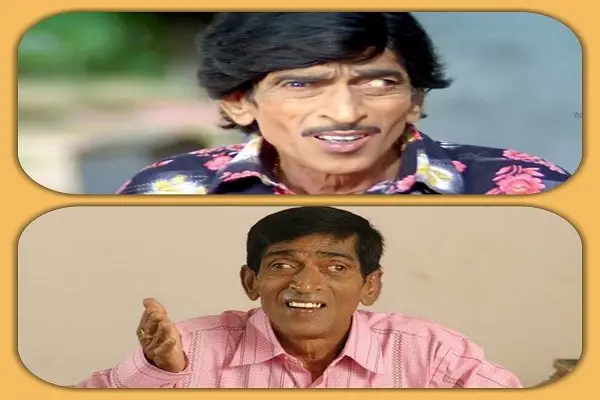 M.S. Narayana
Narayana's multi-faceted comic characters such as playing the role of a thief, a principal, a house owner, a tea shop owner, a boss, a doctor etc. in Telugu's many popular films like "Bunny," " Chirutha Click to look into! >> Read More... ," " Indra Click to look into! >> Read More... " etc. brought him to the status of great appreciation and praise. He won the Nandi Award as the 'Best Male Comedian' for the movies "Maa Nanna ki Pelli," "Sami" and "Dookudu." Sadly,M.S Narayana died of multiple-organ failure leaving behind a legacy of unique comic characters.
...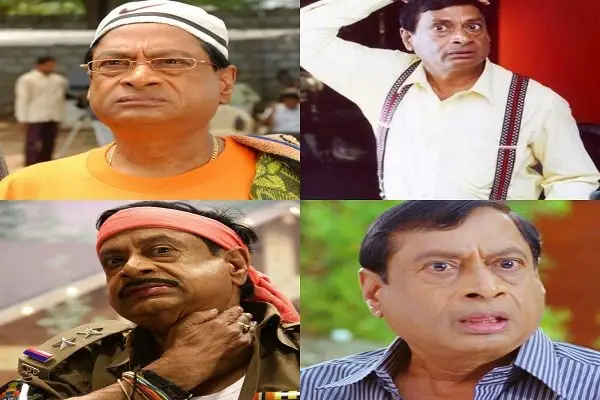 Ahuti Prasad's love for acting began at a young age. He aspired to become a great actor and was driven by his spirit to join the Film Institute of V. Madhusudhan Rao Madusudhan Rao is a very popular Tamil and Telugu >> Read More... after completion of his education. He made his debut in the film ' Vikram Bio Coming Soon >> Read More... '. Spotted by a producer named Syamaprasad in one of the sets, Ahuti Prasad was offered to play a role in the movie, "Ahuti" which led to his increasing popularity. Fighting cancer in his old days, Ahuti passed away in 2015.
...
Playing humorous comic roles in famous Telugu movies like "Menu Maa College," "Chethilo Cheyyesi," "Colorful life" etc. Potti Rambabu was a remarkably acclaimed comedian whose roles in films left the viewers into fits of laughter. The hilarious Rambabu left us all with his crazy character roles that evoke laughter among us even today.
...
Banda Jyothi was one of the few Telugu female comedians who became a huge sensation through her light-hearted and comic roles in Telugu cinema. She featured with many other well-known comedians of Tollywood like M.S. Narayana and AVS. The talented artist worked in various movies including " Aame Click to look into! >> Read More... ," "Badrachalam," and "Ganesh." However, Jyothi was never able to broadcast her comic skills to the fullest and unfortunately, died of a heart-attack.
...
Telangana Sakuntala
Telangana Sakuntala was a multi-talented Telugu actor with her adeptness for speaking in Telangana and Rayalaseemadia dialects which formulated most of her characters. She began her career in Tollywood with the film, "Maa Bhoomi." She played both comic and negative roles which was critically praised. Telangana Sakuntala was a highly-respected actor for her contribution to the Telugu cinema.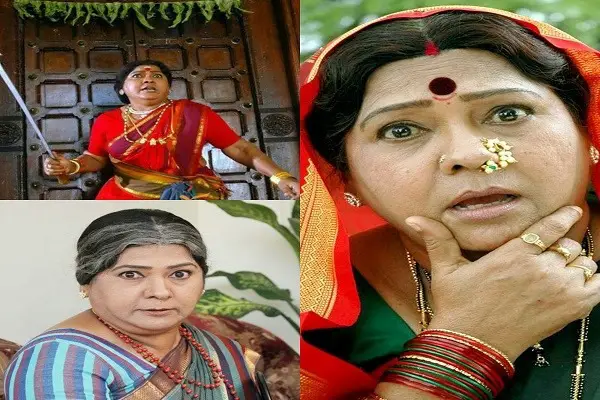 ...
Gopishantha Manorama
Manorama was a widely-acclaimed comedian, working in Tamil, Telugu and Hindi films. She also appeared in The Guinness Book of World Records for playing roles in more than thousand films. She starred in Telugu films like " Rikshavodu Click to look into! >> Read More... ," "Krishnarjuna" and " Subhodayam Story Soon >> Read More... " and inspired many upcoming aspiring comedians of Tollywood.
One of Tollywood's long-established comedy actor, who lived to entertain the audience for a long time was, T.V. Ramana Reddy. His funny expressions, body language, and his character's unique idiosyncrasies made him Tollywood's favorite comedian. He became highly recognized for his roles in " Rojulu Marayi Click to look into! >> Read More... ," " Gundamma Katha Gundamma Katha is a serial that airs on Zee Telugu >> Read More... ," "Mamma" and much more. His double act comedy play with ' Relangi Venkata Ramaiah Relangi Venkata Ramaiah was a popular comedy actor >> Read More... ' was also a great hit during the golden period of Tollywood.