1) Ave Kallu (1967)
Starring Superstar ' Krishna Ghattamaneni Krishna Ghattamaneni was a very famous actor in th >> Read More... ' and ' Kanchana Click to look into! >> Read More... ', this movie is a gripping murder mystery where members of a family witness a series of murders. The film compels you to bite your nails as it progresses towards unveiling the culprit.
...
2) Kshana Kshanam Click to look into! >> Read More... (1991)
The second movie of Director ' Ram Gopal Varma Ram Gopal Varma is a famed Indian film director an >> Read More... ' stars Daggubati Venkatesh and ' Sridevi Sridevi is an Indian an actress renowned for her w >> Read More... ' in the lead roles and Paresh Rawal The Padma Shri award winner who shot to fame with >> Read More... as the antagonist. It revolves around a bank robbery and lot of police chasing. This thriller packed with action; has a good sense of humor.
...
3) ' Anveshana Anveshana is a show, which telecasts in TV9 exclus >> Read More... ' (1985)
...
This 1985 thriller can also be said to be a borderline horror story as it sends chills down your spine with unexplainable murders. Bhanu Priya Bhanu Priya or Manga Bhama is a popular Indian TV >> Read More... plays the role of an assistant writer to Mr. Rao (played by Kaikala Satyanarayana Kaikala Satyanarayana is one of the most famous Te >> Read More... ) who aspires to publish a book on the sounds of birds as the origin of music. The film also has Karthik Muthuraman Karthik Muthuraman is an Indian politician, film a >> Read More... and Sarath Babu Sarath Babu is in the Industry for few decades now >> Read More... in lead roles.
4) 1: Nenokadine (2014)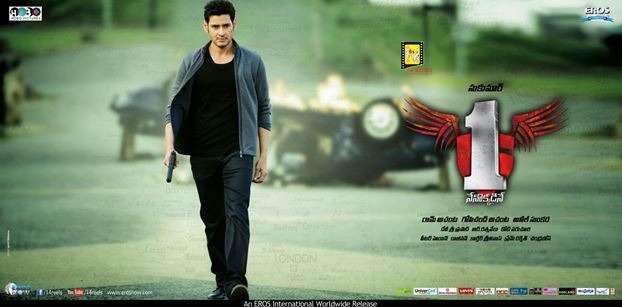 ...
This massive critical and commercial success starring none other than Mahesh Babu Born on 9 August 1975 in Chennai, Mahesh Ghattaman >> Read More... is one of the best thriller movies out there in the Telugu Film Industry. Mahesh Babu plays the character of a Rock Star who believes that some men murdered his parents but fails to remember the rest of the events. The story forms as he searches for the perpetrators of the crime against his family.
5) 'Abhilaasha' (1983)
...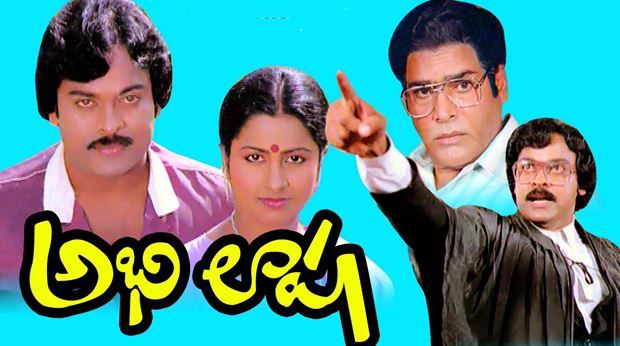 This movie is a court drama turned Thriller as a lawyer tries to plan a fake murder to reform the existing death penalty. But the story takes an ugly turn as the lawyer, played by ' Chiranjeevi Click to look into! >> Read More... ', realizes it not as easy as he thought to prove his innocence from this fake murder.
...
6) Anasuya (2007)
...
'Anasuya' stars Bhumika Chawla Bhumika Chawla or Rachna Chawla is an Indian actre >> Read More... , Ravi Babu Ravi Babu (Allari Ravi Babu), is a smart, talented >> Read More... and ' Abbas Looking at the initiation into showbiz of the popu >> Read More... ' in the lead roles. The movie entails about a grim murderer and his search for his one final victim. Bhumika Chawla enacts an enthusiastic TV journalist whose life becomes a roller-coaster ride after the adoption of a young girl. This movie became a blockbuster smash and later remade in Kannada as ' Anu Story coming soon >> Read More... '.
7) Anukokunda Oka Roju (2005)
The ever beautiful Charmy Kaur Charmy Kaur is a popular Tamil cum Telugu film act >> Read More... plays the role of a budding singer and Jagapati Babu Jagapati Babu is a friendly actor, who works in Te >> Read More... as an ousted police officer. The girl's world turns upside down as she fails to remember one day in her life and fails to recognize people who claim to know her. This neo-noir became such a hit that Bollywood remade this movie titled 'Sunday' with Ayesha Takia Ayesha is a Bollywood film actress, born on 10th A >> Read More... .
8) Aithe (2003)
'Aithe' was a critically acclaimed movie which tells the story of a don's idea to hijack a plane and his search to get four men with no criminal records to carry out the job for him. This film falls under the direction of Chandra Sekhar Yeleti Chandra Sekhar Yeleti was born in Tuni in Andhra P >> Read More... and introduces newcomers in the lead roles.
9) Arundhati Arundhati is a supernatural show which gets aired >> Read More... (2009)
'Arundhati' is a Fantasy thriller which crosses it's path with Horror genre too. Anushka Shetty in the lead role plays young girl belonging to the fourth generation of the family of Raja of Gadwal who is prepping for her marriage. During her stay in her native, she gets to know the history of her family, which forms the basis of the film.
10) 'Okkadunnadu' (2007)
Another Chandra Sekhar Yeleti thriller, this film stars ' Gopichand Click to look into! >> Read More... ' as the lead. This movie talks about a gangster who is on the lookout for a heart donor for organ transplantation. This film drew positive reviews from the critics.