It's always fun to see fresh talent in the industry every year. What joys us more is that their work gets appreciated and awarded generously by communities and critic associations over the southern part of the country. Their stories are either remade into other languages or is nationally recognized. Today, in this article, you shall find a collection of people who gave us great stories across all kinds of genres and impressive directing skills. So, without further ado, let's get started.
Anil Ravipudi Anil Ravipudi is a director and a screenwriter for >> Read More... :
...
A 2015 debutant. Laced the industry with his action packed film "Pataas", which established a solid ground for him and the actor as well, who was having a difficult time in the industry. He won many accolades and awards for this movie, and the film received applause for its fresh storyline and stellar performances.
...
Srinivas Avasarala Srinivas Avasarala is a Telugu film celebrity, who >> Read More... :
...
An already exceptional actor, who tried his luck at making a script and displaying it on screen, and succeeded at his first attempt with Oohalu Gusagusalade Click to look into! >> Read More... , a film of romance and funny elements which got listed as one of the best films of 2014 in many categories.
'B.V. Nandini Reddy':
...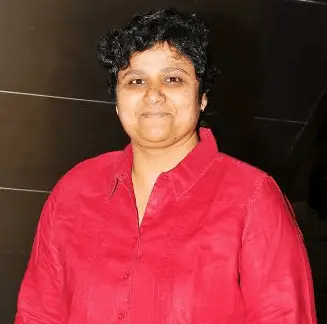 A 2011 debutant with a romantic comedy Ala Modalaindi, which broke records right from day one. It crossed 100 days of screening at many centers in the state and shot her prominence and status to a whole new level overnight and paved way for female directors into the industry with this achievement.
...
Sripriya Sethupathi Sripriya is a south Indian cine actress who also >> Read More... :
...
Following the footsteps of Nandini, she tried to enter the industry by attempting to remake the blockbuster film Drushyam from the Malayalam industry. And to everyone's delight, she recreated the same cinematic experience we found from its Malayalam counterpart, which helped her gain a foothold in the industry and fetched warm reception from the critics and the audiences alike.
...
Merlapaka Gandhi Merlepaka Gandhi is a popular and young Tollywood >> Read More... :
A soft personality with an apt to keep things quite racy when it comes to the screenplay in his films. Debuted in 2013 with a comedy film and gave a hit to the industry when it needed one desperately. He showcased his talent again in 2016 with another romantic comedy which started the blockbuster season for this year.
Kranthi Madhav Kranthi Madhav is a film director who works in the >> Read More... :
A 2012 debutant with an honest sense of direction and adds a layer of emotion and drama that makes you crave for more. Meet Madhav, known for his works in Onamalu and Malli Malli Idi Rani Roju, showed enough prowess to credit himself as one of the most innovative and creative, defiant directors whose scripts and stories you will be watching on screen for a long time.
Hanu Raghavapudi Hanu Raghavapudi is a screen writer and director. >> Read More... :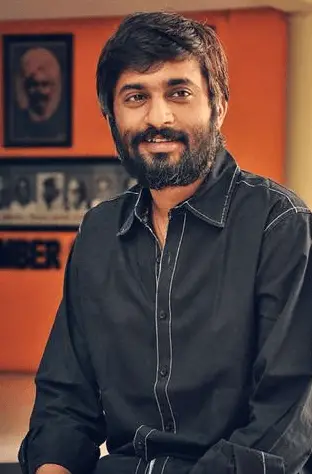 This man became quite people amongst the youth after his heart-wrenching love story Andala Rakshasi came out in 2012. It was popular and developed a cult following that it was declared a runaway hit and skyrocketed his image and preference in a flash. He has talent which can change the future of films for the better.
' Nag Ashwin Nag Ashwin is a director/assistant director/ produ >> Read More... '
He looks like a rishi or a saint by the looks, but don't be fooled. This guy's got an immense talent and dedication to make out of the box movies with a simple storyline and a deft way of making films. He debuted in 2015 with his novel film Yevade Subramanyam.
'Director - Sujith'
A very young director who has a bunch of brilliant ideas ready to be put into action, highly experienced in making short films, he forayed into the industry to test his skills and was signed to make a movie in 2014 with 'Sharvanand' in the lead role, Run Raja Run. It was a hit with the audiences and the critics.
Chandu Mondeti:
A young budding director who burst into the industry with his multi-lingual thriller Karthikeya in 2014 and showed us someone who debuted in the thriller genre after a long gap in the timeline. It gave the actor and the director enough space in the limelight for quite a time for the year and raised the standards of a debut film in the thriller to an appreciable extent.