Most people who enter the industry aspire to play lead roles in films, while some get it, some are left to adjust and adapt to their professions. There is another category of people who get lead roles in movies but are phased out as their facial expressions are not expressive enough for the audiences to approve. All this is the background work for the article. Now, let's talk about persons from both the genders who transcended from playing heroes and heroines to supporting actors.
' Sithara Sitara-Vish ya Amrit is an Indian-Hindi language t >> Read More... ':
A great artist with eye-capturing expressions and timing. She joined the industry in 1989 and worked in almost all South Indian industries in both movies and TV shows and took an elongated break to her career and rejoined as a supporting actor and is noted for her works in Nannaku Prematho Click to look into! >> Read More... , Bhale Bhale Magadivoy Click to look into! >> Read More... , and " Srimanthudu Click to look into! >> Read More... ".
...
' Jayasudha Born on 17 December 1958 Jayasudha is predominantl >> Read More... ':
...
A very famous personality right from her debut days, she started working in the industry when she was just 12 years old and debuted in 1975. She has been honored with the title "Natural Actress". She worked across all South Indian industries, earning accolades everywhere. She even took part in the elections under the Telugu Desam Party (TDP). Her notable works include " Yevadu Click to look into! >> Read More... ", Kotha Bangaru Lokam Click to look into! >> Read More... , " Seethamma Vakitlo Sirimalle Chettu Click to look into! >> Read More... ", "Amma Naana O Tamila Ammayi", and " Oopiri Click to look into! >> Read More... ".
Ramya Krishnan Ramya Krishnan is a South Indian movie and TV actr >> Read More... :
...
A versatile actress, renowned for her iconic facial expressions and eyes, she came to the industry as a child artiste at a tender age of 13 and later appeared in many mainstream films and commercials and rose to her career best during the times of 1980-90. She, like many other actresses, took part in all languages across the Southern part of India. She has won awards for her critically acclaimed performances in "Baahubali", and " Konchem Ishtam Konchem Kashtam Click to look into! >> Read More... ".
...
' Srihari Raghumudri Srihari was a magnificent actor born on >> Read More... ':
...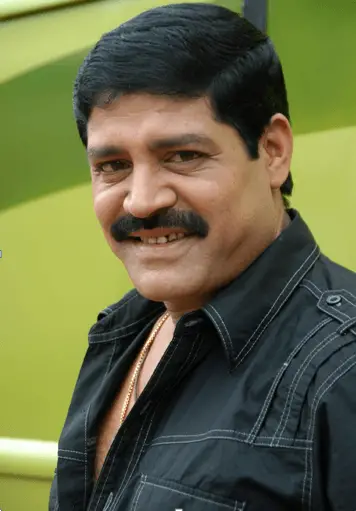 His acting skills are considered the best in the industry in the last decade. A very established actor, who came to the industry to showcase his stunt and fighting skills. Hewas soon recognized for his workand was cast as a villain, and then offered a lead role, but he found his knack while portraying side characters. He was awarded the Nandi Award for his impressive teary-eyed role of an elder brother who loses his parents at a young age in the film Nuvvostanante Nenoddantana Click to look into! >> Read More... . His well-known works are King Click to look into! >> Read More... , "Dhee", " Magadheera Click to look into! >> Read More... ", and " Brindavanam Brindavanam is an Indian Television serial broadca >> Read More... ". Sadly, he passed away in 2013 due to liver failure.
...
Rajendra Prasad Rajendra Prasad is a famous actor in Telugu. He is >> Read More... :
A legendary actor, known for his lead comic roles and a funny accent. He is well suited for family oriented roles as well. He debuted in 1977 with Sneham, for which he won many accolades and appraisal from the industry. His most acclaimed films are "Quick Gun Murugan", "Aa Naluguru", and " Julayi Click to look into! >> Read More... ".
' Naresh Naresh is a famous South Indian Actor who has acte >> Read More... ':
He debuted in 1982, but was in the industry since 1970 as a child artist. He came back to the industry in 1982. He also belongs to the lead roles specialized in comedy. Entertained us for quite a long time and then took second place with supporting roles till date and lived up to his expectations in roles of a father, brother, uncle, and husband. His latest works are " A Aa Click to look into! >> Read More... ", Bhale Bhale Magadivoy.
Amanchi Venkata Subrahmanyam Amanchi Venkata Subrahmanyam is a renowned Telugu >> Read More... :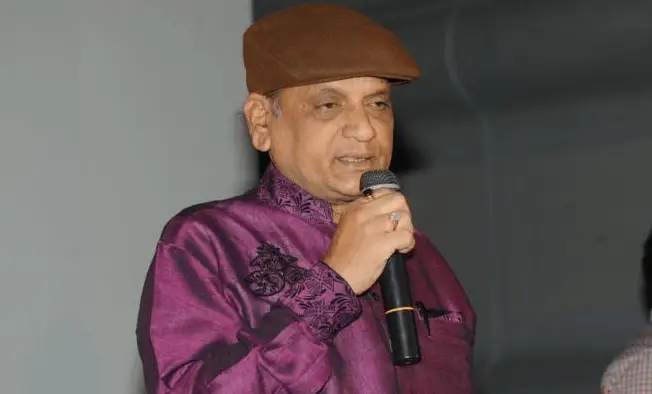 A great actor who is known for his expressions and smirking attitude. Debuted in 1993 as a lead actor in "Mister Pellam" and delivered a stellar performance which fetched him the Nandi Award for the year. His much-acclaimed works are "Denikaina Ready", " Balupu Click to look into! >> Read More... ", and "King". Unfortunately, he passed away due to multiple organ failures.
Kasturi Siva Rao Kasturi Siva Rao was an Indian Actor, Producer, Di >> Read More... :
A person who belonged to our grandparents and parents era. So kind of old school. His importance is that he introduced the concept of comic roles played by the lead role. This thought brought him recognition and ushered great talents like the people mentioned above and some famous actors of the modern era like ' Nani Actor Nani (Naveen Babu Ghanta) is an adorable her >> Read More... ', Srinivas Avasarala Srinivas Avasarala is a Telugu film celebrity, who >> Read More... and much more. He also played as a supporting actor in some famous films of that period. His works include "Vara Vikrayam", " Laila Majnu Click to look into! >> Read More... ", "Raja Muktam", "Seetharama Kalyanam".
Supporting Actor - Surya
Not to be confused with the Tamil actor. He is another Surya who was introduced to the industry in 1985 with the film " Vikram Bio Coming Soon >> Read More... " and also acted in daily soaps for a few years and within that short span of time, won an award for the best villain on screen. He also took part in the films of this decade in the form of a supporting actor in films like Shankar Dada M.B.B.S, Magadheera, Oohalu Gusagusalade Click to look into! >> Read More... , "1: Nenokkadine", Srimanthudu.
Bhanu Priya Bhanu Priya or Manga Bhama is a popular Indian TV >> Read More... :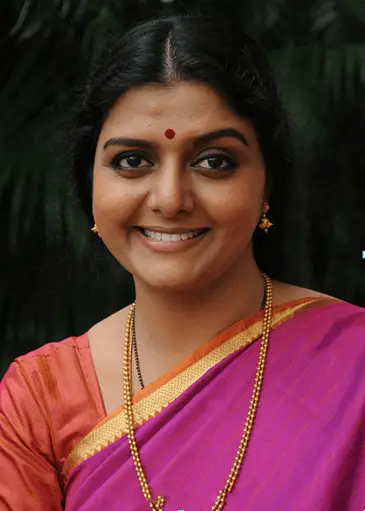 Last on our list is a lady who entered the industry to act, but rehearsed and polished herself in the art of classical dancing, which approved her entry into the movies. She captivated the hearts of many people during her time as a lead actress, and she still impresses us with her performance after many years while taking soft characters like supporting role as a mother, aunt, etc. She won awards for her performances as a mother who loses one of her sons in the 2004 action film "Chhatrapati".