There are so many people in the industry who wish to change the world for the better with their work both on screen and off screen and while some get noted for their contribution, some just remain anonymous. We have changed collected information presented below after thorough research and surfing the Internet for various clues and combined them into a jam packed article with surprises and notes along the way of your favorite stars.
Mahesh Babu Born on 9 August 1975 in Chennai, Mahesh Ghattaman >> Read More...
...
A charismatic actor with a big heart towards helping people in need and often does all the work without any publicity and requests to be anonymous while donating money and we've come to know to about all this due to people being so moved by his act that they thought that this should be known to as many as possible and since then this has gone viral on social networking sites.
...
Pawan Kalyan Pawan needs no introduction to South Indian people >> Read More...
...
A person who puts service and humanity before acting and stardom, praised everywhere as the most humble person in the industry by his ardent fans and his peers across the industry and still continues along that path even to this day. His humane characteristics is shown when he sends his regards and best wishes to an actor or actress before their film is released to the public with fruits or harvest from his farm and his presence on social media is astounding.
Jr Ntr
...
A star in his own fashion. Widely recognised as a person who treats his fans' emotions quite seriously and serves them with food and affection whenever they come to meet him from a long distance and these instances set him apart from the conventional person everyone expects him to be and has earned a permanent place in the people who follow and love him.
...
' Nani Actor Nani (Naveen Babu Ghanta) is an adorable her >> Read More... '
...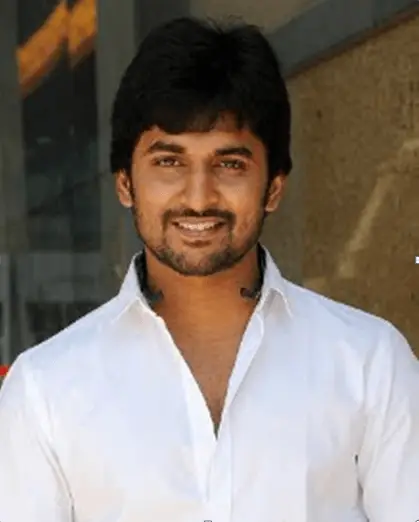 A mainstream actor of late and is termed as a natural star amongst the audience for his epic comedy and humorous acts. When floods and destruction took place in Andhra Pradesh in 2014, he was one of the first people to step up to the situation and donated appreciable amount of money to the cause. He is also known to participate in organisations assisting in fulfilling the wishes of patients with chronic diseases and remains a great human being to this day with an unflinching desire to help and entertain people in need.
...
' Ali Click to look into! >> Read More... '
A wonderful comedian, who established himself as an incredible actor with performances skyrocketing his image and of the film as well. He is known among the local villagers of his home town to be of great social service when the need arises or if he is free from any projects.
Raghava Lawrence Lawrence Raghavendra is a popular Choreographer, d >> Read More...
An actor turned director or vice versa. He is renowned for his work in helping poor patients afford health care services and treatments such as heart operations and cancer treatments. Other than this, he has done many other notable works but including them here would be a tiresome job both to you and us. Just know that, he is a different kind of personality in the industry.
Suriya Sivakumar Suriya Sivakumar is undoubtedly the biggest star i >> Read More...
A critically acclaimed actor. You might have seen his humble and approachable personality in the newspapers and social media. He is known in the Tamil industry as a caretaker of children deprived of education due to poverty and other issues. He along with his wife set up an organisation to sort out people with such traits and offer them assistance in terms of education and shelter. It even extends to treating elder people in dire need. A worthy attempt indeed we say.
' Chiranjeevi Click to look into! >> Read More... '
Known to the industry as Mega star, he also has a mega heart when it comes to the health care of the society. When he was slowly rising to prominence during his career, he set up a blood bank in his name so that used fans and other donors who wish to contribute to the collection of blood to be served at places wherever required.
' Rajinikanth 'Rajinikanth' is the name that is known in >> Read More... '
The most down to earth person in all of the South Indian industry. He has a massive fan base located in many parts of the globe and is always approachable to people who wish to seek his counsel and help and contributes most of his salary to charity and other philanthropic institutions so that his hard earned money could be of use to people who can reap benefits from it with regards to better hygiene and health prospects.
' Srihari Raghumudri Srihari was a magnificent actor born on >> Read More... '
An extremely talented supporting actor in the Telugu industry who rose to stardom by doing a wide variety of roles. He had a drastic change in his life after the death of his little daughter and then he along with his family started an organisation of sorts named after their daughter and started running and scouting for people with health issues, illiterate kids and are successfully making the society a better and a positive place for humanity to thrive in.