Well, here's a selection of different Tamil television shows that could enhance your morning brighter and pique your interest. You can watch every one of them at home. Here, you may experience the Tamil language's authentic culture and distinctive spirit.
1. Sundari
The novel's main character is Sundari, a woman from the lower middle class who lives in a hamlet and is frequently discriminated against and treated unfairly by the other villagers because of her dark skin tone. The rest of the novel is about Sundari's journey to overcome obstacles and realize her ambition of working in the metropolis.
...
The strong friendship between Chinrasu and his sister Thulasi is the subject of the film Vanathai Pola. They were tiny when their parents passed away. Their granny reared both of them. Chinrasu is searching for the ideal husband for Thulasi. The plot proceeds in this way.
3. Roja
It centers on an upbeat young woman who was raised in an orphanage. She encounters Tiger Manickam, her biological father, although they are unaware of one another's identities. Roja was reared in Shanthamoorthy's orphanage and gifted with a kind and charitable nature. The plot centered on the girl's emotions.
...
The narrative's protagonists are an affluent family consisting of a driver and a daughter. Meena and Sivasubramaniam are the couple's spouses. Mukhil, their son, was born. This television show's whole narrative revolves around the many connections and twists that all of the family members make with one another.
...
The tale's family of a young confectioner named Saravanan is the tale's subject. Saravanan lacks a solid education. His parents choose to arrange for his marriage. Saravanan's mother anticipates her future daughter-in-law to be a devoted and obedient wife. The narrative then starts.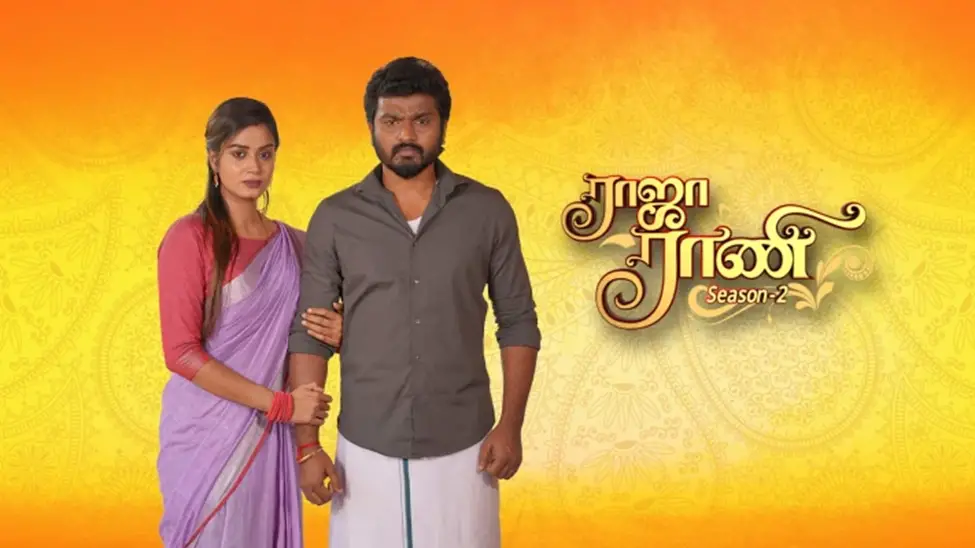 ...
6.
Bhoomika, a decent and upright person, wants to take care of her mother and sisters; in contrast, Varun, the spoiled son of a wealthy businessman, lives a carefree lifestyle. They meet by fate, and despite getting off to a bad start, they quickly fall in love. Thus starts their challenging but ultimately life-changing adventure.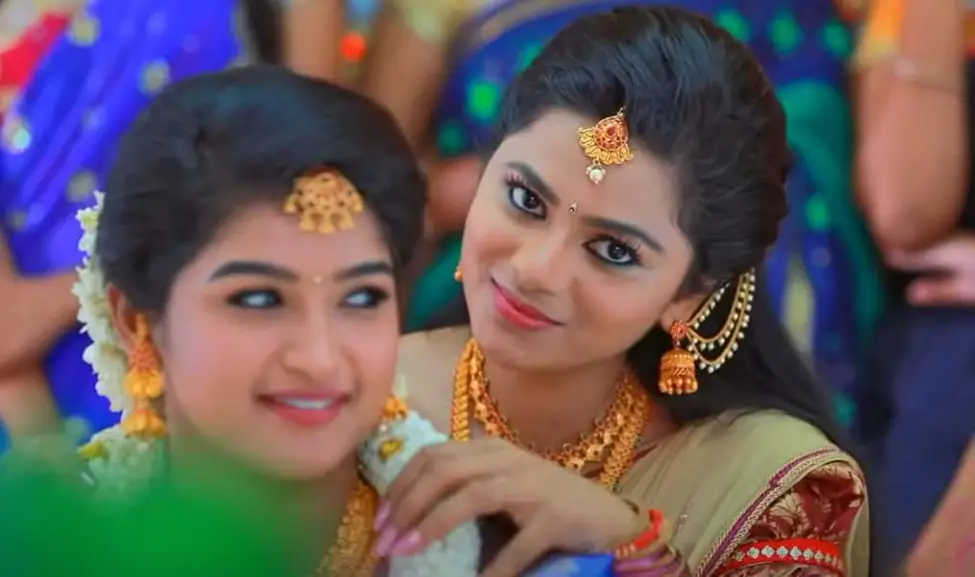 ...
7. Aruvi
Aruvi and Saraswati are two such ladies with qualities like  Engaging representations of their personalities, whose lives are the focus of this series. Aruvi is a courageous young lady. She directly expresses her ideas. She begins seeing Pugazh romantically. The beginning of their love tale.
...
8. Chandralekha
Lekha is born to Meena, while Chandra is born to Vasundhara. Each child leaves the hospital with a different mother, thanks to the assistance of a child-stealing gang. The rest of the novel focuses on Chandra and Lekha's development and problem-solving skills. One of the oldest television shows is this one.
...
9. Kayal
The only source of income for Kayal's family is her hard labor. Her younger sister's wedding, an uncle who wants to see her fail, and professional harassment are just a few of the challenges she must valiantly overcome in her life.
10. Baakiyalakshmi
Baakiyalakshmi A kind, loving mother, wife, and daughter-in-law is "Baakiya." She has three children from her marriage to Gopi Education is one of the basics of life. Everyone i >> Read More... nath "Gopi": Chezhiyan, Ezhilan, and Iniya. Radhika, his former fiancée, is raising her daughter Mayura alone while Gopinath is having an affair with her.