1) Sun TV
This channel is the most viewed Tamil channel all over the world. On 14 April 1993, this channel got launched. This is the first channel of Sun Group. Kalanidhi Maran is the founder and owns this channel.
2) 'KTV'
Kondattam is the word for the letter K in KTV. Another channel from Sun groups which is found by Kalanidhi Maran. In 2001, this channel got launched. It is a complete movie channel, telecasting only movies 24 hours.
3) 'STAR Vijay'
Vijay TV is the common name for this channel, owned by STAR India. This channel got launched as Golden Eagle Communication in 2004 later changed to STAR Vijay by 2001. This channel telecasts mixed shows on weekdays and HD quality movies on weekends.
4) 'Zee Tamil'
Spelled as Zee Tamizh, owned by Zee Entertainment Enterprises. This channel got launched in 2008. Mixed shows get telecasted in this channel.
5) 'Polimer'
Dubbing serials from Colors and Sony this channel reach on the top five channels according to the rating in BARC. P.V. Kalyana Sundaram is the founder of this channel. Polimer Media Pvt Ltd launched this channel in September 2009.
6) 'Jaya TV'
It is a Chennai based TV channel which got released in the year 1999. Jaya TV was the first client of HSA's, Hemant Sahai. This channel gets telecasted in many foreign countries. Telecasting many mixed shows makes this channel interesting.
7) 'Raj TV'
This channel is the part of Raj Network based in Chennai. The slogan reads "The People's Channel." Many entertainment shows telecasted for the people. Raj Networks launched this channel 21 years ago on 14 October 1994. This channel has a partnership with Colors for dubbing their shows in Tamil.
8) 'KALAIGNAR TV'
This channel was launched by Kalaignar TV (P) Ltd in September 2006. Based in Chennai, this channel telecasts many entertainment shows.
9) 'Discovery Tamil'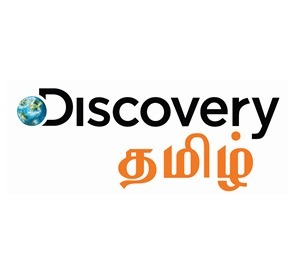 The tremendous response started getting to the channels when they began to telecast dubbed shows. So, Tamil Discovery got a kick start on August 15, 2011. Later it was carried by the Dish TV which reached a number of households.
10) 'Makkal TV'
'Makkal Tholai Thodarpu Kuzhumam' launched and promoted this channel on 6 September 2006. The leader of the 'Pattali Makkal Katchi', Ramadoss is the founder of this TV. The head-quarter of this channel is in Chennai.