For a private channel to be loved, the selective programs play a mandatory role in making that Channel more popular. The attention of the audience is dealt with the ratio of entertainment, that is, the same type of programs are found on all channels, what that is to make it with a unique difference, where Star Vijay holds a fame for its creativeness. Even for Star Vijay, the programs play the utmost level in deciding the best aspects. Like best of all can be found in this Star Vijay.
Following are those list of shows.
1. " Koffee With Dd Season 1 Koffee with DD is based on the Hindi show Koffee w >> Read More... ", " Koffee With Dd Season 2 Koffee with DD is a Tamil talk show. Star Vijay br >> Read More... "
...
This program is almost a hit of this decade, not just because of the celebrities, but the creativity resting in this program drew this a great success. Though a weekend program, this is worth of wait for that week. And even celebrities feel comfortable even in perking out the answers where they hide some in other media.
2. " Super Singer 1 Tamil As the name suggests, this reality show is been sp >> Read More... ", " Super Singer 2 Tamil Super Singer is a popular singing television reali >> Read More... ", " Super Singer 3 Tamil Super Singer is a popular singing television reali >> Read More... ", " Super Singer 4 Tamil Super Singer is a popular singing television reali >> Read More... ", " Super Singer 5 Tamil Super Singer 5 Tamil is a Tamil reality based tele >> Read More... "
...
This Singing stage has organised around several seasons which has identified great talents all around the world. Even the winners from this program are given chances for playback singing on Big screen. An encouraging gig for vocal talents, this program is!
...
3. -
An informative program is Neeya Naana. A statement can only be judged with differentiating points from different perspectives, as this Neeya Naana team found the best of topics to make a dare in giving a better understanding for the public, mostly the current scenarios will be the topic of the show.
...
4. Kings Of Dance The reality shows have been ruling the television >> Read More... -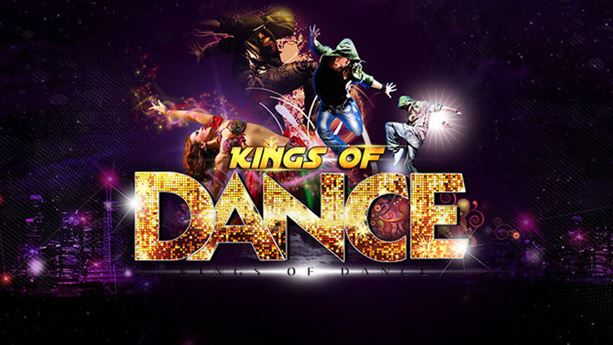 ...
This dance show has been starting its way from Jodi No.1, Boys Vs Girls, and Ungalil Yaar Adutha Prabhudeva with several seasons, these dance shows on Star Vijay was really a great hit and also gained a huge audience.
5. " Oru Varthai Oru Latcham Juniors Season 1 Oru Latcham Juniors Season 1 is a Tamil language T >> Read More... "
...
This quiz like program gives a bag of confidence to the young students, the real competition which needs a sound knowledge and practice in Tamil language makes it more interesting. Spontaneous flow of understanding draws the attention of people all around.
...
6. ""-
This cooking program is just that splendid among the fans of Star Vijay television. 'Venkatesh Bhat' is such talented in the making out the love-smelling recipes so that the dishes can be smelt over the screen, much attractive it looks and he prepares.
7. Kalakka Povadhu Yaaru-
A comedy show which has the title of best entertainer among all the other programs. The participants and the judge partnership make it go that well. Comedy is too an art, this is the motto of this show and brings more people to rock the big screen.
8. Adhu Idhu Edhu-
This weekend program was firstly hosted by ' Sivakarthikeyan Sivakarthikeyan is a stand-up comedian, actor, and >> Read More... ' which made it a complete fame, though he set his field over skies as an actor with all love from his fans, the program was later carried away by ' Ma Ka Pa Anand Ma Ka Pa Anand is a famous, entertaining Televisio >> Read More... ', where it is still loved the same way.
9. " Naduvula Konjam Disturb Pannuvom Naduvula Konjam Disturb Pannuvom is a game show an >> Read More... "-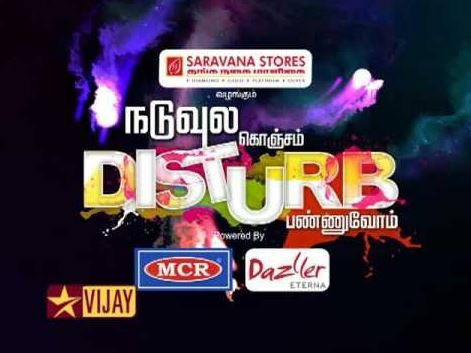 ' Balaji Bio coming soon... >> Read More... ' and 'Magesh', the hosts carry the entire program with hell lot of fun and laughter. The tasks and episodes of this make celebrities to enjoy it more, and thereby audience fall over it gradually.
10. Serials-
Last but not least, the serials are the utmost attraction of Star Vijay television. Especially, the night serials are the best from the audience view. "Saravanan Meenatchi Season 1", "" is such a famed serial and has got the most number of audience rather other serials including other channels. This above programs pave the way for love to Star Vijay among the crew.