Many Tamil actors become mainstream heroes after a big hit as a master cop. There have been several police movies featuring brilliant performances of actors as cops. We list the Tamil movies with awesome and memorable performances as cops in no particular order.
1. Kaakha Kaakha
Directed by Gautham Menon Gautham Vasudev Menon is known for his directional >> Read More... , this movie flick was the first biggest blockbuster and a milestone of " Suriya Sivakumar Suriya Sivakumar is undoubtedly the biggest star i >> Read More... "s career as Anbuselvan IPS. The movie is about the war between a set of 4 police officers and a drug-dealing gangster mafia.
2. Saamy
Set in Tirunelveli, the movie is about Aarusaamy ( Chiyaan Vikram Vikram is from the Tamil family. His father is Chr >> Read More... ) who struggles hard to get into the police force and rise through the ranks with several transfers and his war with local politicians. The lead actor makes a startling transformation from pretending to be a corrupt cop to fighting against the corrupt villains.
...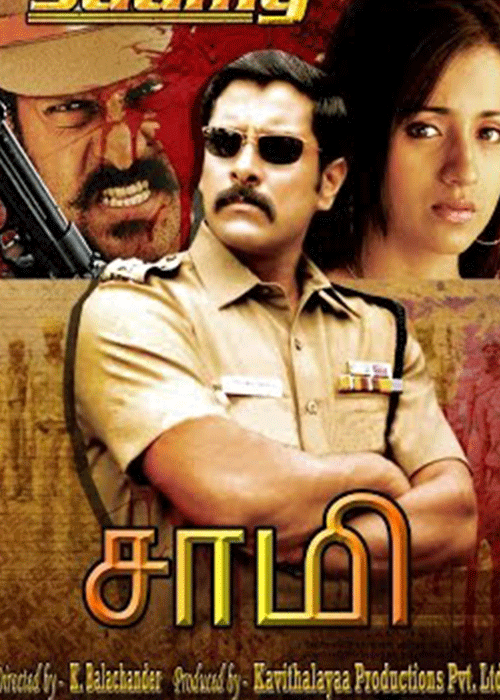 3. Vettaiyaadu Vilaiyaadu
...
It is a racy crime thriller where Kamal Haasan Kamal Haasan is the most versatile actor that Indi >> Read More... portrays the character of Raghavan IPS, who investigates a series of rapes and murders in the city and also continues in the US. This was the first movie to be shot in Super 35.
4. Singam
...
The movie is about a cop with the iconic hockey bat moustache named Durai Singam (Suriya Sivakumar) who is on a mission to avenge the evil politician. A beautiful balance of village and city characters and a steady mix of masala and niche technique makes this a worth watch.
...
5. Ku​ruthipunal
The cop who broke the stereotype that police offers should wear a moustache, at least in the movies. Kamal Haasan played in the role of Adhinarayanan, along with Arjun Sarja Arjun Sarja was born as Srinivasa Sarja. He is an >> Read More... to take on terror group in the country. Filled with iconic dialogues and classy actions, the movie brought a whole new perspective to police thriller genre.
...
6. Thanga Pathakkam
...
The character of S.P. Chowdhry played by Sivaji Ganesan The Honorable Mr. Ganesan was the second son in hi >> Read More... , became the benchmark with which any police officer would be compared to, in terms of being integral and upright. The movie is about the cop, balancing his job and family.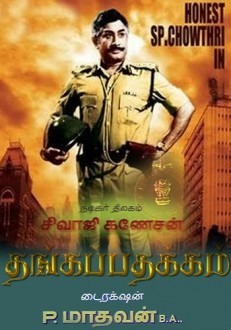 7. Moondru Mugam Please check back Serial story Coming soon... >> Read More...
If ' Rajinikanth 'Rajinikanth' is the name that is known in >> Read More... ' makes 3 roles in a movie, it is no surprise that the movie had a 250 day run at the box office. Rajinikanth also received best actor award from Tamil Nadu Government for his role as Alex Pandian Click to look into! >> Read More... in the movie.
8. Mankatha
Ajith Kumar Ajith Kumar is a prominent Tamil film actor, model >> Read More... 50th movie where he wore the salt and pepper look for his role as Vinayak Mahadevan. The movie revolves around betting in cricket and the big money involved. Though Ajith acts in a negative role, the initial sequence as police officer is an almost crazy festival for his fans.
9. Anjathe
Directed by ' Mysskin Mysskin was born on 20 September 1971. His languag >> Read More... ', this movie received credits for its technicality, expertise and performance of actor ' Narain Narain is a famous South Indian Actor who hails fr >> Read More... ' as Satya. The actors and the director of the movie received several awards for their performances.
10. Sethupathi IPS
No cop list is complete without a mention of ' Vijayakanth Born as Vijayaraj, he was known well as Vijayakant >> Read More... ' in it. Sethupathi IPS was one of the biggest blockbusters back in the 1990s, where the lead actor fights against the terrorists to save the country.