' Vijay As they always say, "it runs in the blood", the sa >> Read More... '
Vijay is one of those actors, who can leave you in awe, with the amount of energy he puts into his performances. With every movie, this actor gets better and improvised. There are too many performances to his credit, naming a few wouldn't do justice to his works. He started off with Tamil movies like, Vishnu, Once More "Once More" was a Telugu language TV show. The TV >> Read More... , and Love Today Click to look into! >> Read More... where his dancing skills were recognized only because of his stylish moves! Macarena Macarena and Appadi Podu Sun Music, is a leading Tamil Music Channel owned >> Read More... entered the Classic Dance Songs List. He added his own touch to the movies- Villu , Sura and Azhagiya Tamil Magan Azhagiya Tamil Magan is a reality show that airs o >> Read More... . Too much is not enough for this actor.
...
Prabhu Deva Prabhu Deva is one among the populous cinema perso >> Read More...
Undisputedly, one of the best Dancers India has ever seen. In fact, even the world! This Dancer-cum-Choreographer-cum-Director-cum-Actor has had the best of all he has been a part of. Hip Hop to Street Dance, Western to Indian Classical, constitutes his forte. The first Tamil movie, Prabhu Deva appeared in is Agni Natchatram. As a dancer, he performed in the song 'Raja Rajathi Rajan', and was applauded by the Tamil Audience. His status as a Dancer kicked off in the movie "Kadhalan"s song Muqala Muqabla which took the Bollywood Industry also by it storm. The songs, Chikku Bukku Rayile and Kay Sera Sera alongside Bollywood Dancing Diva Madhuri Dixit Madhuri Dixit is not just known as the also a smil >> Read More... made Prabhu Deva well-known to every household. Soon, he took up the profession of a choreographer, for which he won National Awards for Best Choreographer. Minsara Kanavu and " Hrithik Roshan Hrithik Roshan with his unimaginable dance moves i >> Read More... "s dance sequence in the movie Lakshya tops his list.
...
Raghava Lawrence Lawrence Raghavendra is a popular Choreographer, d >> Read More...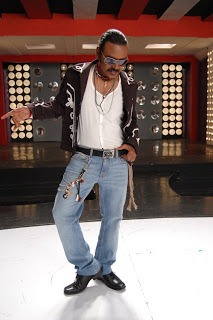 ...
He is a reputed choreographer of Tollywood. Raghava Lawrence is credited for the dynamics and fast paced steps. He started this trend in the movie Amarkalam's song Kaalam Kalikaam. He modified the old style dancing to suit the contemporary eyes. Teaming up with ' Rajinikanth 'Rajinikanth' is the name that is known in >> Read More... ' in Sivaji and Vijay in Thirumalai, Master Raghava won many hearts. Though as an actor, he has worked in meagre films, as a choreographer he spread his infectious dance in the movies "Muni", Pandi, Rajadhi Raja etc. Irumbukkottai Murattu Singham, his recent movie, is truly one of his best performances yet.
Aishwarya Rai Bachchan Aishwarya Rai Bachchan is a popular Indian actress >> Read More...
...
It is not unknown to many that the most beautiful lady of India has worked in films industries across states and even countries. Her elegance, graceful movies and mellifluous expressions make her a delight for the sore eye. Excelling the songs she takes up, the Tamil Industry would never deny that " Iruvar Iruvar is the weekend competitive reality show, wh >> Read More... " is the movie, were she got eyes rolling. Irumbile Oru Idhayam, Hello Mr. Ethirkatchia are some of the best in her kitty. In the mega blockbuster movie " Enthiran Click to look into! >> Read More... " alongside Rajinikanth, this blue eyed lady left no stone unturned. Dressed in a robot costume with lob hairstyle, this woman totally sets fire to the screen. Not overlooking the fact that in Bollywood, the performances she has given can never be forgotten!
''
...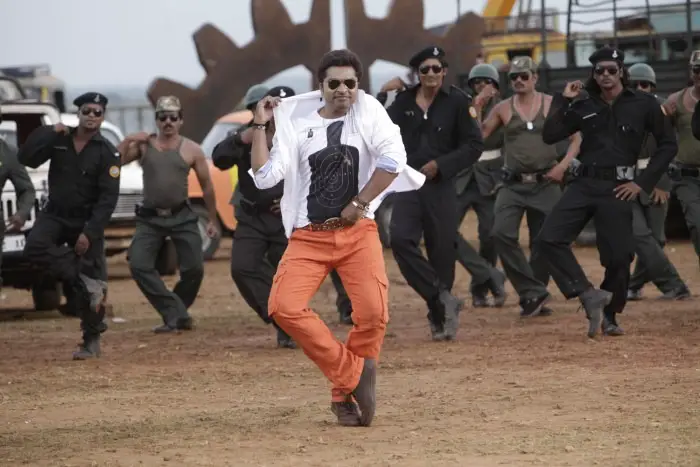 Also known as STR. He has started dancing in Tamil movies as a child. He is the finest and multi-talented actor of Kollywood. Movies like Kuththu, Saravana, and Dum made him an idol amongst youngsters. It was the movie Silambattam that STR gained the tag of a Dancing Star. 'Vechikkava', 'Where is the Party' are the songs to look out for. It is said that he performed in the Enthiran's audio launch in Malaysia on popular demand spontaneously which left his fans and the audience's mouths open.
...
Shriya Saran Shriya Saran, the timeless beauty, is a much loved >> Read More...
...
Shriya is a wonder of Tollywood first, then Kollywood. Though, she has her share of Bollywood films too. She is a graceful Kathak Dancer, as well as an expressive Kathakali Dancer. In the movie Sivaji, she showcased a variety of her dancing skills. In Kandasamy, the classical dancer bowled Kollywood with her Western style appeal. Vaaji Vaaji and Athiradi are few of her wonders.
' Dhanush This lanky superstar Dhanush is an actor from Tami >> Read More... '
Manmadha Rasa is the song which confirmed the actor's dancing capabilities in Kollywood. The actor was unwell and not a trace of it is visible in the power packed moves. It was his breakthrough! Thottu Thotu and Manaasu Rendum, in the movie Kaadhal Kondein, were the stepping stones in his career. Sullan and Pudhupettai are two of his dance hits. Padikkathavan and Uthama Puthiran are yet other two!
Bharath Srinivasan Bharath Srinivasan is a popular star in Tamil and >> Read More...
Those who follow Kollywood would never forget the movie Boys and Bharath's performance as an Actor and a Dancer. Trained as an Acrobat, this actor fuses it with the unique Kollywood style. Annakili from the movie " 4 The People 4 The People is a Malayalam television series. The >> Read More... ", a Malayalam movie was a big hit due to his performance. Pazhani and Arumugama are the proofs of his dance skills. It is believed that the actor has more to offer as a dancer, which is yet to be recognized.
' Nakul Nakul is an Indian film actor and playback singer. >> Read More... '
Nakul's dance was focused on as a dancer in the Tamil movie Kaadhalil Vizhunthen. Nobody can forget the song Nakka Mukka which brings up the energy of parties as well as the actor's energetic moves. His hidden versatility was revealed in the movies Maasilamani, and Kandhakottai can be the highlights of his dancing prowess.
This Bharata Natyam dancer is Kollywood crowd's favourite, who enjoys every bit of his dance. Co-Incidentally his first movie is Jayam which means Victory, showed everyone his star-struck dance. Deepavali, Thillalangdi with actress Tamannaah Bhatia Tamannaah Bhatia is a well known actress in Tamil >> Read More... , names a few. A lot is expected from this flamboyant dancer from his upcoming films.