1. S K Pottekattu
During a time when travelogues were not so popular, S K Pottekattu did a great job in converting it to a section in Malayalam literature. Winning a Kendra Sahitya Academy Award and a Jnanpith Award, S K was one of the best writers the Malayalam language ever produced.
2. Vykam Muhammed Basheer
He is the most famous writer in Malayalam. Novels and stories were so simple but with greater inner meaning. Basheer showcased the wrong beliefs and misconceptions inside the Kerala Muslim community through his books. Won many awards but recognized as people's writer.
3. M T Vasudevan Nair
M T is a strong film screenplay writer for some. For others, he is one of the best writers ever born. But in fact, he is an all rounder. Winner of Jnanpith Award, this legendary writer is one of the best writers not only in Malayalam but also in India. He is still active in writing and showing the younger generation the right path through his writing.
4. Thakazhi Sivasankara Pillai
Another legendary writer from Malayalam. This Jnanpith Award winning writer wrote many novels, many of them were converted into films and won many awards as well. His novels like "Chemmeen", "Randidangazhi" etc. were made into movies. Apart from the other writers in this list he gained the rare luck, as his works being converted into movies.
5. P Keshavadev
A social reformer, a writer, there are many roles for this Keralite. Keshavadev wrote many novels and short stories which largely focus on the social misconceptions and practices. He writes for plays as well. There is a Keshavadev Award in memory of Keshavadev.
6. Anand
Sachidanadan, popularly known as Anand, is one of the intellectual writers in Malayalam literature. His criticisms are so famous, which he released through his works. He won many awards including Kerala Sahitya Academy Award, Vayalar Award, and Odakkuzhal Award.
7. Uroob
Uroob is considered to be one of the progressive writers of the twentieth century. He with prominent writers of his period helped Kerala to look forward from its current misbelieves and misconceptions. With great skill in writing, he got many awards for his works throughout his lifetime.
8. Kovilan
Kovilan or V V Ayyappan is not only a writer but also a freedom fighter. By his experience as a fighter, he wrote many military stories making him a unique writer in the Malayalam literature. He had honored with Ezhuthachan Puraskaram for his lifetime achievementalong with many other prominent awards in Kerala.
9. Kakkanadan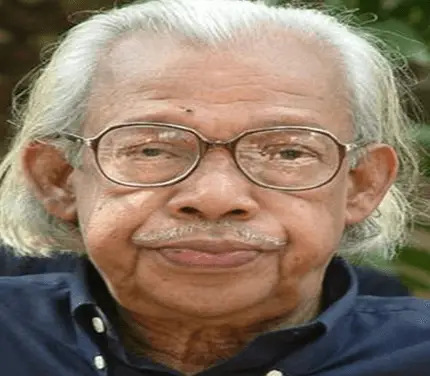 Kakkanadan mainly focuses on the modern ideas rather than the old concepts of Malayalam literature. This helped him to gain popularity among the masses and considered himself as one of the modern writers in the Malayalam language. He won many awards including a Kendra Sahitya Academy Award.
10. M Mukundan
Mukundan is one of the writers of our generation. He is known as "Mayyazhiyude Kathakaaran." Through his story he,showcased the dangers of modernization without looking the problems faced by the people in many of his works. His famous book includes "Mayyazhiyude theerangalil".