1. ' Lalitha Lalitha is an Indian actress and dancer, who is kn >> Read More... ', Padmini Ramachandran Padmini Ramachandran is a legendary actress who ha >> Read More... , and ' Ragini Story soon >> Read More... '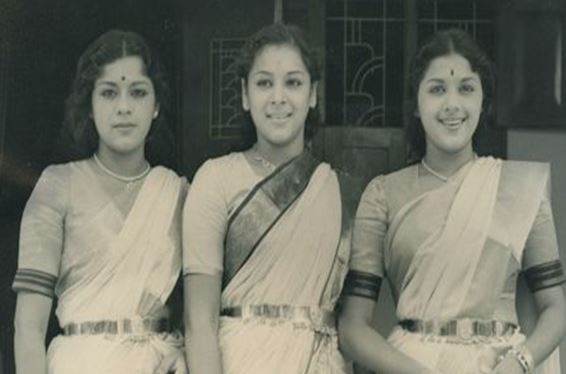 Popularly known as the "Travancore Sisters," this legendary trio is considered to be the very first successful in this category. They had performed in almost all the South Indian languages.
...
2. '', ' Kalpana Click to look into! >> Read More... ', and ' Urvashi Urvashi is the stage name of Kavitha Ranjini, a pr >> Read More... '
The very trio of our generation in Malayalam. This trio, especially Kalpana and Urvashi redefined the actress concepts with Kalaranjini have a decent acting past in her career as well.
...
3. Prithviraj Sukumaran Prithviraj Sukumaran is one among the bubbly actor >> Read More... and Indrajith Sukumaran Indrajith Sukumaran is a prominent film actor, who >> Read More...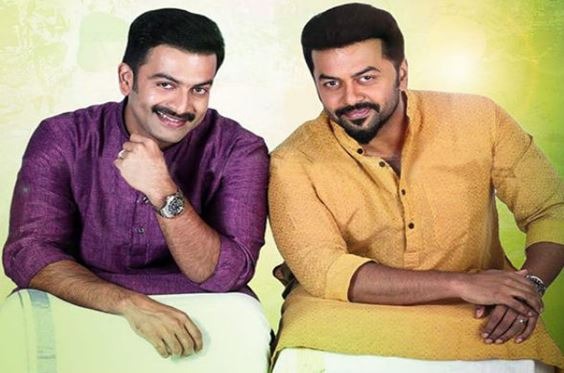 ...
Both are son's of ' Sukumaran Sukumaran is a notable Malayalam film actor and pr >> Read More... ', one of the noted actors of olden times. Coming from a cinema family, both Indrajith and Prithviraj have their own individual hits in their film career. Both actors acted in some movies over the years and most of them being super hits.
4. Shalini Ajith Kumar Shalini is a versatile actress, who is very popula >> Read More... and ' Shamili Widely known as Baby Shamili, Shamili is an actre >> Read More... '
...
Shalini and Shamili are the best duos when you consider only the child artists of Malayalam film industry over the years. Both of them have their successful pasts, and Shalini has some greater hits as the main actress in the film like ' Aniyathipraavu Story soon >> Read More... '.
5. Jose Prakash Jose Prakash was born on April 14, 1925 as K. Baby >> Read More... and Prem Prakash A well-known name in Malayalam movie and televisio >> Read More...
...
The best villain characters in Malayalam were highlighted by none other than Jose Prakash. His younger brother Prem Prakash comes into light as both a serial artist and film artist mostly focused on character roles.
...
6. Vineeth Sreenivasan Vineeth Srinivasan is known to the music industry >> Read More... and Dhyan Sreenivasan Dhyan Sreenivasan is the younger son of Malayalam >> Read More...
...
Both are sons of one of the talented actors in Malayalam, ' Sreenivasan Actor Sreenivasan is a Malayalam actor who had rul >> Read More... '. Vineeth Sreenivasan is an actor, director, and a singer. Meanwhile, his brother Dhyan is a new prodigy in Malayalam film industry as a youth actor.
7. ' Mammootty Muhammed Kutty Ismail Paniparambil is the original >> Read More... ' and Ibrahim Kutty Ibrahim Kutty is a famous actor from Kerala, and h >> Read More...
No other introduction needed for Mammootty, but his brother needs some introduction because he is mainly focused on Malayalam serials. He had appeared in some films, though.
8. Manju Warrier Manju Warrier is a South-Indian film actress, born >> Read More... and Madhu Warrier Madhu warrior was born on 5th July 1976 in Nager c >> Read More...
Manju Warrier is one of the top class actresses of our generation, and her brother had appeared in more than twenty films. He is now focused on cinema production.
9. Shammi Thilakan Son of the late actor Thilakan, Shammi Thilakan is >> Read More... and Shobi Thilakan Shobi Thilakan is an Indian actor who has primaril >> Read More...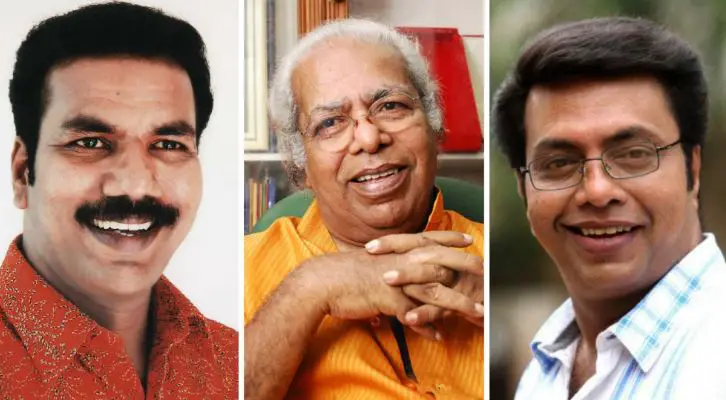 Both are sons of one of the best actors Malayalam ever produced, ' Thilakan Surendranatha Thilakan, more popularly known as Th >> Read More... '. Shammi Thilakan is mainly focused in villain roles over the years and is quite a common face in the new generation of movies. But his brother Shobi has only a little bit of films to his name.
10. and Prem Nawas Prem Nawaz aka Abdul Wahab is a Malayalam movie pr >> Read More...
Prem Nazir is the evergreen superstar of Malayalam cinema. His brother Prem Nawas had appeared in some Malayalam films and had his hands on production as well.