1. ' Dileep Dileep was born in Kerala as Gopalakrishnan Padman >> Read More... ' and Manju Warrier Manju Warrier is a South-Indian film actress, born >> Read More...
Their marriage was a dream come true like experience for all the fans watching Malayalam movies. But they divorced recently. Both of them have a child, and shortly afterward, Manju became active again on the screen.
2. 'Manoj K. Jayan' and ' Urvashi Urvashi is the stage name of Kavitha Ranjini, a pr >> Read More... '
Another star centered couple. But Urvashi's behavior wasn't a one goes along with Manoj, as reports say. They divorced after a few years. Both has a child.
...
3. 'Mukesh' and ' Saritha Saritha is a beautiful, sultry and captivating Ind >> Read More... '
...
Sarita and Mukesh were at their golden stage of acting when they decided to get married. But later it was proved that it wasn't a good decision taken by the two with Mukesh marrying ' Devika Devika was an Indian actor, who has other names as >> Read More... ' after some time.
4. ' Priyadarshan Priyadarshan Soman Nair is a famous Director, Prod >> Read More... ' and ' Lissy The ex-wife of Priyadarshan and a leading heroine >> Read More... '
...
The class director Priyadarshan and then actress Lissy was married at their respective golden times in their career. They together were in great shape during celebrity cricket league even. But things turned against them soon after.
5. Jagathy Sreekumar Jagathy Sreekumar, a famous Indian film actor know >> Read More... and ' Mallika Click to look into! >> Read More... '
...
Mallika Sukumaran and Jagathy Sreekumar married during their golden age in cinema but divorced later. Both found their respective love later, with Mallika marrying Sukumaran and their children Prithviraj Sukumaran Prithviraj Sukumaran is one among the bubbly actor >> Read More... and Indrajith Sukumaran Indrajith Sukumaran is a prominent film actor, who >> Read More... are two successful actors in Malayalam film industry.
...
6. Shanthi Krishna Versatile and talented, Shanthi Krishna is an actr >> Read More... and ' Sreenath Sreenath was a talented actor who has acted in man >> Read More... '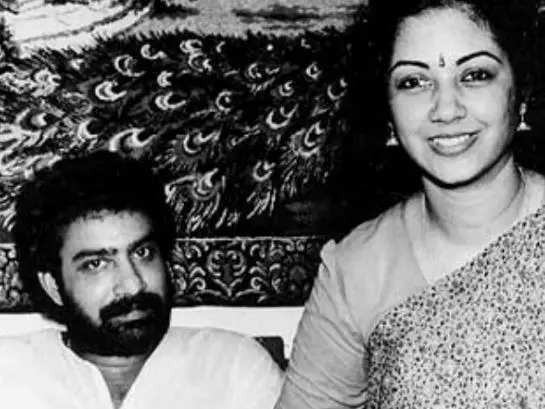 ...
Shanthi Krishna and Sreenath were mainstream cinema artists during the early 1980's. They married for long eleven years only to get divorced later.
7. 'Sathar' and ' Jayabharathi Bio coming soon... >> Read More... '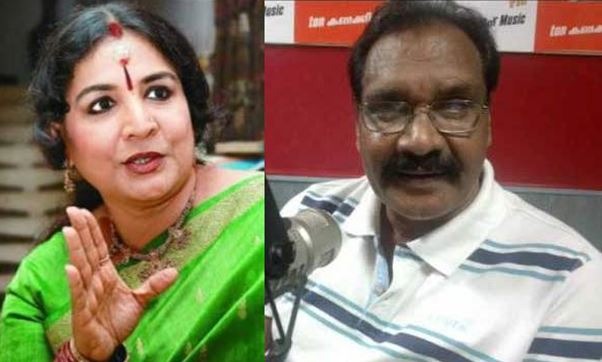 'Rathinirvedam' fame Jayabharathi was in their central spot during their marriage with Malayalam film actor Sathar. Their relationship lasted eight years
8 .' Raghuvaran Raghuvaran was an Indian actor and has given two a >> Read More... ' and ' Rohini Rohini is a multi-talented South Indian actress, d >> Read More... '
Both Raghuvaran and Rohini were top class cinema artists. But Raghuvaran's drug addiction affected their family life and his life. The reports say that they were divorced for the same reason.
9. Anil Kumar Anil Kumar was widely recognized in the India Film >> Read More... and ' Kalpana Click to look into! >> Read More... '
Another divorced couple of mid time Malayalam film industry. Kalpana divorced then director Anil Kumar. Their love starts from many film sets since they worked on many projects together. Kalpana later died in the year 2016.
10. Mukundan Menon Mukundan Menon is a Malayali actor. He has worked >> Read More... and Manju Pillai Manju Pillai famous for her comic role in Malayala >> Read More...
Both were top class serial artists. They individually have their own success to tell during their career. But couldn't lead a successive family life together.