1. Philomena
Actress Philomena was a comedy actress during her wonderful career in many films. But her movie career took a new height after her villain role in the movie " Godfather" as Anapparayile Achamma. The film was a gigantic hit in Malayalam film history, and Philomena, through her wonderful acting performance played a crucial role in its big success.
2. Shobana
" Manichitrathazhu" was an epic film ever made in Malayalam. It was a psychological thriller and talks about once obsession to certain things and how it may affect us through a little bit of horror. Shobana played the main character role, and it was of a villain nature. She made the character of Nagavalli one of the evergreen characters in Malayalam movie history.
"Body Guard" is considered to be the film which had the best climax in a Malayalam movie. A character that was in the shadows for the most of the story suddenly turns out to be a villain character is something that will make the audience awestruck. Mithra Kurian played the villain character in this movie that many movie fans won't forget her character's back stabbing in this film.
4. Annie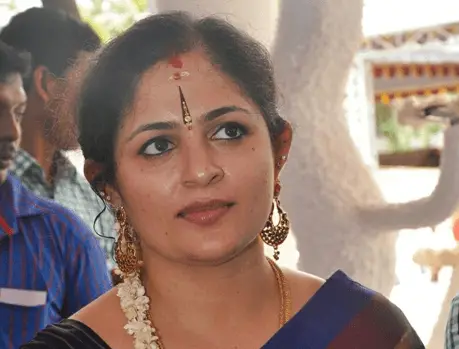 Unrequited love is a hurtful thing, and it can make you a devil as shown in the movie "Mazhayethum Munpe." The movie talks about a student played by Annie and her love towards her teacher. She is jealous of her teacher's true love and plays many wicked games which will later ruin her life. This was a hit film in the 90's and gave Annie her space in the Malayalam movie industry.
5. Urvashi
Urvashi is a wonderful actress and proved that on many occasions. Her particular role in the film "Thalayanamanthram" as Kanchana was a little bit villainous in nature. She is having ego and jealousy in abundance.
6. Sukanya
Many films released during the mid 90's were focusing on after marriage life and how it can change a woman. The film " Amma Ammayiamma" portrays a woman, played by Sukanya, who is from a very middle-class family one day married to a rich guy, and how her new lifestyle is changing her.
7. KPAC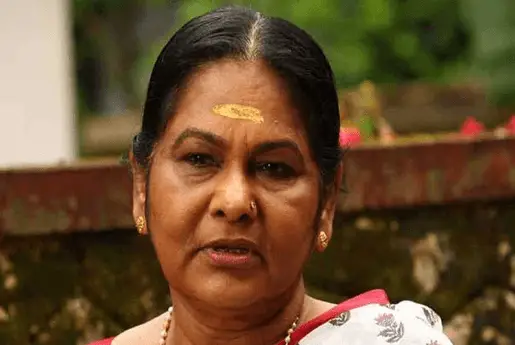 Lalitha "Aadyathe Kanmani" was a film that talks about her a mother, who is obsessed with having a boy grandchild rather than a girl. KPAC Lalitha acted the role of the grandmother in this film and was a sarcastic one in nature.
8. Meenakshi
Horror movies in Malayalam are filled with female villain characters. In the film, "Vellinakshatram" character played by Meenakshi is a ghost and is looking for her revenge. The movie is taken in such a way that she is the main lead and also as a villain character.
9. Divya Unni
Another horror movie and character to put into this list. Divya Unni played the role of a spirit-infested woman in this movie which was released back in 1999.
Detective films also comprise of female villain roles. "Nerariyan CBI," a film which was released back in 2005, released with this twist, as the main criminal in this movie is a female lead played by Bindu Ramakrishnan.