We are anxious to know what the next release of our favorite stars is. And we are also  very eager when our favorite star's film releases. Sometimes, lot of hype is created for the movie and this will work in favor of it or the opposite. Having said that, certain actors acted in more than two films a year, thereby showing their prolific nature.; some acted in around 6 movies too. Now let's see some of the Kannada lead heroes and heroines who had more than two releases in a specific year.
' Yash Yash alias Naveen Kumar Gowda is a popular star of >> Read More... '
...
Yash had indeed come a long way and has now established himself as one of the bankable stars of Sandalwood. His journey from television to big screen is something commendable. His real name is Naveen Kumar Gowda and he is undoubtedly one of the reigning stars of Kannada cinema now. Many of his films have done wonders at the box office. He had five successive blockbusters at one point and the film fraternity embraced him with open arms. In 2012, he had three releases namely Lucky, Jaanu and Drama. Some films did well mainly due the youth fan following of this talented actor.
' Radhika Pandit Radhika Pandit another example of a home grown act >> Read More... '
...
Radhika Pandit is one of the most sough actresses of Kannada cinema, thanks to her onscreen appeal and acting prowess. She was also into television industry before entering films. She has three Filmfare Awards to her credit and she is called as the hattrick heroine since she received three Filmfare Awards continuously, that too in a very short span. Radhika, who once confessed that she wanted to become a teacher, has found a safe place for herself in tinseltown. She had a superb year in 2012 since 6 of her films including Alemari, Breaking News Breaking News is a Pakistani TV show made in 2023. >> Read More... , Addhuri, 18th Cross, Sagar, and Drama were released. Reports state that Addhuri and Drama received rave reviews and were also commercially successful.
' Sudeep Sanjeev Sudeep, known by the short name, Sudeep is >> Read More... '
...
Sudeep is a multitalented artist in Kannada cinema. He has tried his luck in direction, production, screenplay writing, television anchoring apart from acting. He is also one of the most sought after voice over artist of Sandalwood. He has been in the industry for over 2 decades and is still going strong. In 2010 he had many films that were released including Rann, Just Maath Maathalli The maximum numbers of the fans are attracted towa >> Read More... , Mr. Theertha, Kiccha Huccha Click to look into! >> Read More... , and Veera Parampare.
'Darshan Thoogudeep'
...
Darshan made his entry into Sandalwood after working in tv shows. He has been associated with several hit films both in terms of critical acknowledgment and box office success. In 2003 he had many movies released including the blockbuster Kariya that ran for over 675 days in Karnataka. Laali Haadu, Namma Preethiya Ramu, Annavru,Daasa etc. were the other films of Darshan released in 2003.
...
Shiva Rajkumar Shiva Rajkumar is the populous Kannada actor, who >> Read More...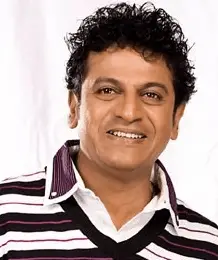 ...
Shiva Rajkumar is a multi-taletned Kannada actor and he is active in the industry for over three decades. He has endeavored in over 100 movies. He has donned variety of roles and has got several awards.
The year 1995 was very prolific for him since six of his films were released. Gadibidi Aliya, Savyasachi, Om, Mana Midyithu, Samara, Dore were the six films. Om went on to become one of the greatest hits of Kannada cinema and has a cult following. Mana Midiyuthu was the 25th venture of Shiv Rajkumar.
' Divya Spandana Divya Spandana, born on November 29, 1982, known >> Read More... '
...
Since her debut in 2003 with the Kannada film Abhi, Ramya has travelled a long way. She was considered the Golden Girl of Kannada cinema. She mesmerized the Kannada audiences with her terrific performances. During the year 2011 she had three releases comprising Sanju Weds Geetha, Dandam Dashagunam, and Johny Mera Naam Preethi Mera Kaam. Sanju Weds Geetha was a great success at the box office and Ramya's performance was highly praised. She went on to win various awards for this film. In 2010 she worked in Just Math Mathalli, Kiccha Huccha, and Jothegara.
' Haripriya Shruthi is the original name of Haripriya, who is >> Read More... '
Haripriya, who is a Bangalore-based artist, is one of the most sought after actresses of Kannada cinema. The success of Ugramm took this actress to a different level in Sandalwood. She made her Kannada debut with the movie Manasugala Maatu Madhura during 2008. 2015 was a prolific year for this bubbly actress; four of her movies were released including Ranna, Bullet Basya Click to look into! >> Read More... , Ricky and Rana Thantra. Reports state taht Ranna was a success at the box office. Rachita Ram Rachita ram is a Kannada film and TV actress who m >> Read More... was the main heroine of Ranna and Haripriya was the second heroine.
' Ganesh Ganesh is an Indian actor and a producer who predo >> Read More... '
Ganesh has tried his luck not only in acting but also in television anchoring and film direction. He too started his career with television and later became one of the most demanded actors in Kannada cinema. He had many releases in several specific years; in 2016 three of his movies including Style King Click to look into! >> Read More... , Mungaru Male 2, and Zoom were released. Even in 2009 he had three releases including Ullasa Utsaha Story Soon >> Read More... , Maleyali Jotheyali, and Circus. Malelyali Jotheyali was a superhit according to reports and garnered him the Filmfare Award for Best Actor.
' Diganth Diganth is one of the sizzling male model-turned-a >> Read More... '
Diganth is one of Sandalwood's handsome actors. He started his career with the 2006 movie Miss California. In 2009 he had Manasaare, Housefull, and Malebille released. Manasaare was appreciated by the critics and was a success at the box office. In 2011 he had Jolly Boy, Mr. Duplicate, Lifeu Ishtene, Putra, Taare, and Kaanchana released. Lifeu Ishtene was a success at the box office as per reports and received rave reviews from critics. The film also went on to bag many awards.
' Aindrita Ray Aindrita Ray is a prominent Kannada actress, who h >> Read More... '
Aindrita Ray debuted with the Kannada film Meravanige. She went on to act in several commercially profitable films. She is one of the top actresses of Sandalwood. Since 2009-2011 atleast three of her films were released per year. Manasaare was one of her best films and was one of the greatest hits of 2009. Critics also praised the movie. She even went on to get a couple of awards for this film. For Veera Parampare of 2010 she was nominated in the category of Best Actress award of Filmfare. The 2011 venture Paramathma fetched her the SIIMA award for Best Actress in a Supporting role.