Kannada film industry is producing several talents and each actor has proved his mettle through good works. Some are in the industry for a long time and have entertained the audiences with their exemplary skills. Now let's see the top ten Kannada actors of 2016.
10. ' Diganth Diganth is one of the sizzling male model-turned-a >> Read More... '
...
Having started his profession as a model, Diganth's first Kannada endeavor was Miss California in the year 2006. Pancharangi, Gaalipata, Parapancha etc. are some of the commercially successful movies of Diganth. Parapancha was released in January 2016.
9. Rakshit Shetty Rakshit Shetty is a Kannada film actor and directo >> Read More...
...
Rakshith Shetty wears multiple hats including acting, directing, lyrics writing, and screenwriting. Though an engineering graduate he forayed into film industry due to his intense liking for it. Simple Agi Ondh catapulted him to fame. He also directed and acted in the film Ulidavaru Kandante. Ricky and Godhi Banna Sadharana Mykattu are the films of Rakshith Shetty released in 2016 and both were successful.
8. Duniya Vijay Vijay aka Duniya Vijay is an actor of Kannada cine >> Read More...
...
Vijay, fondly called as Duniya Vijay, kickstarted his career as a junior artiste. He is known for his action-oriented roles. Most of his films were a success at the box office. Junglee, RX Suri Click to look into! >> Read More... , Jayammana Maga are some of his commercially successful films. He didn't have any release in 2016.
7. ' Ganesh Ganesh is an Indian actor and a producer who predo >> Read More... '
...
Ganesh is not only an actor but also a television host and producer. Chellata was his debut film in Kannada and Mungaru Male was a milestone in his career. Fondly called as the Golden Star, Gaalipata, Hudugaata, Aramane, Circus, and Shravani Subrahmanya are some of his profitable movies. Style King Click to look into! >> Read More... , Zoom, and Mungaru Male 2 are his 2016 endeavors.
...
6. Upendra Rao Upendra Rao is an Indian actor, who was born on 18 >> Read More...
...
Upendra is a multi-talented artist; he is an actor, producer, lyricist, screenwriter and director. The cult movie Om was directed by him. Upendra is his debut movie as an actor and Uppi 2, Kutumba, and Gokarna are some of his famous endeavors as an actor. Kalpana 2 is his 2016 venture.
5. Shiva Rajkumar Shiva Rajkumar is the populous Kannada actor, who >> Read More...
...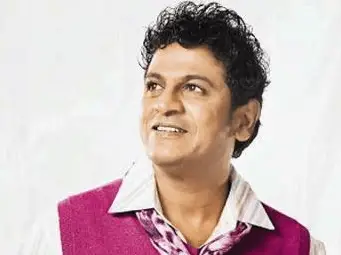 Shiva Rajkumar is not only an acclaimed actor, but also a producer and anchor. Anand was his debut movie and he is called the Hat trick hero since all his first three films set the cash registers ringing. He has been in the industry for a long time and Ranaranga, Janumada Jodi, Jogi, Shivalinga, and Vajrakaya are some of his commercially successful movies. He has also a Doctorate to his credit for his immense contribution to Sandalwood. His 2016 endeavors are Killing Veerappan Click to look into! >> Read More... , Shivalinga, and Santheyalli Nintha Kabira Click to look into! >> Read More... .
4. 'Darshan Thogudeep'
Darshan dons the roles of actor, distributor, and producer in Kannada film industry. He had a tough time reaching this celebrity status. Majestic was his first Kannada movie which was successful. Kalasipalya, Gaja, Chingari, Arjun, Jaggu Dada Click to look into! >> Read More... (released in 2016) are some of his profitable ventures.
3. ' Yash Yash alias Naveen Kumar Gowda is a popular star of >> Read More... '
Having initially appearing in tv serials and theatre plays, Yash is a star to reckon with in Sandalwood now. Jambada Hudugi is his debut Kannada film and Moggina Manasu, his second movie, earned him the deserved name. Lucky, Jaanu, Raja Huli, Googly, Masterpiece, and Mr. and Mrs. Ramachari are some of his blockbuster hits. He didn't have any release in 2016.
2. ' Sudeep Sanjeev Sudeep, known by the short name, Sudeep is >> Read More... '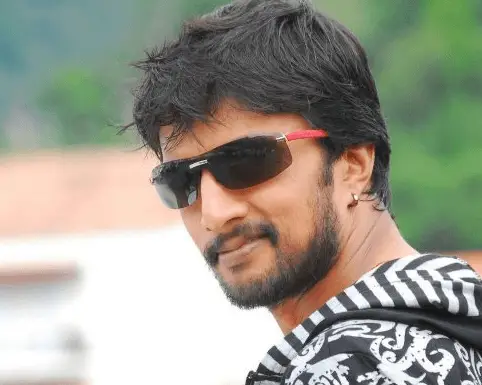 There are many mutli-talented artists in Sandalwood and Sudeep is one such artist. He is not only an actor, but also director, producer, screenplay writer and anchor. Sparsha was his debut movie and some of his best portrayals are in My Autograph Click to look into! >> Read More... , Huccha, Kiccha, Veera Madakari Click to look into! >> Read More... , Maanikya and Ranna. Kottigobba 2 is his 2016 release.
1. 'Puneet Rajkumar'
Puneet Rajkumar has in him what it requires to be a superstar. Known fondly as Power Star of Sandalwood, he is also a playback singer and television host. He is equally famous as his brother Shiva Rajkumar. He has started his career as a child artist and proved his mettle with several films. Aakash, Milana, Vamshi, Paramathma, Chakravuyha (released in 2016), Hudugaru, and Rana Vikrama are some of his hit films.
We hope these talented actors continue to charm us with their outstanding acting skills.