Item songs are very important for attracting audience to a movie in this generation. It is like the icing on the cake. However amazing the movie is, an item song will bring much more audiences to the theaters. Many actresses featured in many item songs including other language actors. Go on people, party hard with the following item songs!
1. Yakka Nin Maglu
This song is composed for the movie " Victory". Ragini Dwivedi is the item girl in this song. Starring Sharan in the movie, the film is directed by Nanda Kishore. The movie got released in the year 2013.
2. Oorigoble Padmavathi
Composed for the movie "Johny Mera Naam Preeti Mera Kaam", this song is the most famous among all the Kannada item songs. It stars Duniya Vijay, and the actor turned politician Ramya. This movie was released in the year 2011.
3. Naa Boardu Irada Bussanu
Featuring the Kaanta Laga fame girl, Shefali Zariwala, this song was composed for the famous film " Hudugaru". It stars Puneeth Rajkumar, Srinagara Kitty, and Yogesh. This movie was directed by K.Madesha in the year 2011.
4. Gunturu Gunturu
This song was composed for the movie " Arjun" which starred Darshan in the lead role. The song starred Meera Chopra and Darshan. This became the most popular item song of its time.
5. Y Y Y Y Feeling Shy Shy
This song was composed for the movie " Power" which starred Puneeth Rajkumar. This is a remake of the famous Telugu film " Dookudu". It was directed by K.Madesh. It was released in the year 2014.
6. Sunday Banthu
Sunday Banthu is an interesting item song composed for the movie "Plus". It stars the eight-pack king Chetan Chandra and the Lucia fame heroine Sruthi Hariharan. Though this movie was not so successful, this particular song hit the box-office hard.
7. Sesamma
Sesamma is a very famous song in Sandalwood presently. This is mainly because it features the famous " Sunny Leone". This song is from the movie directed by " Prem". Prem is known to get other language actresses into Sandalwood. Again, he has proved it right by bringing Sunny Leone into Sandalwood.
8. Mandya Gowdru
This song was composed for the movie "Thale Bachkoli Powder Haakoli". It stars Vikram and Nikita Thukral in the lead roles. It is a new Kannada movie which released in 2016.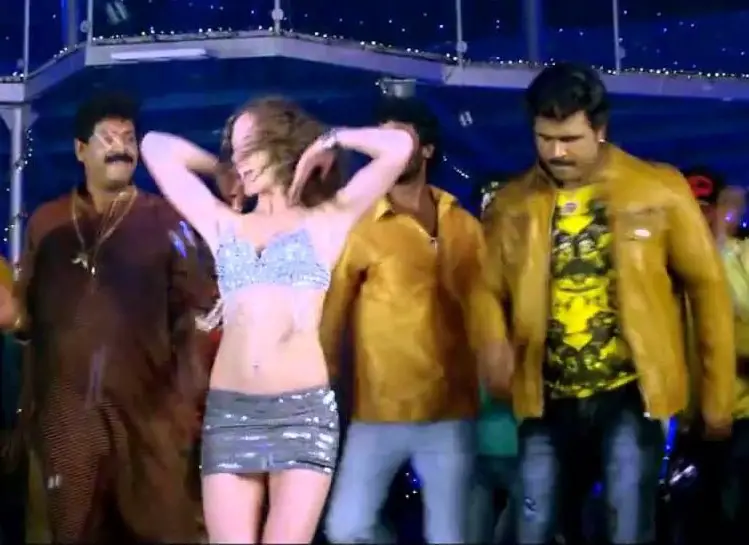 9. Rathri Yella
This movie was composed for the psychological thriller movie "Aarakshaka" in the year 2012. It was directed by P.Vasu. The song stars Upendra and Ragini Dwivedi. The movie earned many positive reviews.
10. Hey Bhai
This song was composed for an underworld-based movie " Madamakki". The music was given by J. Anoop Seelin. It was released on 14th May 2016. It has got a good response in the theaters. This song is sung by Archana Udupa.