We all have different pleasures in our lives but honestly nothing gives the fulfilling feeling as a sumptuous food. A good food is a simple way to a person's heart. Well, our Sandalwood celebrities too have their own preferences as far as food is concerned. And now let's take a look at some of these celebrities and their gourmet love.
1. Who doesn't prefer a Keralite food? The aviyal,kaalan,olan, and puttu just make our mouths water. And Bhavana Menon,who is a Malayali by origin, is a self-confessed foodie. She is all for most of the Kerala recipes and sea foods. She also likes jack fruit chips and pappadam.
...
2. Well, the Hyderadi Biriyani will be the favorite of atleast 5 people out of 10…agree? The pretty Catherine Tresa Catherine Tresa was born in Dubai. She could neith >> Read More... loves Indian food especially the delectable Hyderbabadi Biriyani.
3. Well, some celebrities are just satisfied with simple food. Yes, Divyana Spandana aka Ramya is fond of Lemon rice and she would love to eat it in her free time.
...
...
4. And Hyderabadi Biryani has found its place another time. The gorgeous Nayantara loves Hyderabadi Biryani and also Chinese food.
...
5. Any Indian cusine…this would make the day for Nikita
...
6. Pooja Gandhi Pooja Gandhi is a famous actress in the Kannada fi >> Read More... has a varied taste when it comes to food. She loves Italian Pasta, Indian cuisines, Chinese dishes, Pizzas etc.
...
...
7. Pranitha also falls for Hyderabadi Biriyani. However, she doesn't hold any grudge for other Indian cuisines!
8. Radhika Pandit Radhika Pandit another example of a home grown act >> Read More... opts for a south Indian breakfast and her ideal ones are Idli and Poha. She also likes some crepes, pancakes, cereals, and dishes made of cauliflower, potatoes and lady finger.
9. Shiva Rajkumarseems to be satisfied with Ragi Roti and Cabbage Palya.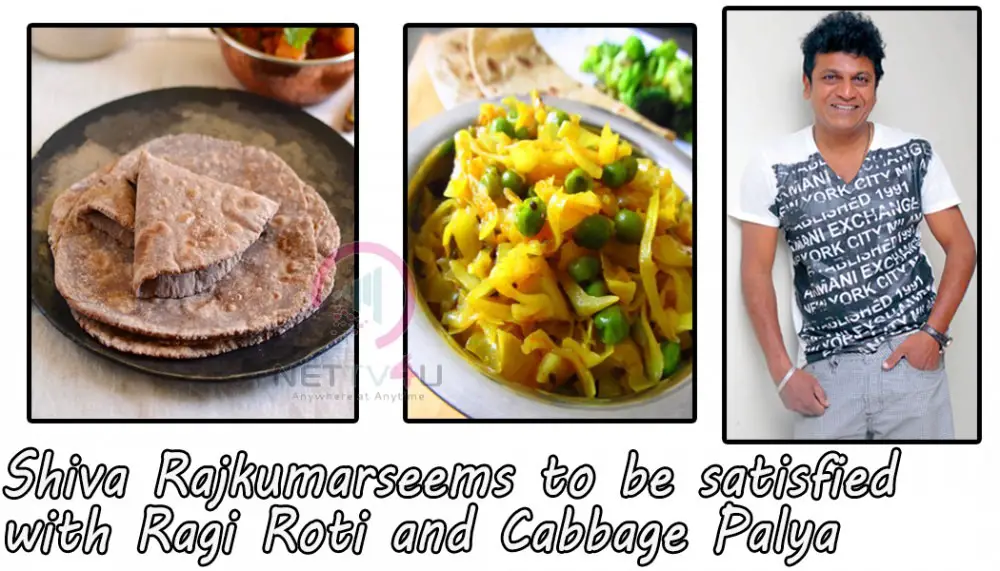 10. Well Sudeep is not a big foodie and he is satisfied with ragirotis, dosas and chappatis. A vegetarian palya is also his preference
11. Veena Malikis all for Indian and Pakistani dishes.