So, you thought being a celebrity is easy? Just wearing attractive clothes and attending a few award shows is all that it takes to become a famous star? Give a few interviews, talk about some recent events and boom! Is your work done? And acting, WHAT IS IT!? Tell me honestly; that's what you thought right? That acting doesn't require any effort. A little bit of hard work, a large hand of luck, and your life becomes easy. But no, my friend. Being a star isn't as easy as it sounds. No doubt, the life of a celebrity is full of all kinds of luxuries, but the tedious amount of labor that goes into making of that image doesn't have a comparison with anything. A famous personality has lots of followers. And whatever they say, people follow it blindly. Sometimes, the things said by them can touch people's hearts, while in some situations, they can be the most stupid people you could have ever come across. So today, we present to you the top 20 times celebs came into the limelight when they unintentionally came across as dumb.
1. Alia Bhatt Alia Bhatt is a trendsetting actress from Mumbai, >> Read More...
...
She has been the actress who has been in the news for her not-so-intelligent replies. Be it in a talk-show or for making a self-mockery video, Alia Bhatt has always come across as 'Dumb'. One such example is when she ended up saying "Prithviraj Chauhan is the President of India," on the talk show, Koffee With Karan.
2. Ameesha Patel Ameesha Patel was born on 9th June 1975. She is an >> Read More...
...
She was last seen in ' Shortcut Romeo Click to look into! >> Read More... ', a Tamil remake of the movie 'Thiruttu Payale'. But recently, she made news when she landed in an online Twitter war with actor Kushal Tandon Kushal Tandon is a famous Indian model and Hindi s >> Read More... . She vented out on him on the social networking site, Twitter. Kushal took to the social media platform to accuse her of not standing in respect to the National Anthem. To this, she said that Kushal needs to be slapped. She couldn't get up because of the monthly problem ever girl faces and getting up would have caused a heavy flow of blood on the theater ground. And with that followed a series of tweets which garnered the eyes of the public.
3. Alok Nath Alok Nath is an Indian television and Bollywood fi >> Read More...
...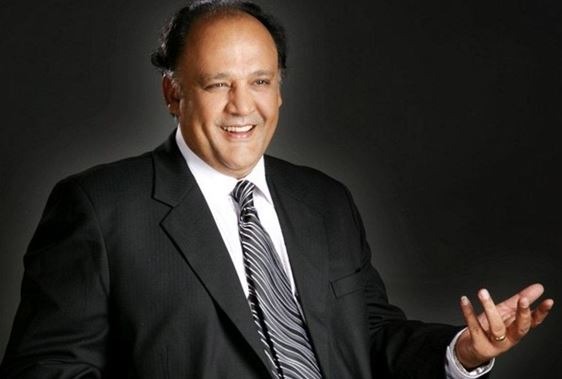 Known to play the role of a father in almost every project, Alok Nath has a very 'fatherly' and 'sanskaari' image. But all hell broke loose when he responded: "Jail the Bitch" to Kavita Krishnan's tweet on Prime Minister Narendra Modi's initiative #SelfieWithDaughter.
4. Vivek Oberoi Vivek Anand Oberoi's birth was on 3rd Septembe >> Read More...
...
Popularly known to get into small troubles with actor-cum-ex-boyfriend of the famous beauty Aishwarya Rai Bachchan Aishwarya Rai Bachchan is a popular Indian actress >> Read More... , Vivek has always had his share of the limelight. But the statement in which he actually compared his performance as 'Kaal' was on par with that of Heath Ledger's ' Joker Joker was a Tamil TV special which was aired on ZE >> Read More... ' in Batman, grabbed a large number of eyeballs. He had portrayed the role of Kaal in the movie ' Krrish 3 Click to look into! >> Read More... '.
...
5. Anu Malik Anu Malik is considered as one of the most famous >> Read More...
...
Known to have given hits like 'Tumse Milke Dil Ka Hai Jo Haal' from the movie ' Main Hoon Na Click to look into! >> Read More... ' and ' Baazigar Click to look into! >> Read More... O Baazigar' from the film 'Baazigar' to name among a few, he has been renowned for his singing. Also known for his not-so-working brain-to-mouth filter, he has made some silly remarks in the past. One example proving the same is when he said that women throw themselves at him whenever he goes abroad. But as a good man that he is, he doesn't believe in the concept of one-night stands or flings.
6. Rakhi Sawant Rakhi Sawant, the well-known drama queen of the In >> Read More...
...
Now, who doesn't know this lady? Always known to grab limelight through some or the other gig, she comes across as a bold-in-a-silly-way. On the concept of the show 'Satyamev Jayate' which was a huge success, Rakhi voiced her opinion. She said that the directors of the show had stolen the concept from her show 'Rakhi Ka Insaaf'. Such statements surely back her attention-seeking personality.
7. Kareena Kapoor Khan Kareena Kapoor is a super hit actress working in I >> Read More...
Popularly called 'Bebo' in B-Town, she has given us some mind blowing movies like ' Jab We Met Click to look into! >> Read More... ' which had become the most-watched and loved movie by the young generation. Known to be classy and very fashionable, Kareena is loved by many. But the most loved people sometimes do end up speaking things which are either outrageously hilarious or dumb. Kareena did both when she said that her role for the movie 'Main Prem Ki Deewani Hoon' is a deep role and no actress has essayed such a deep role in the last 10-15 years.
8. Sonam Kapoor Sonam Kapoor, Daughter of Anil Kapoor and model Su >> Read More...
She needs no introduction. Known to speak whatever she genuinely feels, and a fashion icon for young girls, Sonam has always been in the limelight for her amazing dressing sense and comments. Her statement in which she preferred beauty over talent clearly shows some issue in her brain to mouth filter. She said that one is considered a good actor if they aren't good looking. Really, Sonam?
9. Abhishek Bachchan Abhishek Bachchan, or Abhishek Srivastava, is a ve >> Read More...
We all know he didn't have as good a luck as his father, , in the Bollywood industry. Although he has given quite a few hits, despite that, he failed to create a lasting and foot-setting impression in the eyes of the public. His statement in which he actually compared his and Uday Chopra Born on 5th January, 1973, This actor is the son o >> Read More... 's partnership in ' Dhoom Click to look into! >> Read More... ' with that of Batman and Robin, was rather a bold statement to make.
10. Hema Malini Hema Malini is perhaps the only dream girl of the >> Read More...
This veteran actor has been known for her amazing dancing and acting skills. Still known to be the ' Dream Girl Dream Girl is a drama based Indian show that runs >> Read More... ' of the big screen, she has said some rather repulsive statements in the past. One such statement in which she said that the widows living in Vrindavan have a bank balance, nice beds to sleep in, good income, but they beg because it has become their habit, was an eye-opener. Looks like she hasn't lived the days of those ladies ever in her life.
11. Bipasha Basu Bipasha Basu, born in January 7,1979 in Delhi, is >> Read More...
She is one such actress who has blown our minds away with her hotness many times. An actress who is also a fitness freak, she recently took away the limelight when she got married to the heartthrob of the nation, Karan Singh Grover Karan Singh Grover is a famous Indian actor who is >> Read More... . But that doesn't stop her from saying dumb statements. On being asked who started the Olympic Games, she says, "I think Adolf Hitler started it." So much for being a beauty with brains.
12.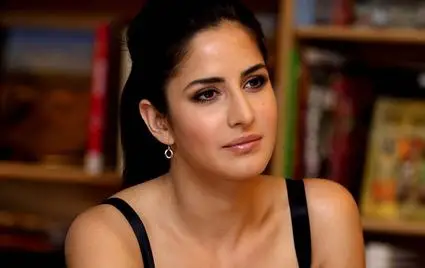 Katrina recently grabbed several eyes for her amazing abs and her dance in the song 'Kaala Chashma'. Launched by Salman Khan Salman Khan is a very famous Indian actor and a pr >> Read More... in the film industry, Katrina has had a roller coaster journey with respect to her movies. In one encounter with media, where a reporter asked her when would she get married, she replies, "I will get married once I get the National Award." Umm.. Katrina, you could have just said NEVER!
13. Varun Dhawan Varun Dhawan, a new comer entered Bollywood with h >> Read More...
Okay. So we all know what blunder we did by watching ' Dilwale Click to look into! >> Read More... '. But hearing the statement which actor Varun Dhawan had made on a promotional event for 'Dilwale' is something of another level. He compared his movie with the super-hit blockbuster ' Inception Click to look into! >> Read More... ' saying that Dilwale has a similar plot, story and is logical with lots of twists and turns. Don't you think the comparison with Inception was a step way too forward?
14. Kamaal Rashid Khan Kamaal Rashid Khan better known as KRK is a reali >> Read More...
Talking about actors/ actresses being dumb and not mentioning Kamaal Rashid Khan a.k.a KRK in the list is disrespect to him. He has always grabbed the eyeballs of the public by saying things that make absolutely no sense. "Dekho Bhai, I was born a boss and will die like a boss. Even in the film #EkVillain, I am Riteish's boss. Means I am a real boss," is one example from a lot of many such statements.
15. ' Govinda Govinda is a popular Bollywood star who is known f >> Read More... '
He has gathered a lot in his lot. From being an actor to a comedian to former politician, Govinda has put his hands in all sorts of pies. Govinda fell into a controversy back in 2008, when he had slapped a struggling actor on the sets of ' Money Hai Toh Honey Hai Click to look into! >> Read More... '. After the matter was settled, Govinda again came into limelight when he explained his flirting by saying that he does it so that his heroines feel comfortable when they do intimate scenes. That doesn't justify your actions, Chi-Chi.
16. Anushka Sharma Born in an army family to Col. Ajay Kumar and Ashi >> Read More...
This beauty rose to fame for her charming smile when she had debuted in B-town with the movie ' Rab Ne Bana Di Jodi Click to look into! >> Read More... ' which also starred Shah Rukh Khan Shah Rukh Khan or also known as SRK is a prominent >> Read More... . Her comment on the passing of former President APJ Abdul Kalam took the media and the public in a frenzy. She wrote ABJ Kalam Azad instead of APJ Abdul Kalam while expressing her grief. When the whole nation was in grief, this statement was an eye-opener for many.
17. Mallika Sherawat Mallika Sherawat is a glamorous Model turned bold >> Read More...
The 'Murder' famed actress Mallika has always managed to capture the attention of the world. Be it by doing bold scenes or by putting forward statements which say that she has changed the rules of the industry with her work despite being from Haryana and her life is the same as that of Obama. This deserves nothing but a slow-clap.
18. Ranbir Kapoor Ranbir Kapoor is a noted Indian film actor. He was >> Read More...
Bollywood has produced films which do not have the original factor. They are a derivation of some or the other film from different languages. ' Barfi! Click to look into! >> Read More... ' is one such example. And standing up for the movie when it did not get selected in the Oscars, the heartthrob of the nation, Ranbir Kapoor claimed it was the loss for the Oscars because they hadn't selected Barfi.
19. Abhijeet Bhattacharya Abhijeet was born in Kanpur and belongs to a Benga >> Read More...
Popularly known as Abhijeet, he is a boon to the music industry. The very famous playback singer, Abhijeet has sung songs in more than 15 languages which include Hindi, Marathi, Bengali, Oriya, Gujarati and Bhojpuri. But when such an admired personality opens his mouth to give his opinion, he gives us nothing but a shock. An example of such a situation is, "Kutta road pe soyega, kutte ki maut marega. Roads gareeb ke baap ki nahi hain. I was homeless for a year and never slept on the road." He said this when Salman Khan had been sentenced to jail for five years in the hit-and-run case and Abhijeet had supported the fact that people shouldn't sleep on the roads.
20. Himesh Reshammiya Intro: Himesh Reshammiya got his stardom after win >> Read More...
Jumping from singing to acting, producer to lyricist, Himesh Reshammiya has put his hands in all sorts of pies. Giving a few hits like '', 'Aashiq Banaya Aapne' amongst many others from the list, his career was on an on-off ride. But his statement, "Karzzzz was as big as a Khan release," was a hilarious statement that one could have ever made.