Music is one entity which connects people all across the globe. Music has the ability which makes people forget the language and make us concentrate only on the melody. India is one place where so many songs are composed throughout the year. There are many new talented singers in Bollywood every year. Singers in India are more successful in playback singing.
Here are the youngest and most good-looking singers in Hindi Film Industry.
1. Neha Kakkar-
Neha Kakkar is also known as selfie queen. She participated in the show " Indian Idol 2" when she was 17-years-old. She is now one of the youngest pop stars in India. Manali Trance, Akhiyaan, Humne Pee Rakhi Hai are some of her famous songs. She has a unique voice and will be an ace singer in the country.
2. Arijit Singh-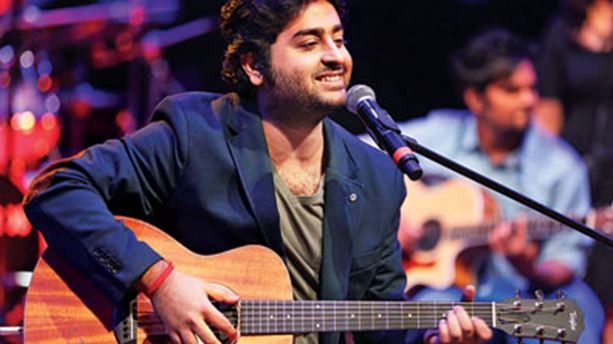 Arijit Singh made his first appearance on the reality show " Fame Gurukul". He is a trained classical singer from West Bengal. He is currently 25 and has taken the Bollywood playback industry by the storm. He has many blockbuster songs in his kitty. He raised to fame from the songs in " Aashiqui 2".
3. Tony Kakkar-
He is the brother of the famous and talented singer, Neha Kakkar. He raised to fame from his famous songs Saawan Aaya Hai and Ek Do Teen Char. He is also one of the talented singers in India who is yet to show his full potential in the industry. His new song 'Khafa Mahiya' is now ready to mesmerize the audience.
4. Kanika Kapoor-
Kanika Kapoor is one beautiful girl blessed with a mesmerizing voice. She started learning music since she was 6, and is India's new rising star. She won millions of hearts with her melodious voice in the songs Baby Doll, Chittiyaan Kalaiyaan and Lovely.
5. Arjun Kanungo-
The young singer and composer is best known for his work in Baaki Baatein Peene Baad and Fursat. He is also a trained actor and also plays guitar and piano.
Ayushmann Khurrana is a well-known singer and actor. He is best known for Pani Da Rang and Mitti Ki Khushboo.
7. Sanam Puri-
Sanam Puri is a lead vocalist in a band and has revisited many old songs. Dhat Teri Ki is his first Bollywood song. He also sang Ishq Bulava from the movie " Hasee Toh Phasee".
8. Atif Aslam-
Atif Aslam is one of the famous singers. His first song is from the movie 'Zeher'- "Woh Lamhe." The song is a massive hit and so are all his other songs. His song Pehli Nazar Mein from the movie ' Race' made him a household name and a superstar in India.
9. Arjun Kumaraswamy-
The 26-year-old singer rose to fame after he did the R&B of "Why This Kolaveri Di," which gathered nine million views on YouTube. He has popularized many songs by remixing them with new lyrics. Kabhi Kabhi, Ambarsariya and Can't Forget You are some of his best works.
10. Armaan Malik-
Armaan Malik is the nephew of Anu Malik and was a finalist on a reality show for children. He is now signed by T-Series. ' Hero' and ' Do Lafzon Ki Kahani' are some of the movies he lends his voice to. He is most definitely the next big thing in Bollywood playback singing.