Mahesh Bhatt Filmmaker Mahesh Bhatt created a niche for himself >> Read More... is one legendary director and producer in Hindi Film Industry. One of his movies 'Saaransh' got entry into the Academy Awards for Best Foreign Film. Mahesh Bhatt is one talented director in the industry. Bhatt family is also one of the most influential families in the Bollywood. He launched his daughter, Pooja Bhatt This chubby star of Bollywood had a different styl >> Read More... in his movies, his nephew Emraan Hashmi Emraan Hashmi is one of the most successful & cont >> Read More... , is also a famous actor. His another nephew, Mohit Suri Mohit Suri has directed many Indian movies mostly >> Read More... , is also one of the known names in Bollywood. Now, his daughter, Alia Bhatt Alia Bhatt is a trendsetting actress from Mumbai, >> Read More... , is amongst one of the leading ladies in the B-Town.
These are the best movies directed by Mahesh Bhatt.
1. Saaransh-
...
One of the best movie directed by Mahesh Bhatt, about an old couple who recently lost their young son. The movie begged positive reviews from the audience and the critics. Anupam Kher Anupam Kher is a very popular actor, director, and >> Read More... won the Filmfare under the Best Actor category for this movie. The movie helped Mahesh Bhatt become one of the talented minds in Bollywood.
2. ' Arth Click to look into! >> Read More... '-
...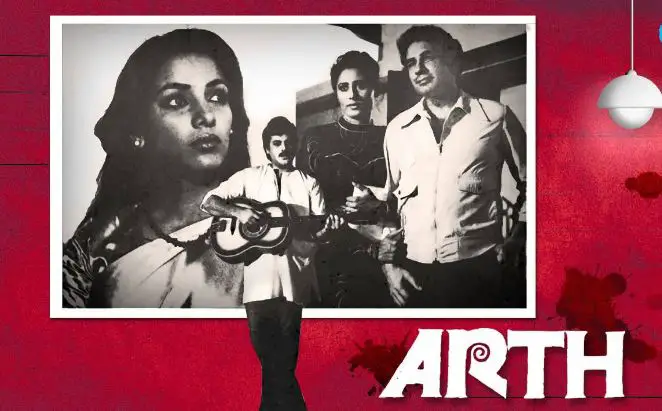 The movie deals with a sensitive topic, extra-marital affair. The movie faced a few controversies. Shabana Azmi Shabana Azmi is a film actress of Indian origin an >> Read More... and Smita Patil This versatile actress was born on the 17th of Oct >> Read More... were seen together in two distinct roles. The movie gave us some memorable songs.
...
3. "Dil Hai Ke Manta Nahin"-
A romantic-comedy about a rich brat who runs away from home. She wants to marry her boyfriend but on her way, she is accompanied by a journalist and soon their path collides, and they fall in love. One of the finest romantic comedies in Bollywood.
...
4. 'Naam'-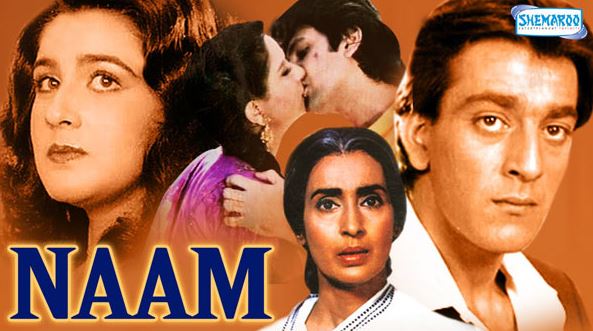 ...
The movie which made Sanjay Dutt July 29, 1959, was the day when the two legends of >> Read More... , a competent actor in the industry. The movie is based on the Gulf countries and smuggling. The movie is amongst one of his best works.
5. Sadak-
...
The action-romantic movie stars, Sanjay Dutt and Pooja Bedi Born in the year 1970, Pooja Bedi is a former Hind >> Read More... . Sanjay Dutt tries to save a young naïve girl from the world of prostitution.
...
6. Hum Hai Rahi Pyar Ke-
One of the best positive films directed by Mahesh Bhatt. The film stars Juhi Chawla Juhi Chawla is a renowned Indian actress and produ >> Read More... , Aamir Khan Aamir Khan or Mohammed Aamir Hussain Khan is Bolly >> Read More... , and young Kunal Khemu Kunal Khemu is an Indian actor who was involved wi >> Read More... . The movie created a magic in the industry and is still amongst the best films from the Production House.
7. Zakhm-
The movie had best performances from all the actors in the movie, Ajay Devgan Ajay Devgn is an Indian film actor. He is perhaps >> Read More... , Pooja Bhatt and Kunal Khemu. The movie is based on how religion divides people. Ajay Devgan received National Award for this film.
8. Aashiqui-
The romantic movie with Rahul Roy Rahul Roy is a well-known Indian model-turned-acto >> Read More... , Deepak Tijori The movie Aashiqui (1990) brought name and fame to >> Read More... and in major roles. The movie was a blockbuster in 90's, and the music album was also a success.
9. Hamari Adhuri Kahani Click to look into! >> Read More... -
Another romantic drama which is directed by Mohit Suri but produced by Mahesh Bhatt. The movie plot is rumored to be based on Bhatt's parents. The movies received a good response and the actors also did well.
10. ' Raaz Click to look into! >> Read More... '-
One of the best horror movies in Bollywood that has also lead to many sequels. Dino Morea Dino Morea is a die-hard Bollywood actor and a for >> Read More... and Bipasha Basu Bipasha Basu, born in January 7,1979 in Delhi, is >> Read More... did an amazing job with the lead roles. The movie can give you chills even today. This is an unofficial adaptation of the movie "What Lies Beneath."