1. Rang De Basanti Click to look into! >> Read More...
Widely considered as one of the greatest works by one of the most veteran directors of the 21st century in India, the deaths of these four college kids who were fed up with the apathy of the government when they refused to honour their friend who had given up his life for the nation. Seeing such vibrant and useful lives being extinguished was a difficult moment for us all.
...
2. Zindagi Na Milegi Dobara
A particularly unusual road trip to Spain by three friends is the highlight of this movie and the philosophical rewards for the youth is certainly a big draw.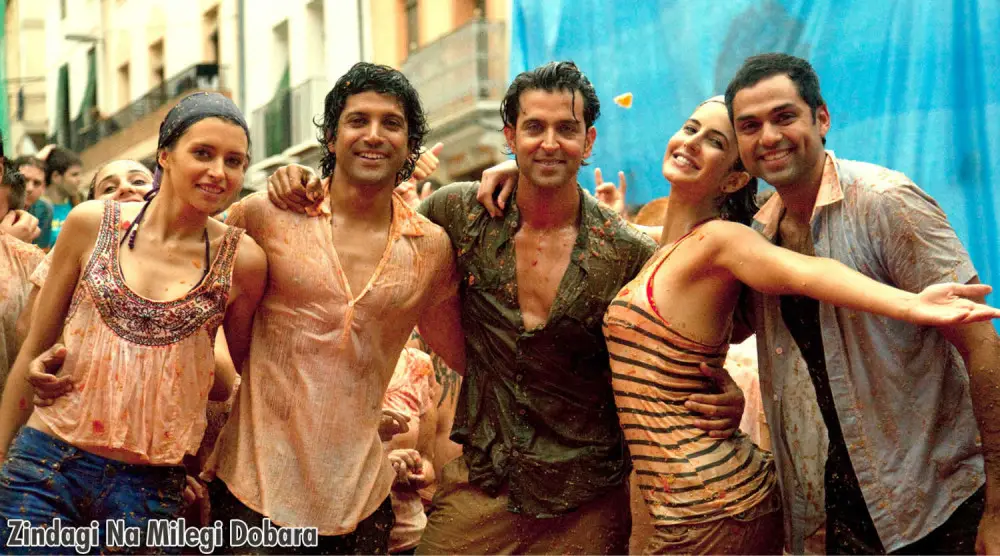 ...
3. Dil Chahta Hai Click to look into! >> Read More...
This is certainly one of the finest movies to be ever made in Indian cinema. The story of three friends having each other's back and supporting each other through their difficulties is a must-watch for youngsters.
...
4. Devdas
The very well-written character of the movie deals with the concepts of patriarchy and its impositions on the youth.
...
5. Lakshya
...
The story depicts the life of a young army cadet figuring out the purpose and meaning of his life while he balances his official duties.
...
6. Rock On!! Click to look into! >> Read More... T
he film is important for the youth as it brings the topic of aspirations, dreams, and goals of the youth into the limelight. It depicts a rock band called 'Magik' and follows both the artists' professional and personal lives. The movie stresses that it is necessary to stay focused on your goals while working hard to achieve them. The plot shows the band splitting up and eventually reuniting many years later. It is a great movie with some amazing music.
...
7. Dil Dosti Etc Click to look into! >> Read More... .
The plot of the movie revolves around two college students who are struggling to find their calling and striving to live their lives on their own terms. This film by Prakash Jha Prakash Jha, a director, film producer and screenw >> Read More... brings the two contradicting personalities of the boys with one kid being a 'cool' person and the other being particularly rustic.
8. Pyaar Ka Punchnama Click to look into! >> Read More...
This especially heart-warming film follows three youngsters Rajat, Chaudhary, and Liquid and was quite popular among the youth and went on to spawn a sequel. The plot consists of three friends aspiring to live their lives on their own terms.
9. Socha Na Tha Click to look into! >> Read More...
This movie was the debut of writer-director Imitiaz Ali and can safely be considered to be a very good movie. It follows Viren Oberoi ( Abhay Deol Abhay Deol is an actor and director of the TV indu >> Read More... ) wanting to marry Karen Fernandez () and the hilarious turn of events that follow in the process.
10. Hazaaron Khwaishein Aisi
This film (directed by Sudhir Mishra Sudhir Mishra is a Bollywood director and screenwr >> Read More... ) was released during a pivotal moment in India during the national emergency and the widespread Naxalite movement. It showcases the effect of such revolutionary movements on the youth and how families are torn apart with dreams and hopes being shattered in the process. The overwhelming movie is a good watch for the youth and has a cast of Shiney Ahuja Shiney Ahuja was born on May 15, 1975, to Suraj Pr >> Read More... (Vikram), Kay Kay Menon Kay Kay Menon or K.K. Menon or Krishan Kumar Menon >> Read More... (Siddharth), and Chitrangada Singh With her stunning good looks it was not surprising >> Read More... (Geeta).