TV shows have mostly targeted mature audiences since the inception of television. However, in recent years, we have seen an uprising of youth-oriented shows for teens. New channels and newer concepts have emerged, which air content to which the Indian youth can relate. Let's have a look at some of these youth-oriented shows, both fiction and non-fiction.
1. 'MTV Roadies'
Roadies can be considered as the pioneer of youth-oriented reality shows. It started airing on MTV India in the year 2003 and is currently preparing for auditions of its 15th season, titled Roadies X5 Rising. The show is all about adventure, courage, mind games, and unforeseen twists. Created by Raghu Ram Raghu Ram is an Indian TV fame who is famous for h >> Read More... and Rajiv Laxman Rajiv Laxman is known for his nasty image from the >> Read More... , Roadies became very popular in a short time and continued to hold on to its loyal audience.
...
2. ' Remix Remix in an Indian television series that aired on >> Read More... '
Remix was a show on Star One and aired from 2004 to 2006. It was based on students of a school called "Maurya High," which mainly consisted of kids from affluent families and scholarship entrants. Starring Raj Singh Arora, Shweta Gulati Shweta Gulati is an Indian television actress who >> Read More... , Priya Wal Priya Wal is an endowed Indian television actress. >> Read More... , and Karan Wahi Karan Wahi is an Indian presenter and an actor who >> Read More... , Remix focused on the formation of a music band "Remix" which becomes very popular. The series had elements of drama, emotion, music, and romance: everything that attracts the youth. It has now become a cult show, and its reruns are also widely watched.
...
3. 'Gumrah: End of Innocence'
...
A television show based on youth crimes, Gumrah started airing in 2012 on Channel V India. It has five seasons till date. Having been hosted by celebrities like Karan Kundra Karan Kundra is a dashing, handsome, sexy, stylish >> Read More... , Abhay Deol Abhay Deol is an actor and director of the TV indu >> Read More... , Karanvir Bohra Karanvir Bohra who is a very popular Indian TV act >> Read More... , and Karan Patel Karan Patel is an Indian television actor born on >> Read More... , Gumrah caught the attention of the youth as it aired real incidents of crime committed by the youth. The content of this series is extremely hard-hitting and relevant in the modern world.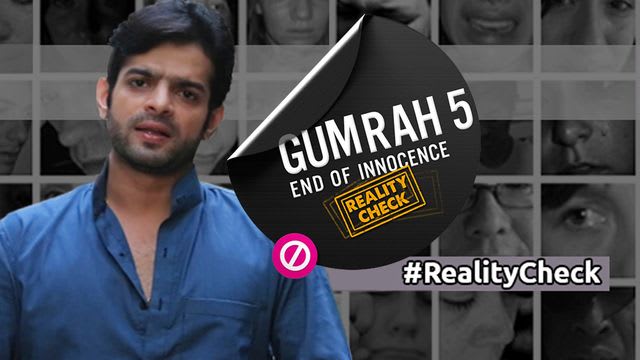 4. ' Miley Jab Hum Tum Miley Jab Hum Tum is a popular youth oriented seri >> Read More... '
...
This show aired on Star One from 2008 to 2010 and was based on the lives of four college students. Nupur ( Rati Pandey Rati Pandey is an Indian actress, model and a danc >> Read More... ) and Gunjan ( Sanaya Irani Sanaya Irani is an Indian actress who majorly acts >> Read More... ) are two sisters who come to Mumbai from a small town and experience culture shock. They meet two handsome boys at college, Mayank ( Arjun Bijlani Arjun Bijlani is an Indian Television Actor. Arjun >> Read More... ) and Samrat ( Mohit Sehgal Mohit was born on 3rd December 1985 in Chandigarh, >> Read More... ). Henceforth, the show depicted their love stories and how these college crushes flourished into life-long companionship. This serial became widely acclaimed and catapulted the four central actors to instant fame.
...
5. 'MTV Splitsvilla'
MTV Splitsvilla is a reality show that started airing in 2008 and has recently concluded its 9th season. It has had many hosts, the most recent being Rannvijay Singh Ranvijay Singh is the prolific television host of >> Read More... and Sunny Leone Sunny Leone, a famous porn star, has recently ente >> Read More... . The show has an interesting concept where boys and girls are housed together as part of a competition to win love amidst jealousy, anger, bitterness, and betrayal. They participate in several contests and games, overlooked by a King and Queen.
...
6. ' Dil Dosti Dance Haritha is a TV actress. She started her acting ca >> Read More... '
...
Dil Dosti Dance or D3 was a youth-based show on Channel V. It was based on the lives of a group of young dancers and their personal equations. It contained several exceptional dance performances, as well as focus on the characters' love lives. The show had a star cast of brilliant dancers like , Shakti Mohan Shakti Mohan is an Indian actress who predominantl >> Read More... , Vrushika Mehta Popularly known by her character name Sharon, Vrus >> Read More... , Shantanu Maheshwari Shantanu Maheshwari was born on 7th March 1991 in >> Read More... , and Vrinda Dawda Another Indian actress with lots of freshness & ac >> Read More... .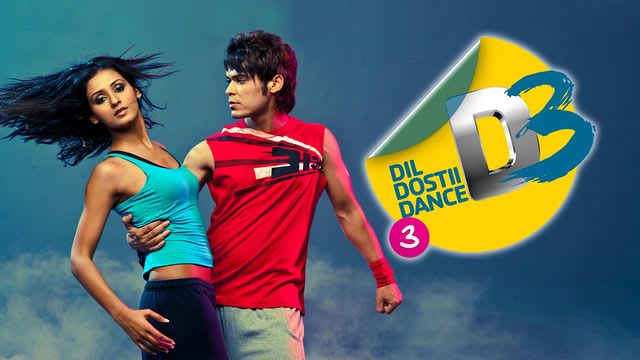 7. ''
This was an iconic show on Star One about medical interns in a hospital named Sanjivani. It began in 2007 as a sequel to Sanjivani – A Medical Boon, which originally aired on Star Plus from 2002 to 2005. Dill Mill Gayye had the tumultuous love story of its two main characters Dr. Armaan Malik On 22 July, 1995, Armaan Malik was born in the cit >> Read More... ( Karan Singh Grover Karan Singh Grover is a famous Indian actor who is >> Read More... ) and Dr. Ridhima Gupta (Shilpa Anand/Sukriti Kandpal/ Jennifer Winget Jennifer Singh Grover, a popular Indian actress an >> Read More... ) at its center. It also contained sub-plots related to medical cases and patients. This serial turned Karan Singh Grover into the heartthrob of the nation.
8. ' Yeh Hai Aashiqui Yeh hai Aashiqui is a Hindi story serial being air >> Read More... '
Airing on UTV Bindass, Yeh Hai Aashiqui is a unique young show which depicts beautiful love stories. It began in August 2013 and aired four seasons and 144 episodes. Each episode is a rendition of a separate love story and has a different star cast. The show has been hosted by Vikrant Massey Vikrant Massey, who is a TV actor, was born in Nag >> Read More... , Rithvik Dhanjani Rithvik Dhanjani is a popular television actor, da >> Read More... , etc. Its appeal lies in its refreshing concept and feel-good factor.
9. 'Left Right Left'
Left Right Left is aired on Sab TV from 2006 to 2008. It was one of the first youth-based fiction shows and was both critically and commercially acclaimed. The serial focused on six young cadets in the Indian Army, fighting and defeating hurdles in their way of becoming soldiers. Its cast consisted of Rajeev Khandelwal Rajeev Khandelwal is a model turned film and telev >> Read More... , Priyanka Bassi Priyanka Bassi is an Indian model turned actress. >> Read More... , Harshad Chopra, Arjun Bijlani, Shweta Salve The beautiful Shweta Salve was born in Chembur Mum >> Read More... , and Sanaya Irani, to name a few. It stood apart due to its theme of patriotism and the love of the youth towards its country.
10. 'Paanch 5 Wrongs Make a Right'
This show aired on Channel V from 2013 to 2014, and dealt with the issue of bullying in educational institutions. The protagonist is a teenager named Roshni Kataria ( Sheetal Singh Sheetal Singh is a delightful Indian on-screen cha >> Read More... ) who takes admission in a college with the motive of avenging her sister's suicide. The way she deals with her sister's bullies makes for an interesting watch and also educates the youth about the evils of bullying. Paanch is one of the most successful shows on Channel V.