Whatever I am today, I owe it to my fans, this is something every Bollywood actor has confessed at least once in their career and how true it is! While these artists work hard and make excellent movies, they can never reach appreciable heights without the acceptance by the audience.
For actors, the Bollywood business is just not about the money, the fame, and the luxurious houses they live in, for them it's about the millions and millions of the people, who love them, follow them, and are influenced by them. And all the actors do cherish their fans. And while there are fans who love their celebrities madly, there are also some fans who have taken the level of 'loving' their idols to the next stage. So, here are ten crazy fans of Bollywood celebs that have gone to great heights just to express their love for them. 
1. Shah Rukh Khan Shah Rukh Khan or also known as SRK is a prominent >> Read More...
...
Fan- Vishal Singh The Gujarati boy image on onscreen as Jigar in Saa >> Read More...
Though it's been more than 20 years of his debut, the ' Badshah Aditya Prateek Singh Sisodia, better known as Bads >> Read More... ' still manages to be the dearest Khan of Bollywood. While this is the case, how can his fan be any less? Vishal Singh of Lucknow, who is a wholesale dealer in homoeopathy medicine has gone ahead to redefine the real meaning of 'Fan.' Vishal owns a 3- storeyed house and has covered every corner of the house with over 22000 pictures of SRK! Every part of his house, his workplace, and even his cars are plastered with the actor's pictures. With all this done, we can name his home as 'Shah Rukh Mahal'! Besides all this, Vishal has also changed his name to 'Visharukh' to express his love for the actor.
...
2. ' Rajinikanth 'Rajinikanth' is the name that is known in >> Read More... '
There's hardly anyone in South India who doesn't know who Rajinikanth is. He has millions of followers who worship him like God and are even ready to put their life at stake for his sake. The declaration of a holiday on the release of his movie ' Kabali Click to look into! >> Read More... ' shows how much this actor is loved. A few years ago, the 'Thalaivar' fell ill while shooting for a film and they took him to Singapore for treatment. How could his beloved fans be at peace while their 'God' wasn't well? Numerous of his fans had then prayed to almighty that they would tonsure their heads once their idolized actor returns home completely healthy. And this happened. Rajini returned home, fit and fine and as per the vow made to the Almighty, over 1008 'devotees' of the star went ahead to tonsure their heads and were overwhelmed and grateful to the Almighty.
...
3.
The more fans you have, the weirder the experiences. It isn't uncommon for the Bollywood beauties to have tonnes of fans that are head-over-heels in love with their beauty, but this so called love can soon turn into an unfavorable obsession. Receiving 'tokens of love' from their fans as appreciation may bring happiness to the actors, but it can also lead to consequences. Such was the case when Sushmita Sen ignored the redundant gifts from one of her fans until one day he sent her a bridal dress with all other accessories. The actress was undoubtedly pissed, and she had to lodge a complaint.
...
4. Aamir Khan Aamir Khan or Mohammed Aamir Hussain Khan is Bolly >> Read More...
...
Being loved by their fans is the biggest achievement than any actor can get in his career. While all fans have different ways of expressing their love, some fans' love indeed touches the heart. Such was the case when a fan cycled from Ranchi to Mumbai just to meet his loving star. On the way, Kishore Kumar Kishore Kumar is an Indian playback singer, who ha >> Read More... met numerous people who have helped him reach his destination. Kishore had brought with him all the letters that these people have written for Aamir. In the following picture, the ' Dhoom 3 Click to look into! >> Read More... ' actor is seen conversing with him.
...
5. Kareena Kapoor Khan Kareena Kapoor is a super hit actress working in I >> Read More...
Letters are always the best way to convey love. Thousands of people write letters to their dearest actors, knowing that they would go unanswered. But, not all fans have the ability to deal with the reality. So, after years of bearing the unanswered letters, a fan went on to gift Kareena Kapoor a diamond necklace accounting to 40 lakh!!!
...
6.
It's been decades since this actor has been pleasing people with his outstanding skills. Along the journey, this 'Shehenshaah' of Bollywood has influenced people so much that they now worship him as God!!! Yes, you read it right. Not everyone influences people so much that they idolize them as 'God,' and Amitabh has certainly gained that position. He has a temple by his name which has the throne he has used in a movie, also his used shoes. The 'devotees' there chant 'Jai Shree Amitabh' to worship him.
7.
Vinay Sharma Vinay Sharma is a Bollywood story writer, screenpl >> Read More... of Meerut is said to be Katrina's 'wackiest' fan! He often introduces himself as 'Katrina Man' and appeared on the 'Cine Stars Ki Khoj' auditions. He came up in a costume that had Katrina printed throughout and his complete attire got him the title of 'Katrina Man.' He has also written and composed a song in her praise!
8. Abhishek Bachchan Abhishek Bachchan, or Abhishek Srivastava, is a ve >> Read More...
Love for the actors is admirable until it becomes an inimical obsession and affects you so much that you are no longer in a position to accept the reality. Such a fan of Abhishek Bachchan named Jhanvi Kapoor showed denialism to the fact that Abhishek was married to Aishwarya Rai Bachchan Aishwarya Rai Bachchan is a popular Indian actress >> Read More... . She slit her wrist before the actor's bungalow 'Prateeksha' when Abhishek got married to Aishwarya. In her mind, she was Abhishek's wife and so the fact that Abhishek was now married didn't go well with her.
9. Shahid Kapoor Shahid Kapoor also identifies as the name Shahid K >> Read More...
Just like Abhishek Bachchan, even Shahid had to tolerate the outcome of having obsessed fans. Vastavikta Pandit, who happens to be the daughter of veteran actor Raj Kumar Actor RajKumar came to limelight as he resembled S >> Read More... claimed that she is his wife. In order to stalk Shahid wherever he went, she moved next to his house and also followed him desperately. A police complaint was lodged to get the situation under control. It's not easy to be an actor it seems!!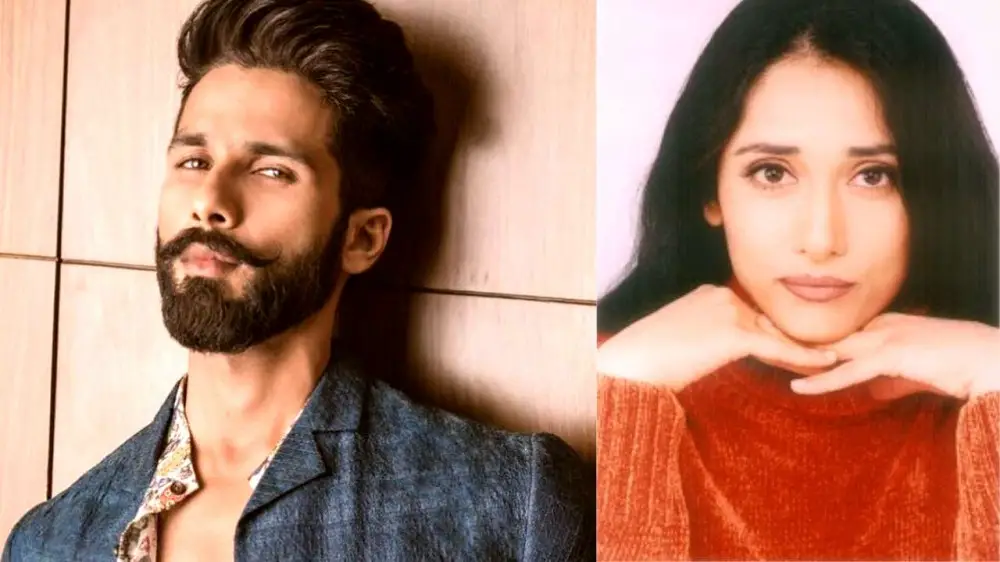 10. 'Aishwarya Rai Bachchan'
Though it may sound to be a private affair, Bollywood Shaadi's do affect commoners. While Jhanvi Kapoor slit her wrist because she couldn't accept Abhishek's marriage, on the other hand, there was another heartbroken fan that faced the same. Niroshan Devapriya of Sri Lanka wasn't able to come to terms with Aishwarya's marriage with Abhishek. He suffered serious depression, and his mental illness went so ahead that he even thought of dragging Aishwarya to the court, but fortunately, that never happened!